Summer Escapade 2012
Last Saturday was our company's annual summer event. We were grouped into six and transported through bus from Manila to Batangas at six in the morning. I've been dying to go to the beach since the weather started screaming "it's summer!!" thus, I was very much excited to frolic on the beach and feel the sand under my feet.
We reached the port of Anilao at half passed 8 and immediately boarded on a barge. It was a good thirty-minute boat ride from the port to Sepoc Island.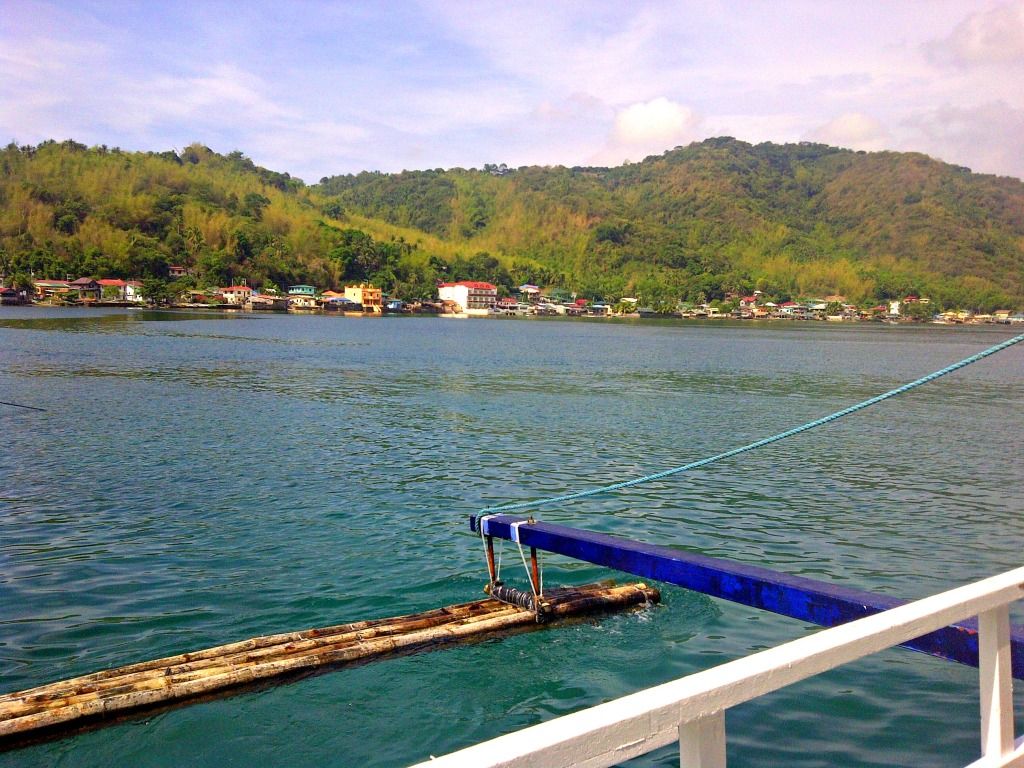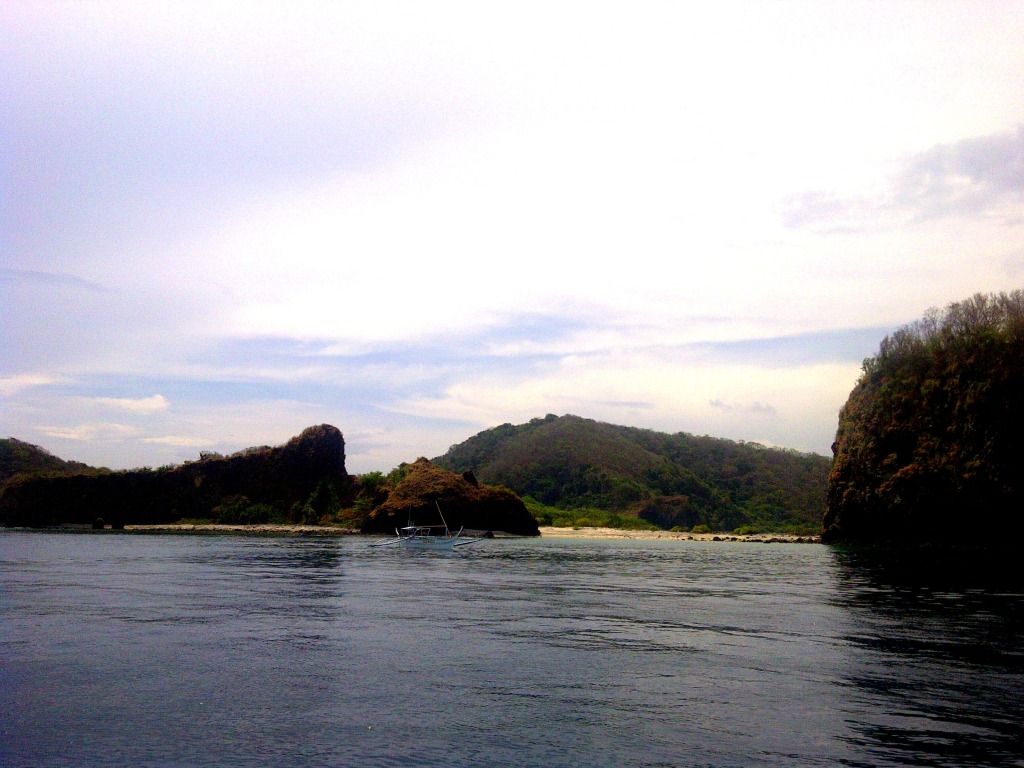 My group reached the island last and so we were seated at the most inconvenient area, where only a few trees served as our shade from the scorchin' heat. But then, I was so amazed at how clear the sea was when we docked. I couldn't help but marvel at the beach's beauty although I readily noticed that the island is small and the sand is not as fine as I imagined it to be.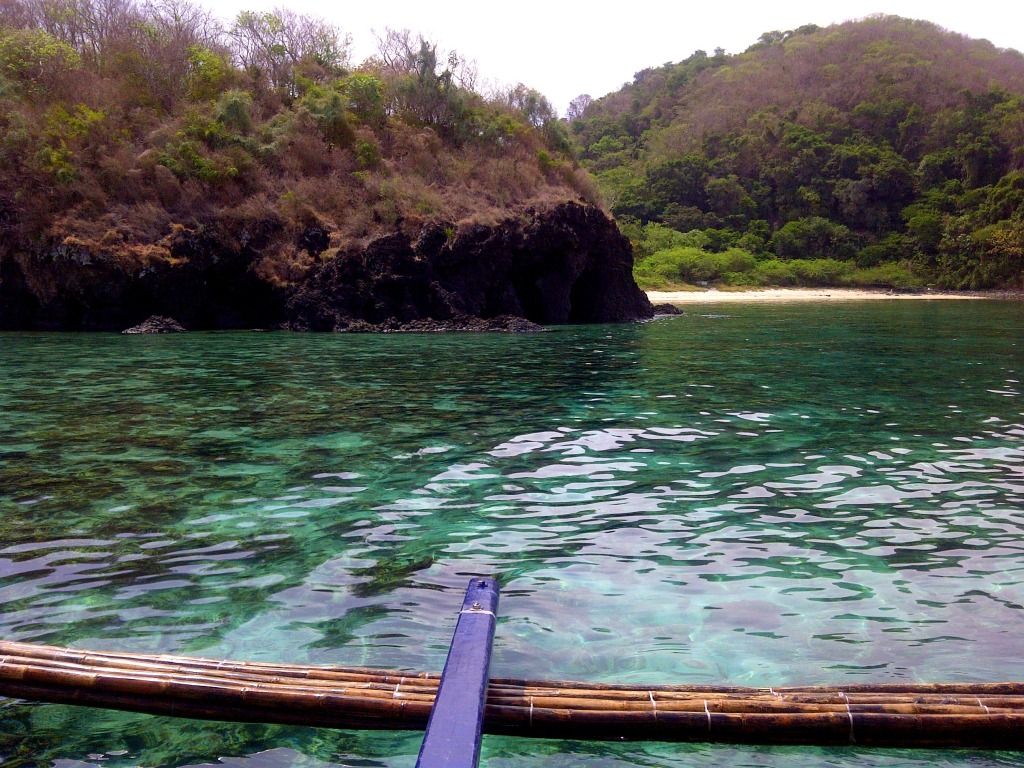 Most of the activities were done at the beach front and very few people took the time to actually go to the rear side of the island where equal beauty awaits, except that the shore was much covered with rocks and stones and "deadly" twigs with thorns which I accidentally stepped on while trying to look for a good spot for picture-taking.
This is the trail that leads to the other side of Sepoc Island.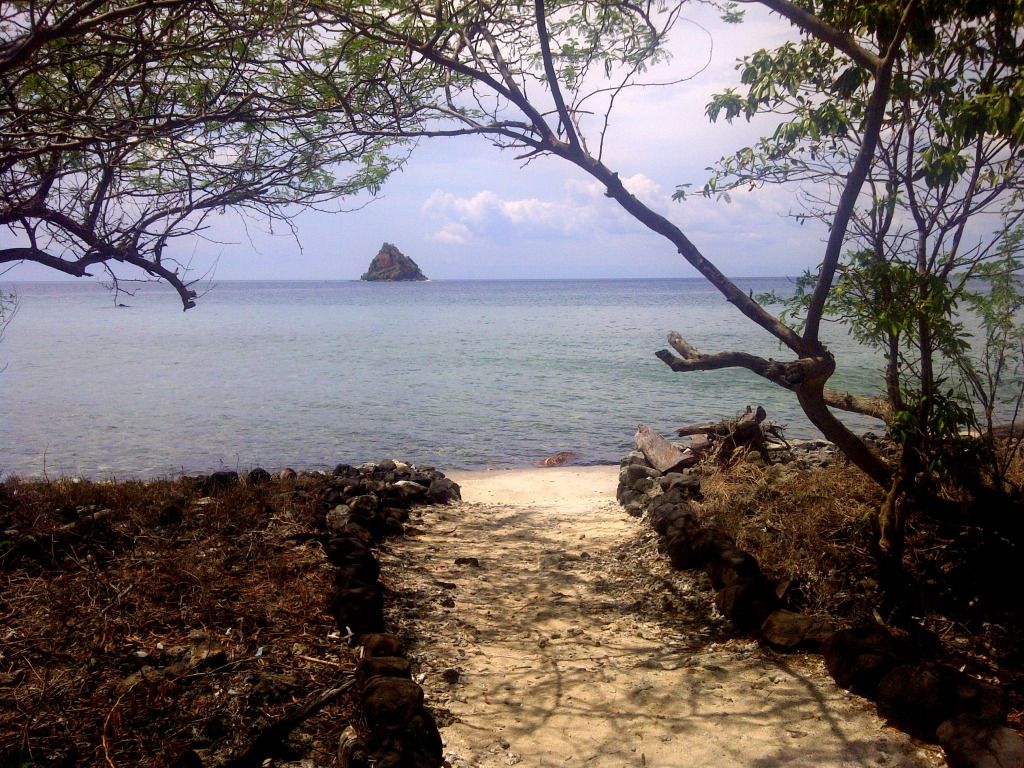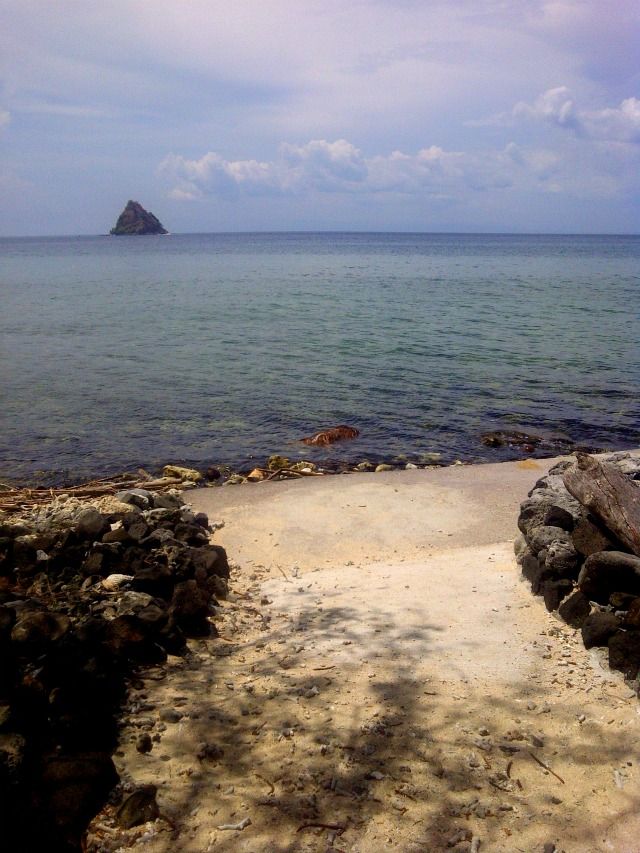 And this clear water welcomes you.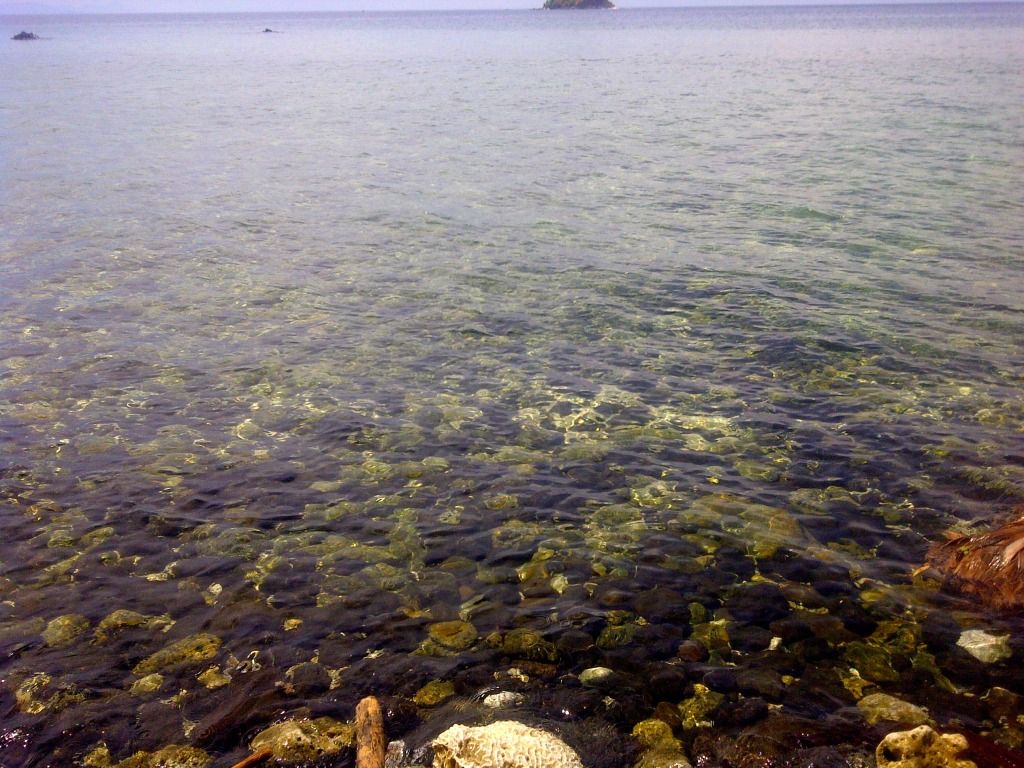 And here is the view if you turn to your right,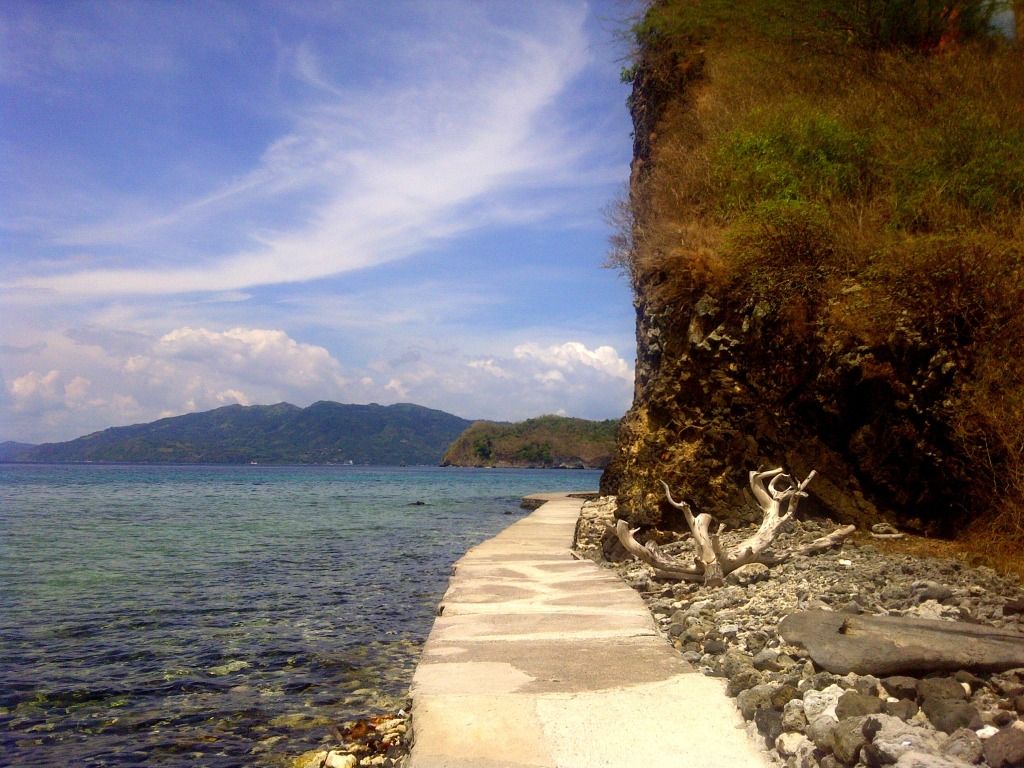 then to your left.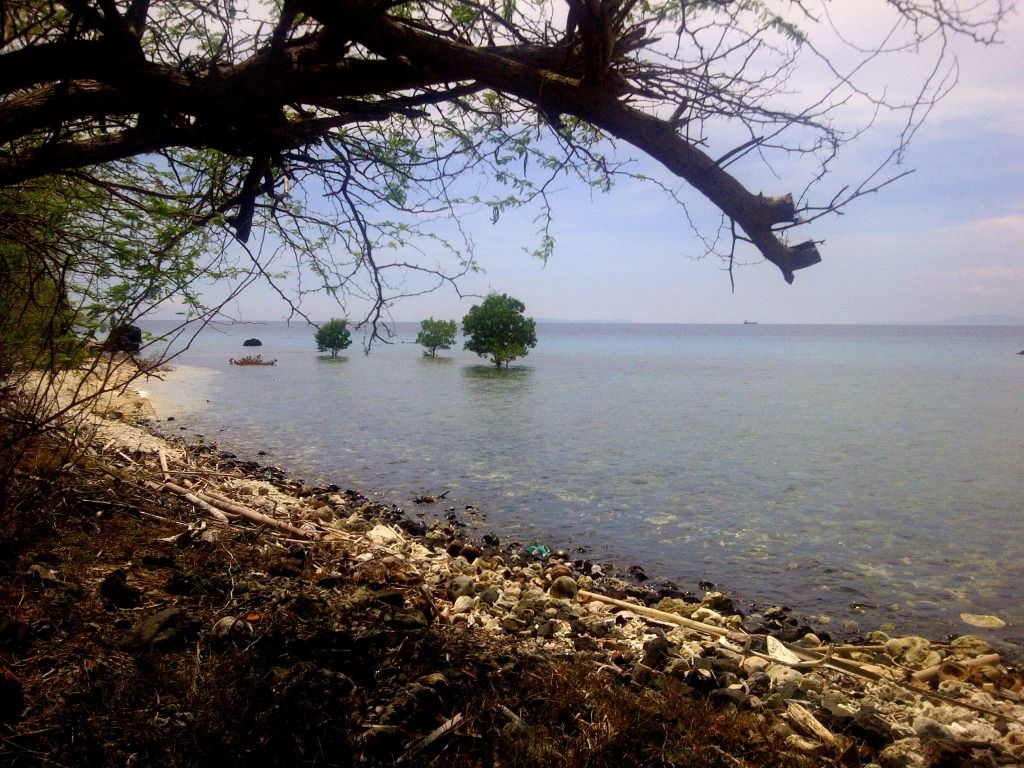 The sights were beautiful but it was terribly hot and there weren't a lot of good spots to just sit down and relax. It wasn't breezy either. And it would have been more fun if my team was really able to sit together and have fun in the sun. I was by myself most of the time because others were busy doing other stuff or being with other people. I guess I'd pretty much enjoy the beach more if I were with close friends or someone special (*wink*wink*)
But then, we make the most out of what we've got. So, here's my first beach escapade for the summer and I must say it's not that bad - just got a pricked foot, slightly sunburned skin, but got a stomach filled with fine meals, and an over the top travel time that left me so exhausted for the rest of the weekend. But I'm not complaining, at least I am assured that I get to go to the beach every summer, the advantage of being employed.