dressing up my wall for christmas!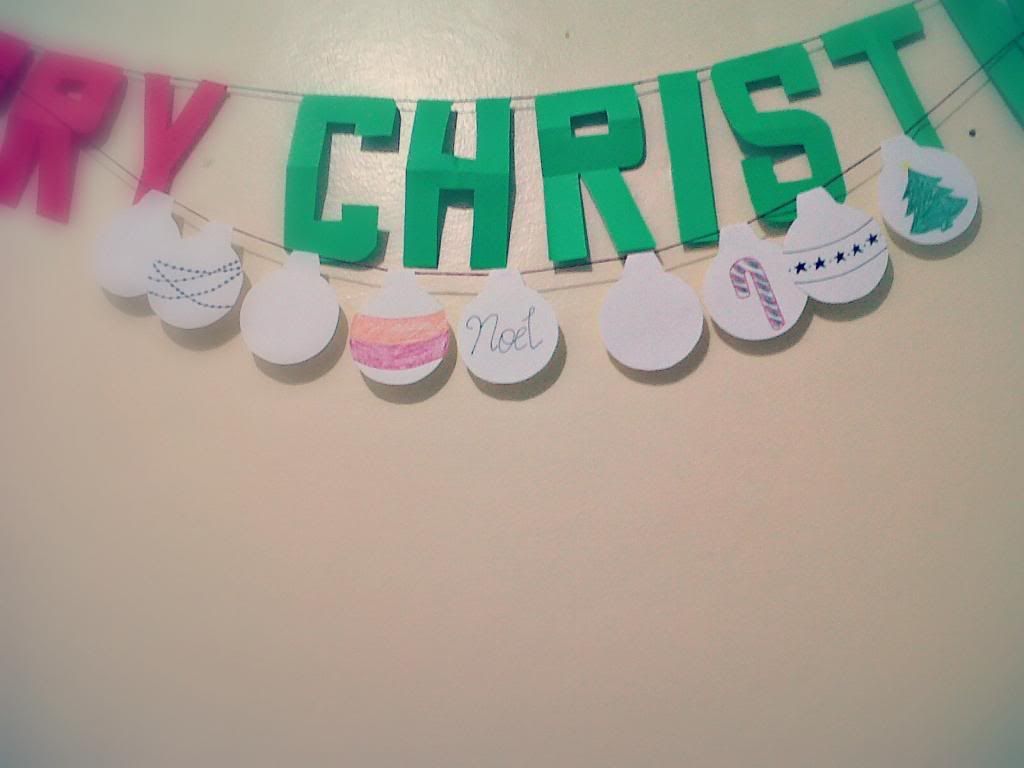 my empty wall finally looked a bit more christmas-sy!

i've been wanting to make my blank living room walls a little bit festive for the yuletide season but i don't have any christmas decoration at home. buying new ones cost so much as well. then i had this brilliant idea one saturday morning after i saw some diy christmas decors on pinterest.

i had colored memo pads. i used red to cut out the letters m-e-r-r-y and then green for c-h-r-i-s-t-m-a-s. i learned cutting letters when i was very young as i used to watch my mother make her visual aids as a school teacher.

then i taped the letters one by one to 2 meters of cross-stitching threads. i chose a dark-green thread.

i thought that it'd look better in two layers. so i cut out "christmass balls" using a white paper board and drew some common christmas ornaments on them. in the same way as the letters, i taped them on a 2 meter cross-stitching thread. i chose a dark-red thread this time.

so here goes my improvised christmas decoration! i would love to add a small christmas tree before the festivities end... i am so keeping my fingers crossed. :)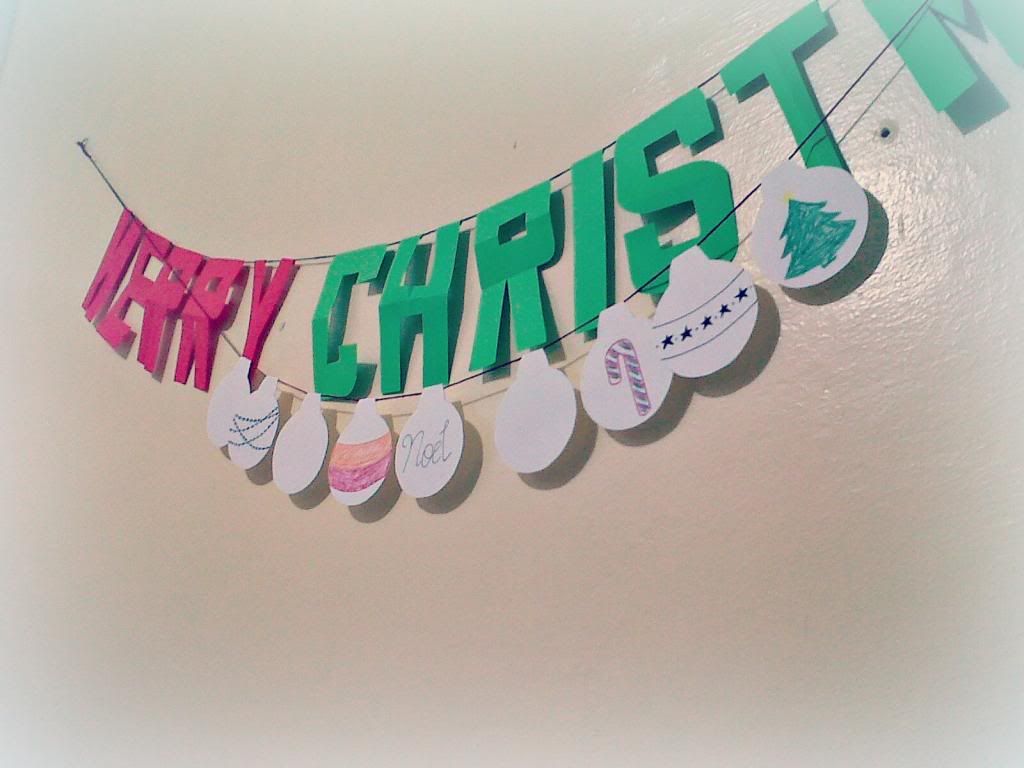 merry christmas!