2013 // day 07
...shai's quick visit...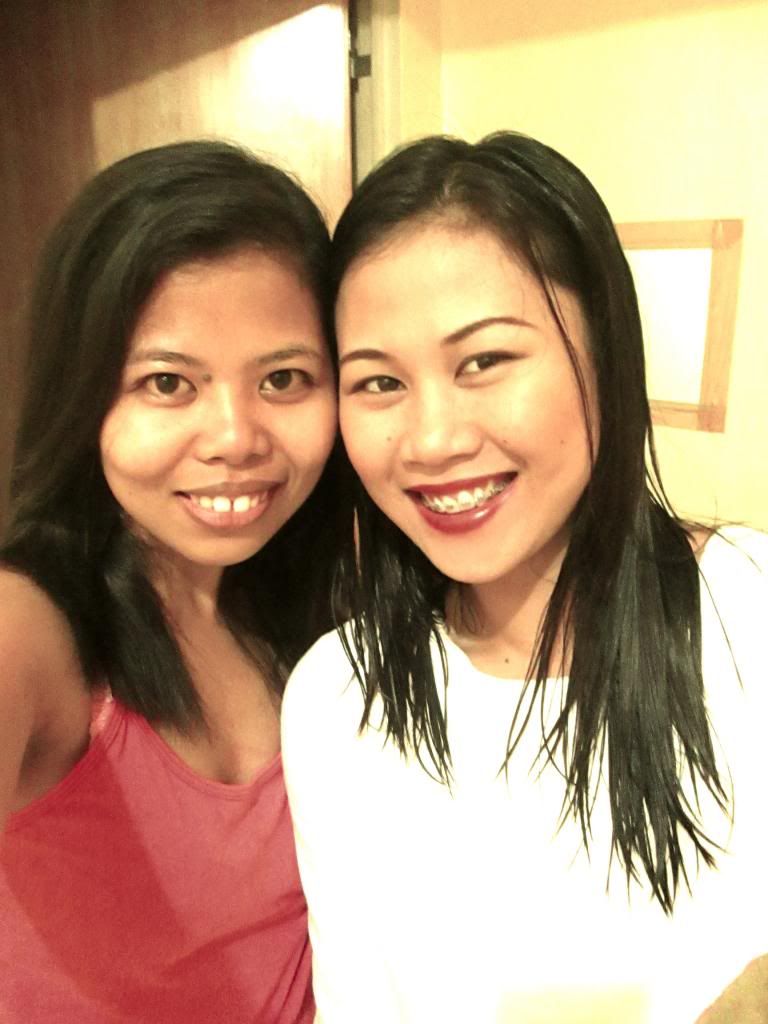 my good friend, shai, was here last weekend. before her flight back to davao, she dropped by my place. it was a reunion of sorts of two old friends who have not seen each other for quite some time.we only had a few hours to chat and catch up and we were both tired that day, but we had a very sensible conversation. we both marveled at how "adult" our topics were.
shai was right when she said that sometimes, friendships demand effort. in our very hectic lifestyle, it is easy to drown in all the hustle and bustle of daily life and forget the things that matter most - like communicating and reconnecting with friends. i'm glad shai exerted effort to see me after her weekend in clark.
//photos above were taken at 6 in the morning, jan. 7th. look how puffy my eyes were//
p.s. she got me a christmas/new year present too - rich dad, poor dad by robert kiyosaki. a must read, i know. :)