2013 // day 08
...getting sick reminds you to eat healthy...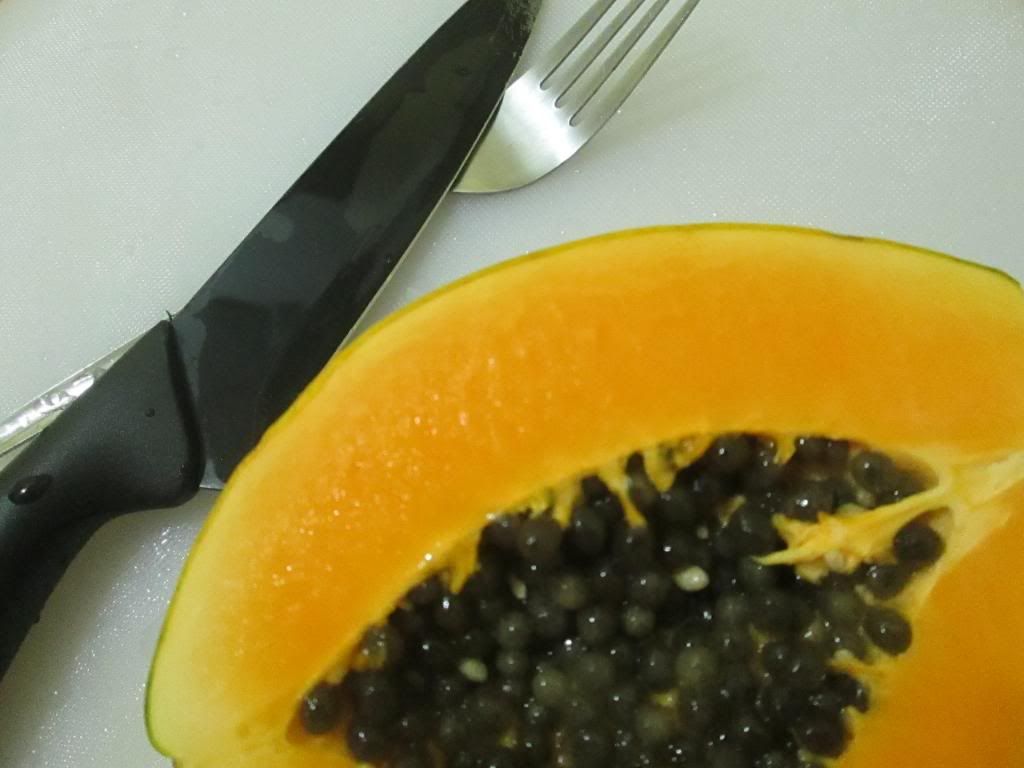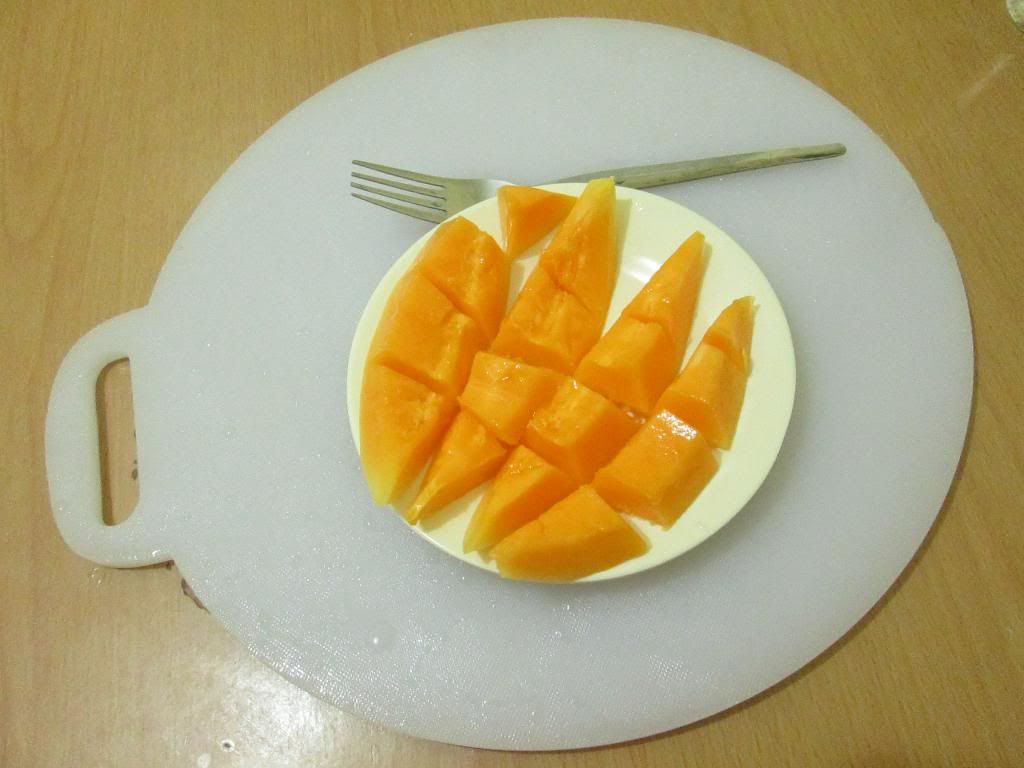 following a bad news, i got sick on the 8th day of the year. i was physically and emotionally stressed - two things that when mixed up give way to a terrible result. i woke up with body pain, sore throat and slight fever. but i insisted on going to work which didn't make me feel any better. at noon, my head was aching so much it felt it could explode any minute. i cancelled all my plans after work and headed straight home. i prepared rice porridge with other "healthy" stuff in it and ate slices of papaya while i waited for my porridge to cook.
i vow 2013 to be a healthy year for me. but i guess, the body can't handle too much stress. so much more when it lacks the nutrients it needs. so along with enriching my mind and my pocket this year, i will try my best to give my body the proper care and nutrition it so deserves. i constantly remind myself that no material thing, absolutely nothing, will matter if you are not in the best shape to enjoy it.