here's the plan, 2013
in all honesty, i am not big in making plans. i do things based on my mood, based on impulse sometimes, and based on my willingness to execute tasks. and so it is less surprising that i have nothing so concrete about what to do in 2013. the year turned a new leaf and i allowed myself to savor the moment not really thinking about the future (and not really planning out what's going to be my new year blog post).

a few days ago, i finally gathered my thoughts and deemed "character, finances and health" as my goals/focus this year. but my spontaneous decision to clean up my place last night led me to seeing and reading once again a letter given to me by a dear friend before she left for hawaii a couple of years ago.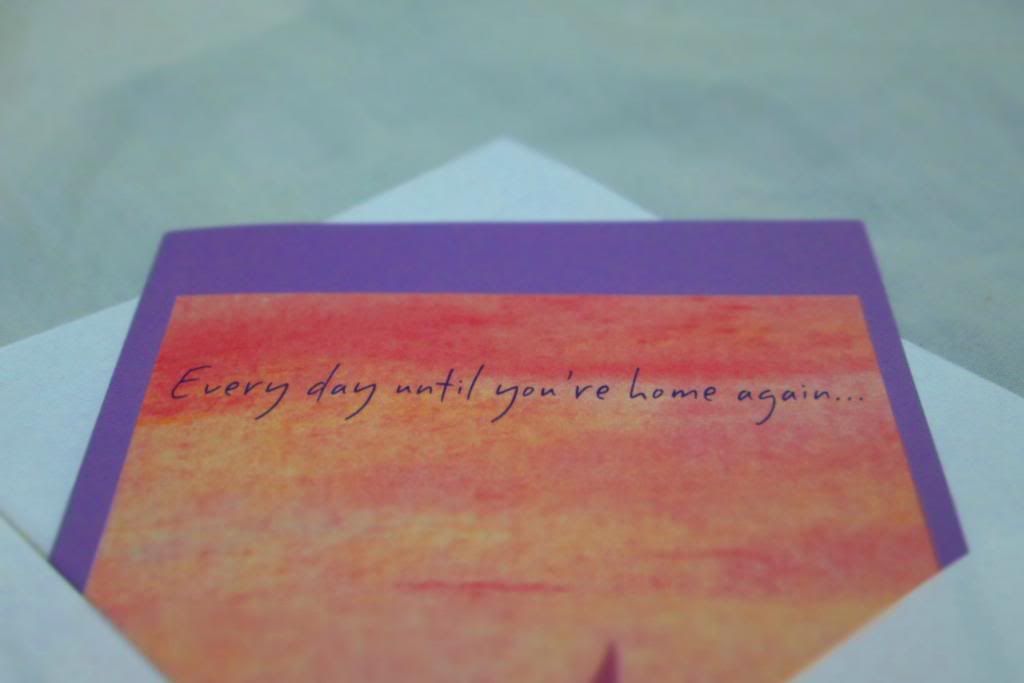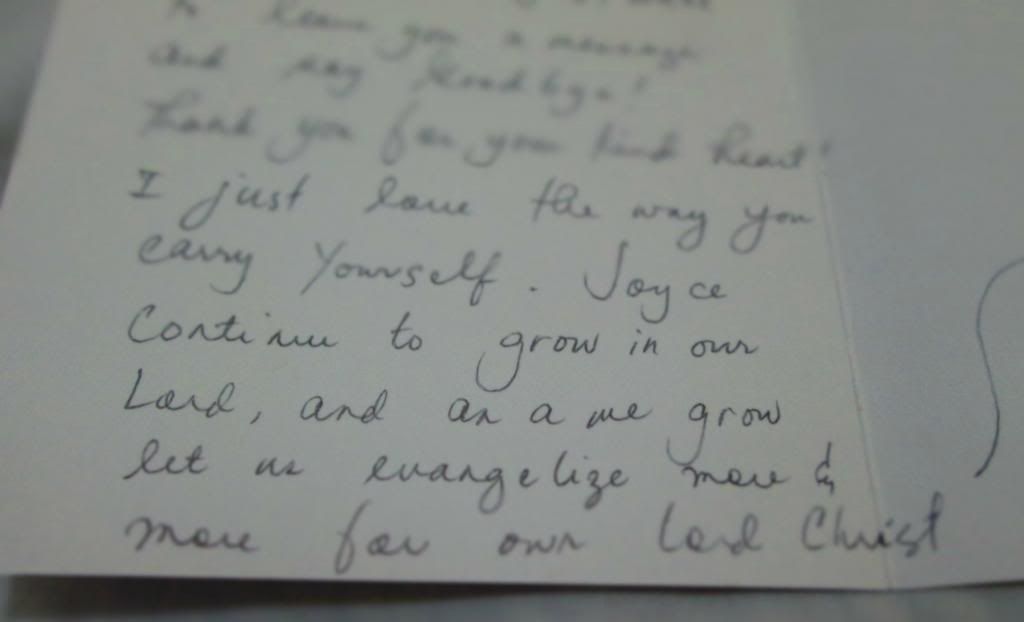 "thank you for your kind heart! i just love the way you carry yourself. joyce, continue to grow in our Lord, and as we grow let us evangelize more and more for our Lord, Jesus Christ."
i have met so many people so in love with God that nothing is too difficult for them. they are people with patience, positive mind, magnets of blessings and blessings to others themselves. and i hope and pray to be like them - so in love with Jesus.
although i'd like to work on my character, finances and health, they are just secondary to what i really wish to achieve this year and for the years that would follow after. besides, if you have your eyes on the Lord you'll have a clearer vision on how to deal with many aspects of life including one's character, finances and health.
i know that life is meant to be enjoyed, lived to the fullest. and although amassing material things gives joy, it is but temporary. then we ask ourselves, what's next? what to look forward to? what awaits after this life?
i have faith that as i grow in our Lord, He'll take me to places i have never been to. He will surprise me with things far from those i have ever imagined.
i have faith that His plans are better than mine.
so that's the plan. journey with Jesus, walk with Him. and before i am totally late (and this post), let me just say,

p.s.
it's amazing how God speaks to us in different ways, like through old letters. :)
p.p.s.
i have a
2013 bucket
list too! :D