here's what my sunday looked like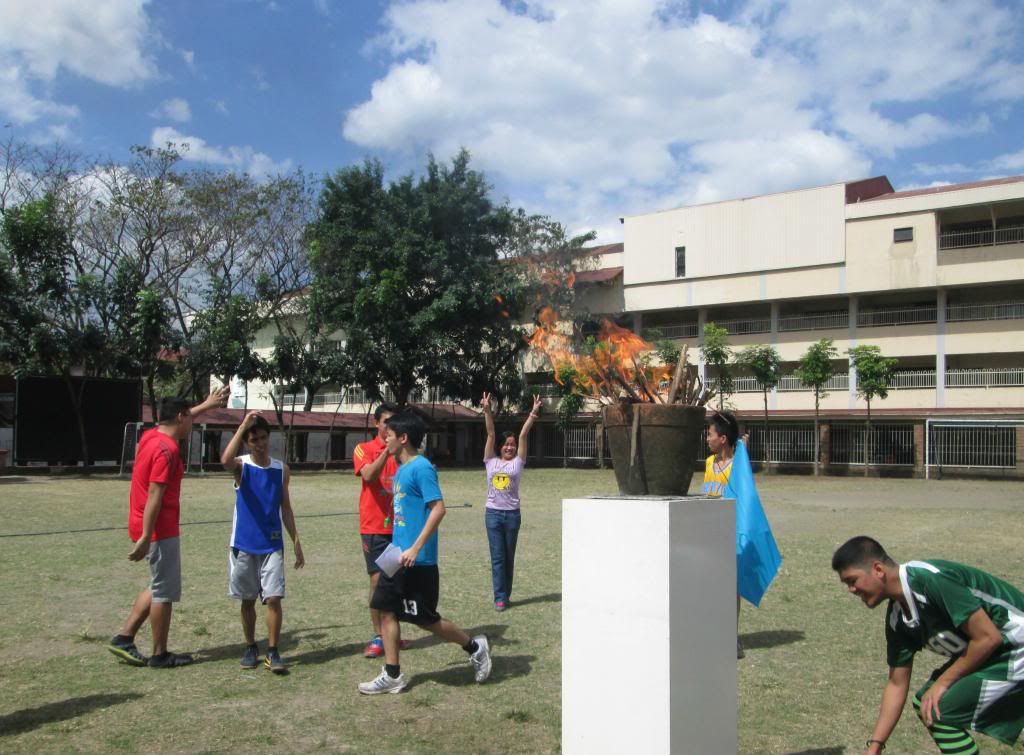 i am a member of a youth formation organization in sto. domingo church. the formation year starts in june and ends in march. it's like school, except that sessions take place on sundays. there are talks, team-building activities, exposures and a lot of other activities that nurture friendship and deepen an understanding of Christian life. one of the most anticipated events is the sportsfest. it is a time when everyone gets to have loads of fun, experience a bit of healthy competition, and form camaraderie.
we all had to do some stretching (and a bit of dancing) before the games began.
we were divided into two teams. the first game was "tug-of-war".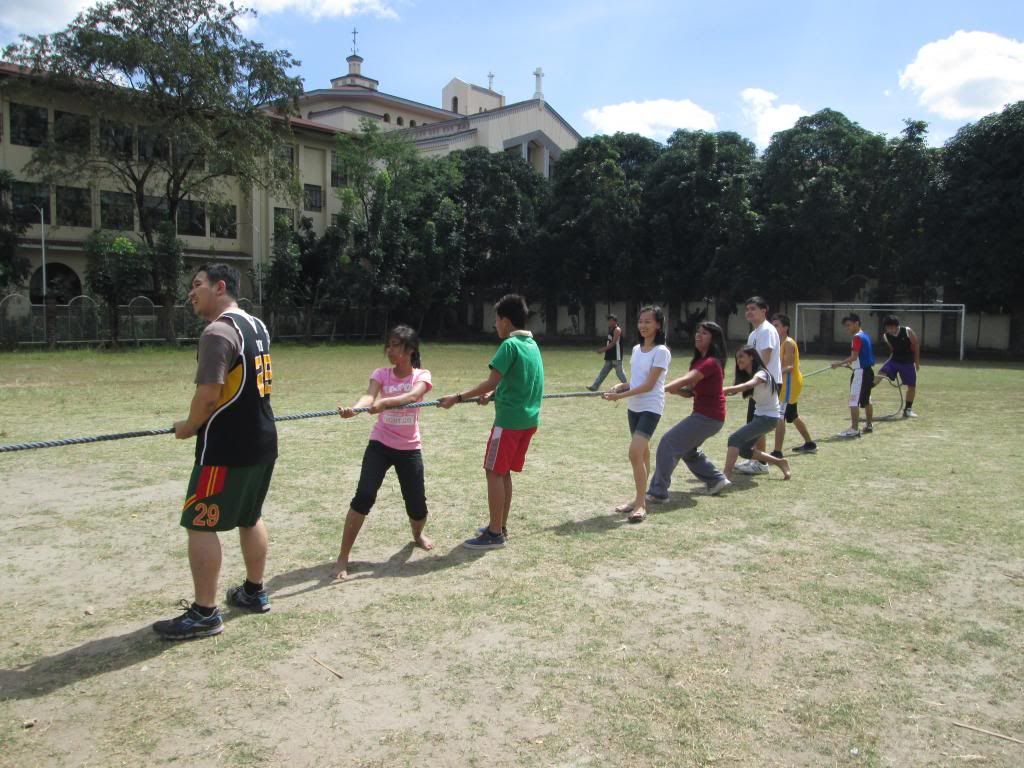 next was this improvised relay.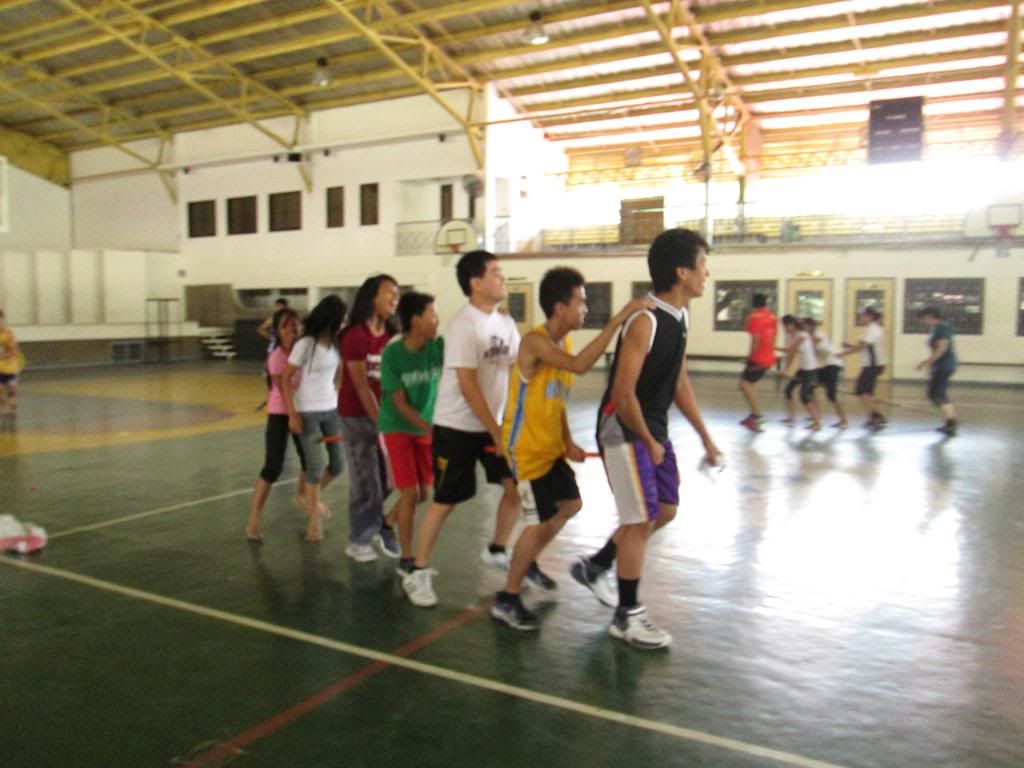 and my team won!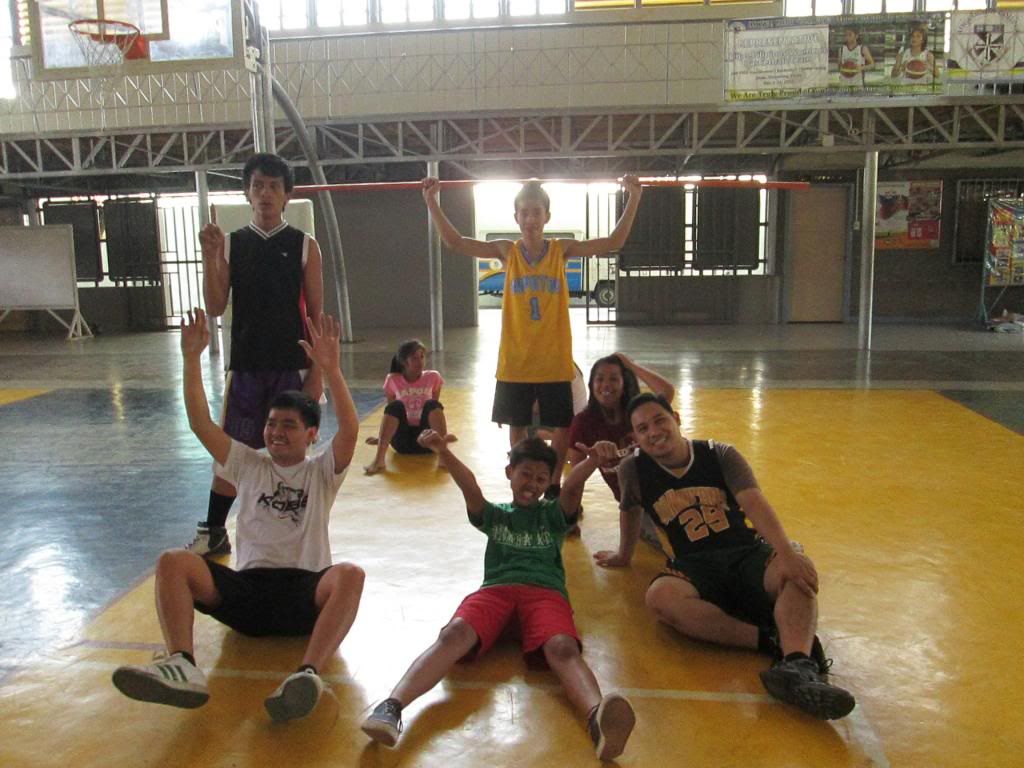 next was another improvised relay but i was busy cheering for my teammates i forgot to take pictures.
the next game was basketball, first half was girls versus girls, while the second half was boys versus boys. we didn't win but it was a close fight. :D
then it was time for lunch!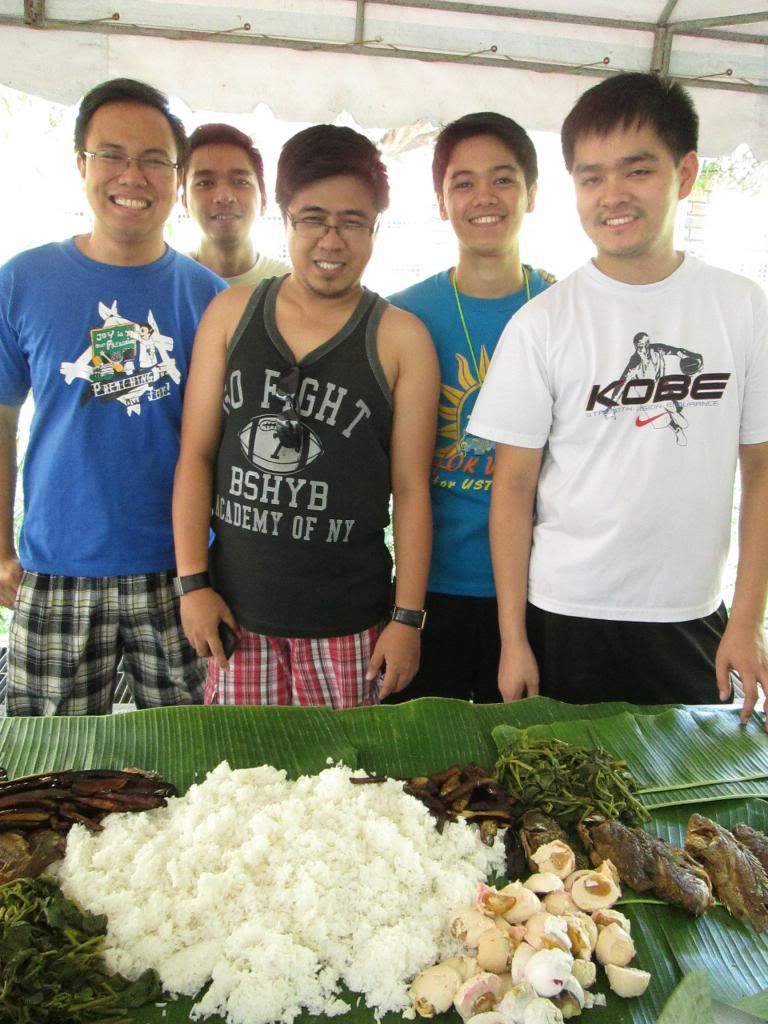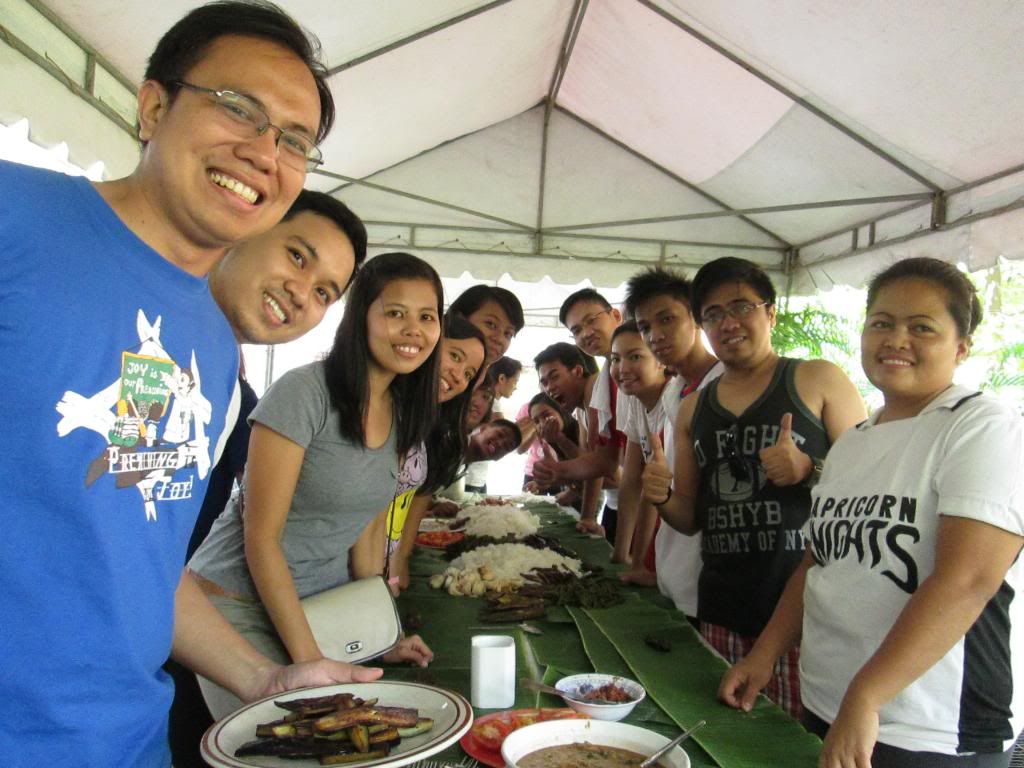 after lunch, we had a short break plus an indoor game called "pinoy henyo" - a guessing game of sorts, like charade, except you don't act it out but ask your teammates what you think it is but they can only answer with "yes", "no" or "maybe".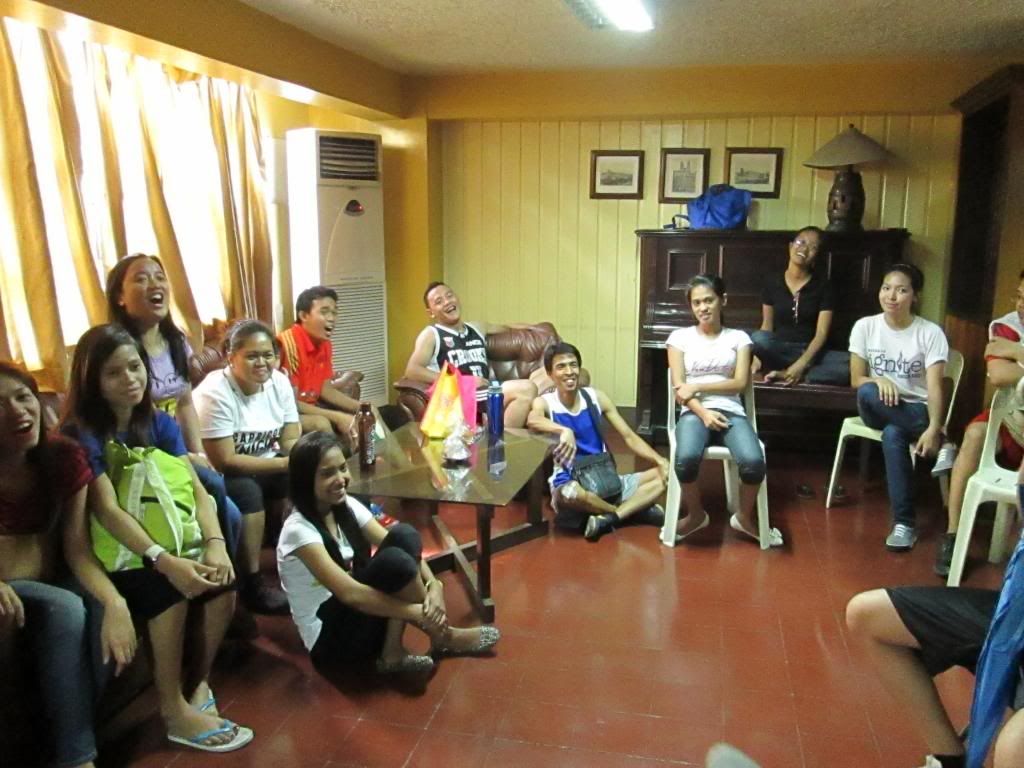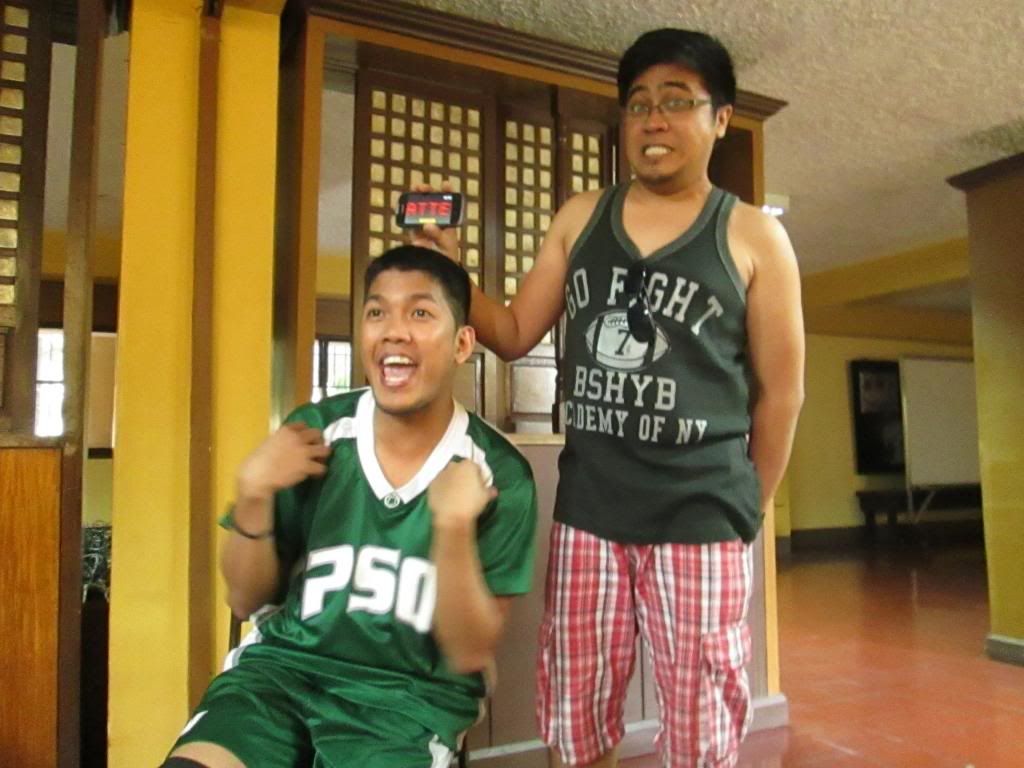 the first game in the afternoon is volleyball.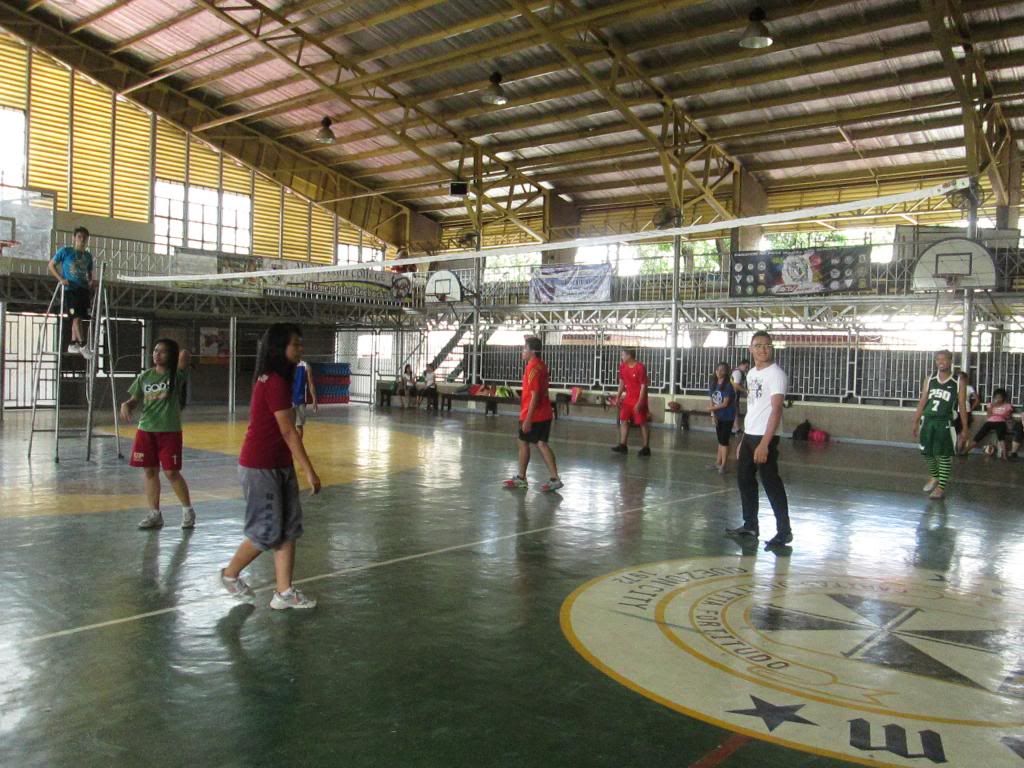 and the last one involved water and swimming.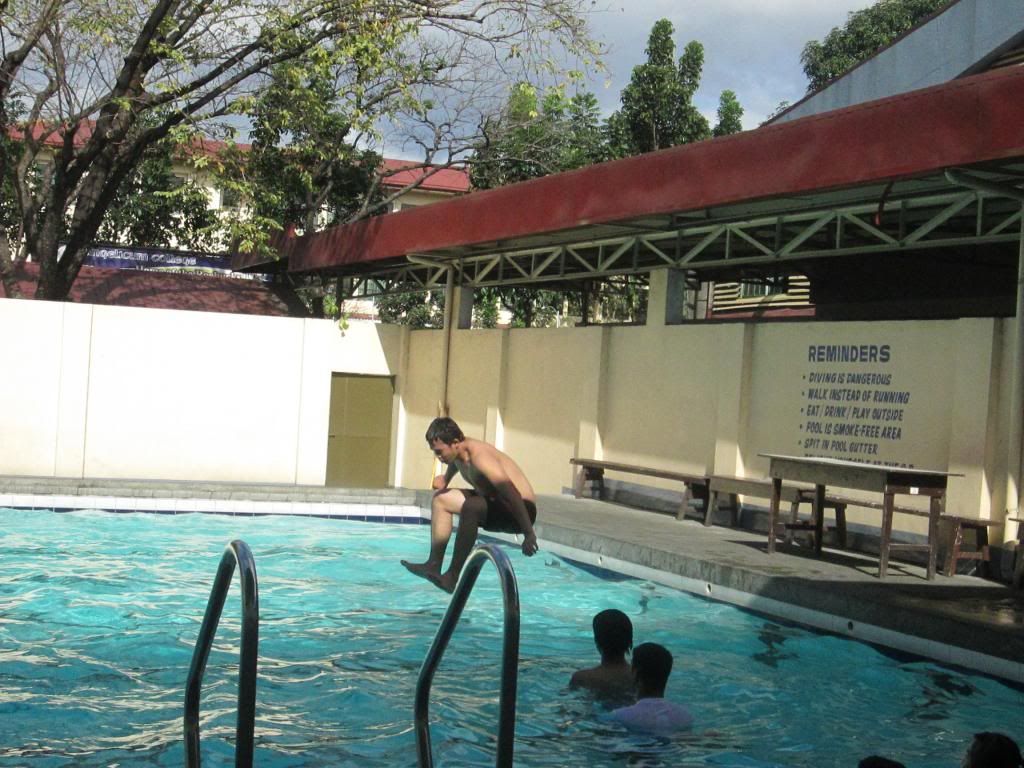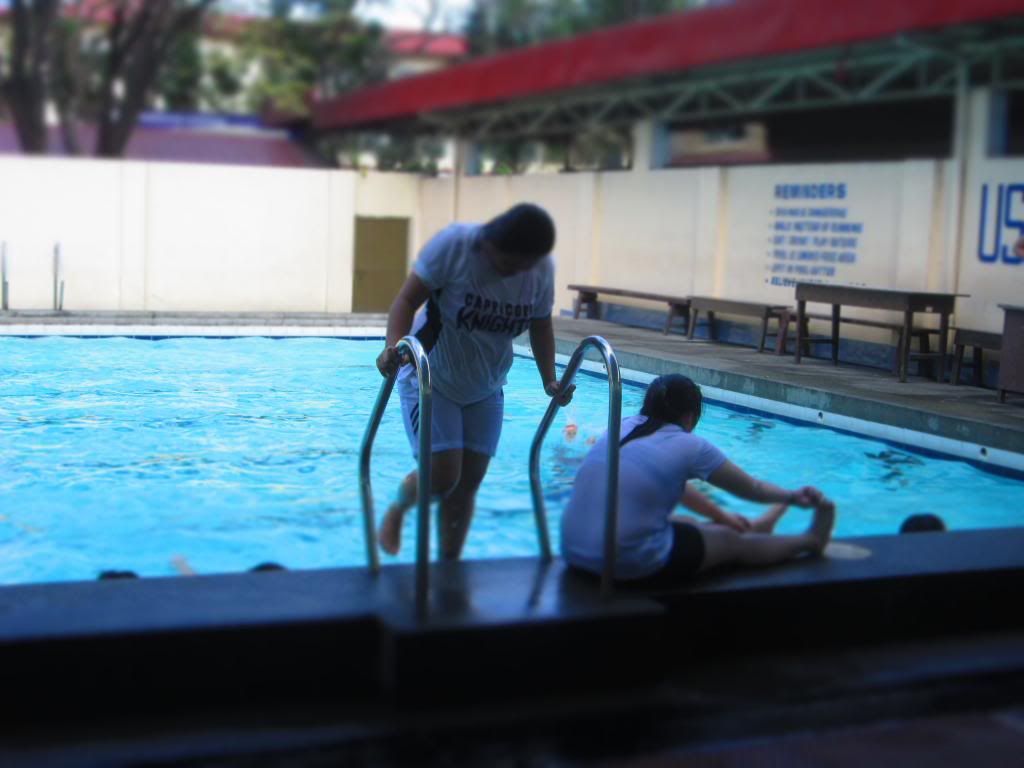 and just so you know, our team won!! hurray!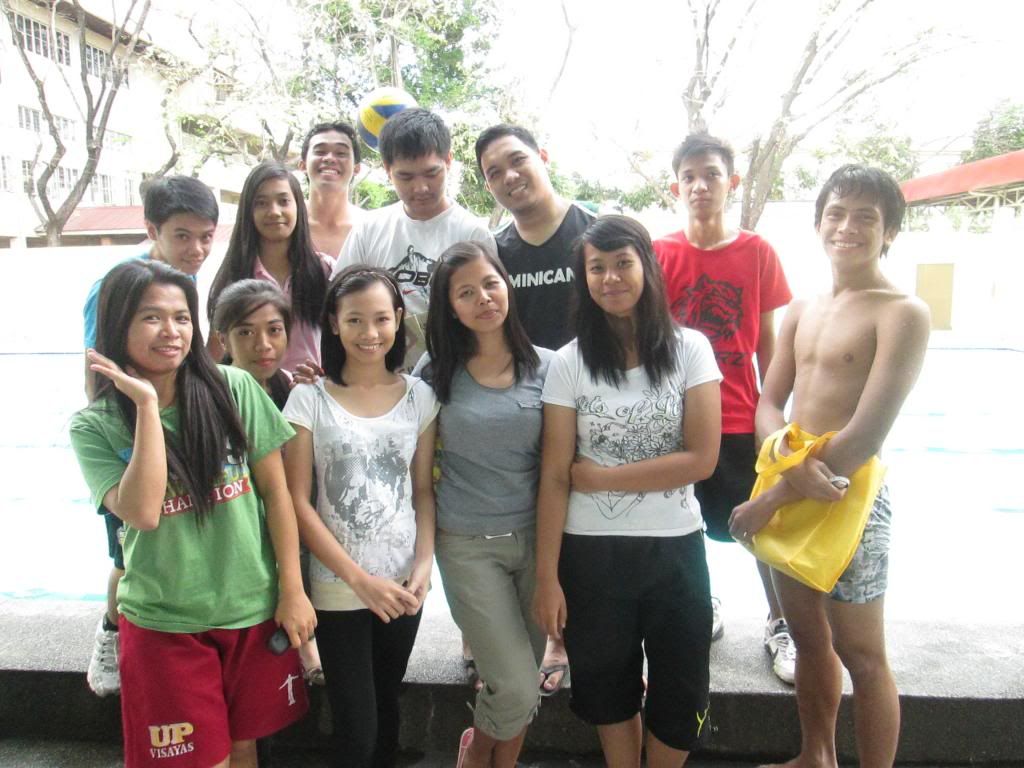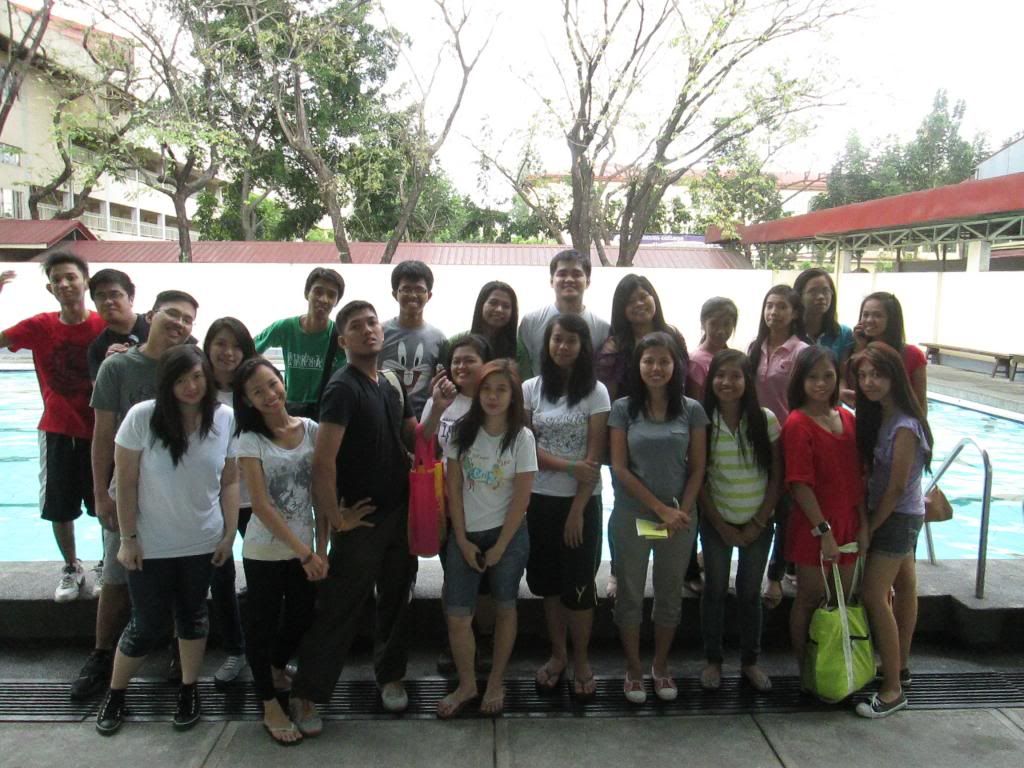 i guess win or lose, everyone had a blast!
p.s.
this is my favorite photo of the day.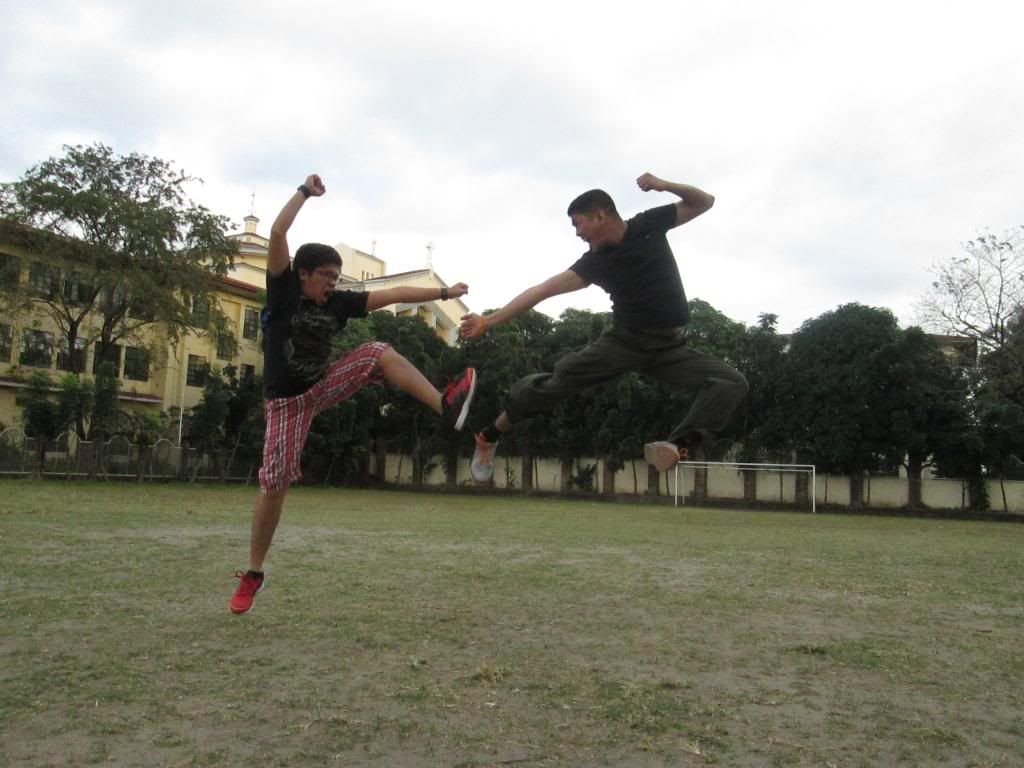 i hope you had a grand weekend too!