loving felt ♥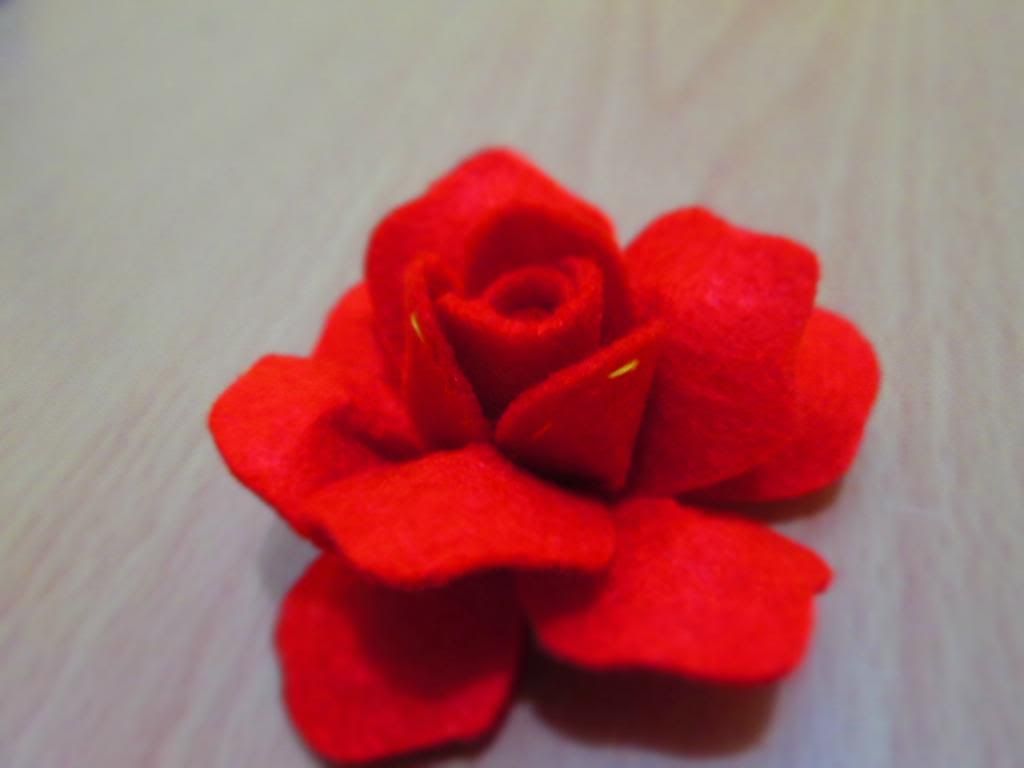 last tuesday, i finally bought some felt fabric to start some really cute felt craft projects i found online. i was so lucky to come across this beautiful and inspiring
blog
. i downloaded the
pattern
to this lovely rose beautifully made by Joy Kelley of
How Joyful
and checked out her easy to follow tutorial video. right after work, i went to the nearest craft store and sewed the night away. i was really excited and i can't wait to buy more felt fabric and work on new patterns.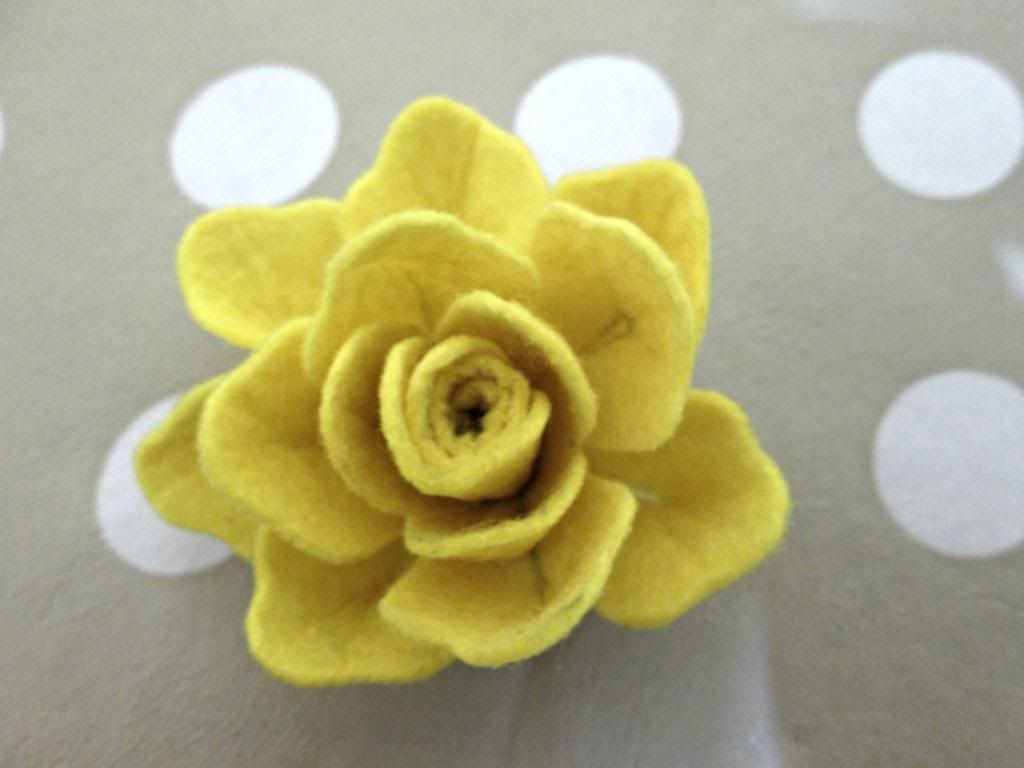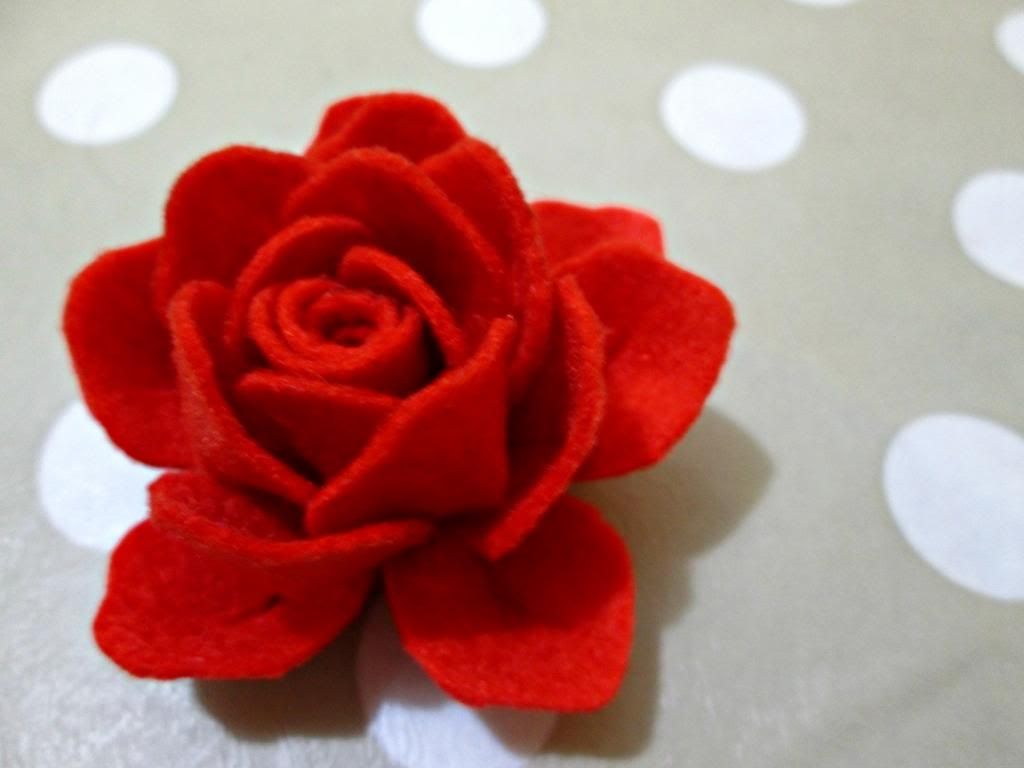 i'm planning on buying clips and basic headbands as well so i can adorn them with these pretty flowers. i am really looking forward to the weekend so i can buy more materials. and because of too much excitement, i made a felt strawberry with my orange and yellow felt fabrics. haha. with that, i am leaving you with my weird strawberry which is now a cute and soft target/resting place for my needles.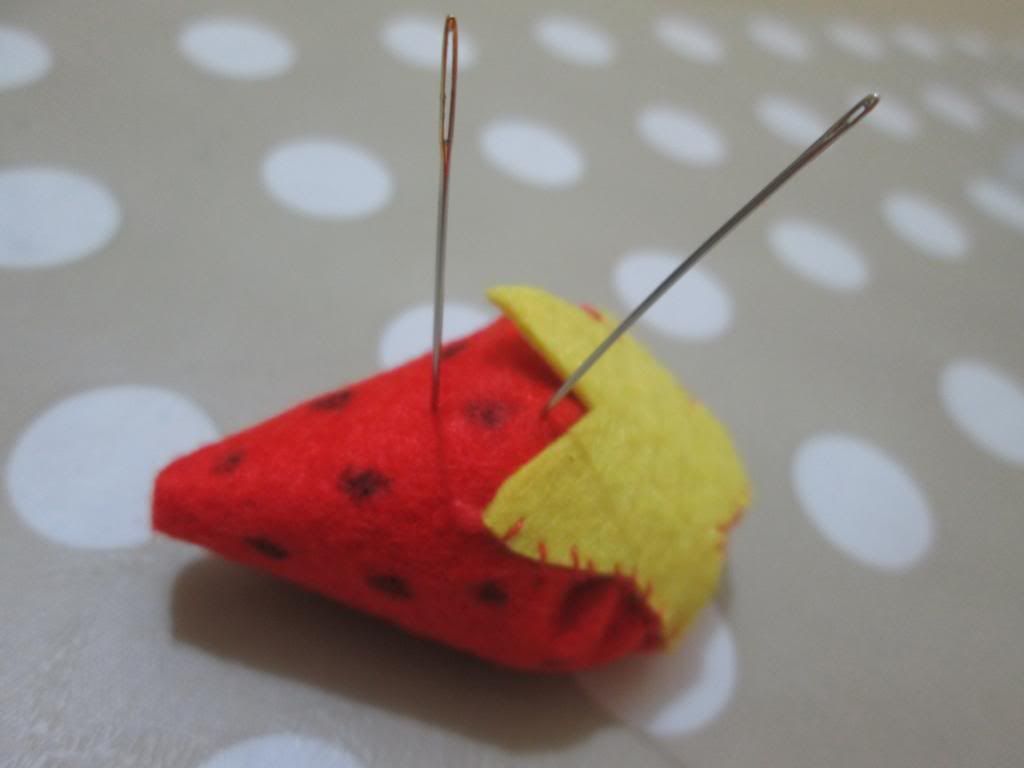 have you been doing crafts lately?
p.s. today, i am linking up with
Rekita
and the
Lovely Blog Hop
. :)