the start of a photo wall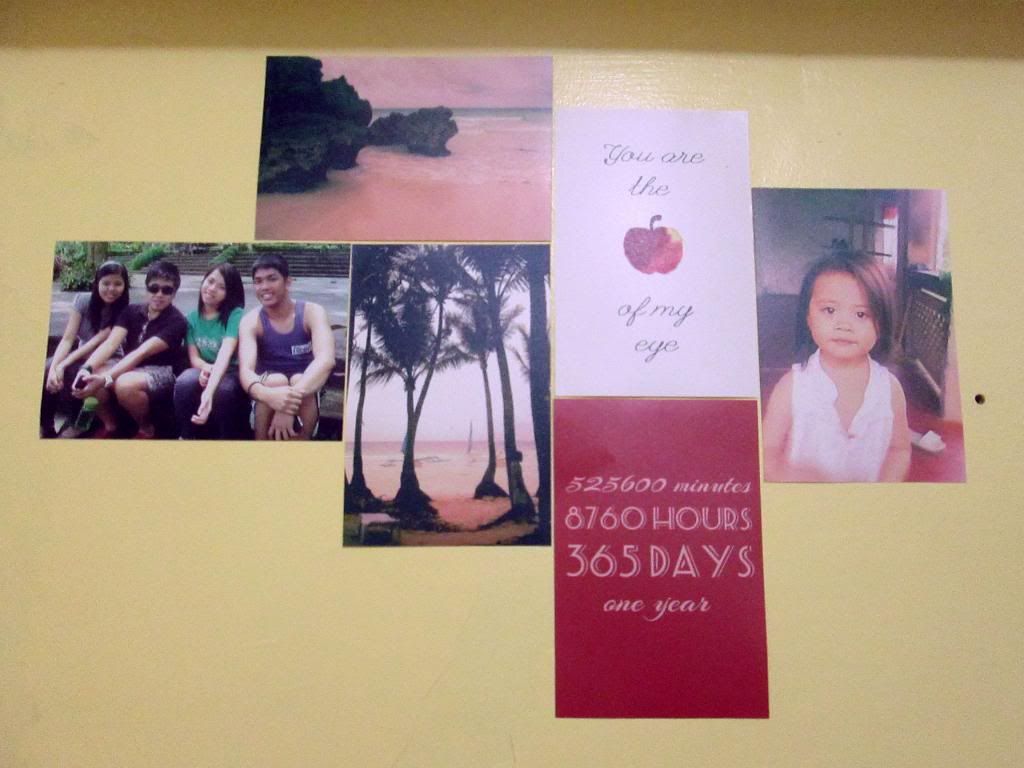 in this digital age, we usually take gazillions of pictures but, unlike the good old days when we have them printed and neatly organized in bulky photo albums, we bury them in virtual storage boxes - in memory cards, facebook albums, flickr, etcetera etcetera. last night, while waiting for the movie to start i went to a printing shop and had some photos printed. i had no idea i could feel such joy from holding tangible proofs of good memories.
i looked at the photos a few times and decided to place them on the wall. anyway, i have wide empty bedroom walls at home it wouldn't hurt to decorate them with memories. two of the photos were taken in boracay when i went there for the first time last year. one is a photo of my niece, cheska. another one is a photo of myself and my friends (kuya aleckx, albert and cha) in one of our team building activities a year ago. while the other two are postcards i designed myself.

i plan on adding more photos every week until they cover up this side of my bedroom or until photos cover my entire room. that way, i'd feel less lonely. i'd be seeing wonderful scenery - sunsets and sunrises - and beautiful smiles of people dear to me.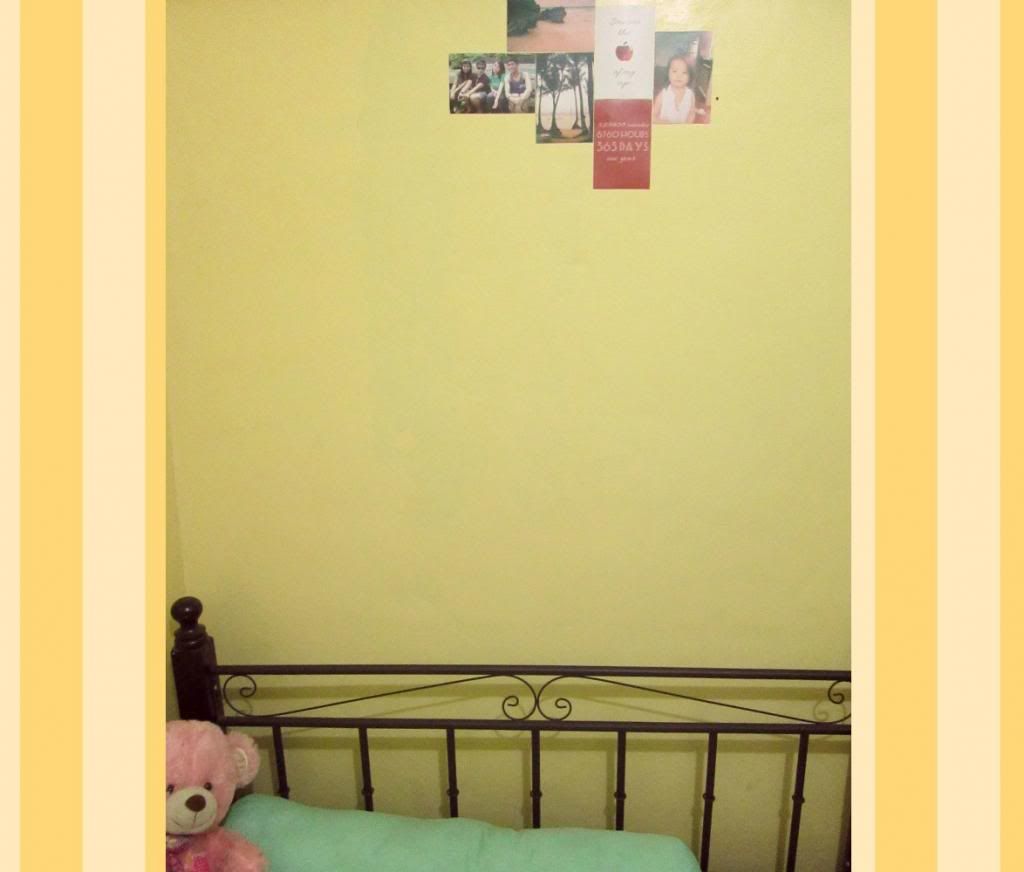 how about you? do you print your photos? do you have your own photo wall? any other ways of keeping photos aside from leaving them laced in digital cobwebs? :)
i hope you all make great and happy memories this weekend. hurray for friday!