life lately // growth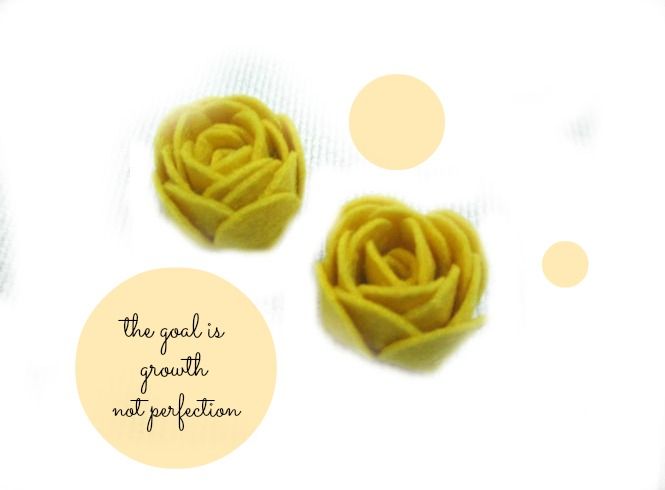 april is passing by in a breeze. i hate it when things go by so fast, even worse when days leave me with nothing but a longer list of things-to-do. i turned 25 this month and to be honest, everything feels exactly the same. nothing much has changed except my age. what i do know is that i'm five years away from turning thirty and still, i do not have clear-cut plans, still going with the flow.
maybe for some people like me, it's a lot harder to have long-term goals especially very specific ones. i don't know how to do it yet but i really hope to grow in my finances and have a career that is more service-oriented than mere self-serving. then, i'd have a small business on the side that is more like a hobby - something i am passionate about. that's what comes to mind when i think about growing. but on top of that, it is really growing as a person - in character and in faith. i know i have a long way to go in both areas. but you know what, i watched Ally McBeal's first episode yesterday and she said something at the end of it that totally makes sense,
"The truth is, I probably don't want to be too happy or content, 'cause then what? I actually like the quest, the search. That's the fun. The more lost you are, the more you have to look forward to. What do you know? I'm having a great time and I don't even know it."
life is so much more exciting when there is something to look forward to, something you are not even aware of.
so, i continue may eight hours a day, five days a week day job accepting more responsibilities and getting involved in more trainings and projects to develop my skills and hopefully climb that much sought after corporate ladder.
i am also slowly starting an
online gift shop
. i have not done full promotions because i haven't finished a lot of my projects yet, but they will be up soon and i'm really looking forward to your support and enthusiasm in this new venture. i have heard a lot of good feedback from friends and a few negative ones and sometimes i feel that the negative ones weigh more than the good ones but i am determined to try this one out. there is really nothing to lose - maybe time and some bucks but i know i would learn something from this whether this business succeeds or fails.
and hopefully, by june, i'll be able to enroll again and continue my master's degree in development communication. i miss studying already although it can get so stressful.
and i continue filling this little corner here with more of my life's adventures. and speaking of blogging, GFC is shutting down soon but we can always keep in touch in various ways. you may follow The Life of Vee here:
or you may subscribe to my rss feed
here
. stay tuned for my upcoming posts and an exciting linky party is coming your way as i'm co-hosting one very soon. it's all about favorites! keep coming here to stay updated.
i hope we all brush negativities aside and always remain optimistic. i believe that God has great plans for each and every one of us and that promise alone makes me super excited. have a great weekend, friends!
love,
P.S.
thank you to my newest followers -
Aree
,
West
and
Myx
! you girls, rock! :)