other things you can do with felt flowers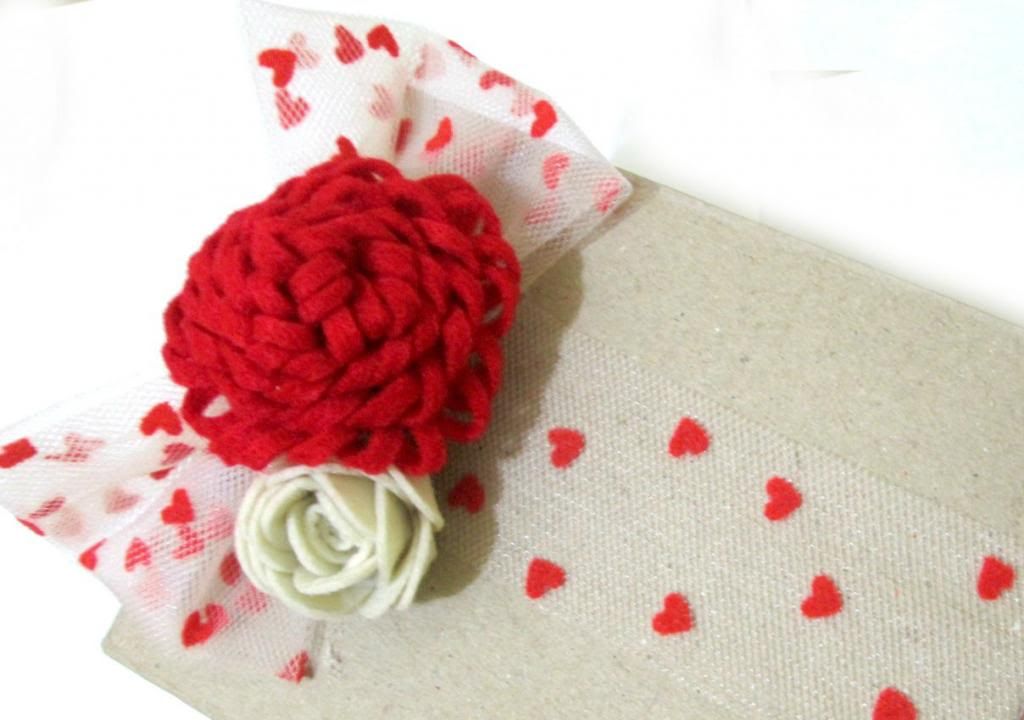 it's been almost a month since i started making felt flowers. the first time i posted my "finished products" on my facebook account, a friend of mine asked me if i could make seven elastic headbands for her goddaughter's christening. although i was new at the craft, i took on the challenge. after a few weeks, several tries and mishaps, i finished all seven.
my friend also requested that i place all seven in a gift box. for a while, i was thinking of ways to decorate the box i bought. at the last minute, i thought of using some of the flowers i wasn't able to use in the actual headbands and came up with the above packaging.
felt flowers are versatile embellishments. you may put them on headbands, clips, necklaces and bracelets, even on your blouse or shirt as added accessories. using them to adorn your gift box is not a bad idea after all.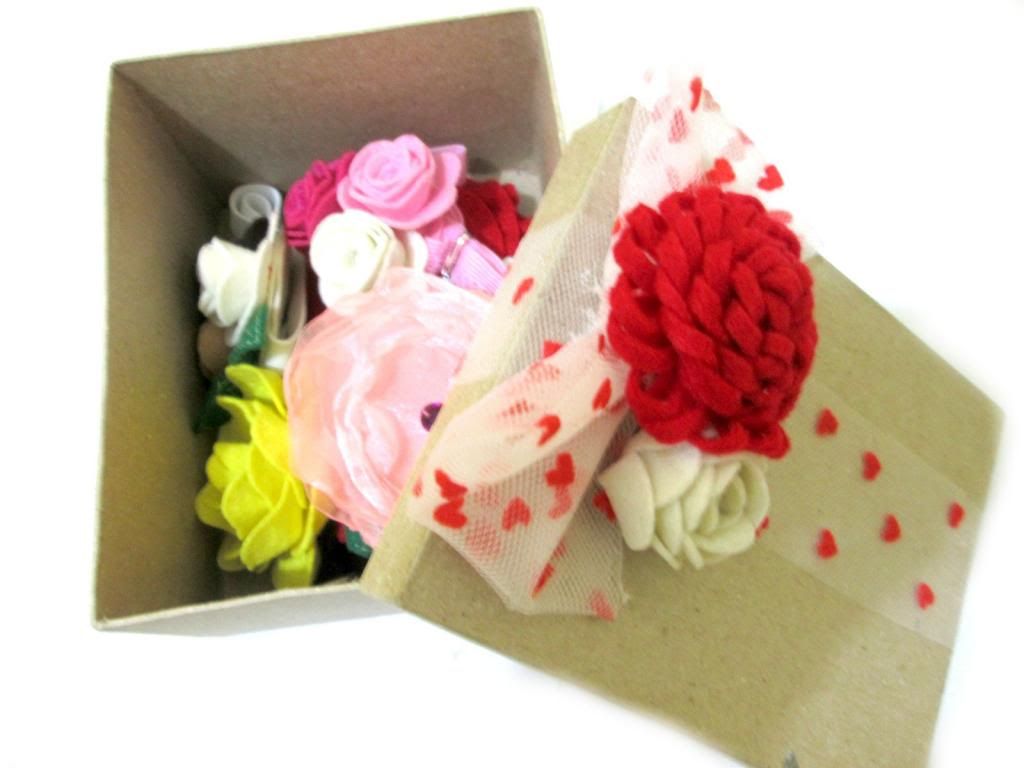 if you wonder what the headbands look like, below is a photo of all seven of them. by the way, there is a lone strawberry in the bunch of flowers as requested by my first ever customer. :)