photo moments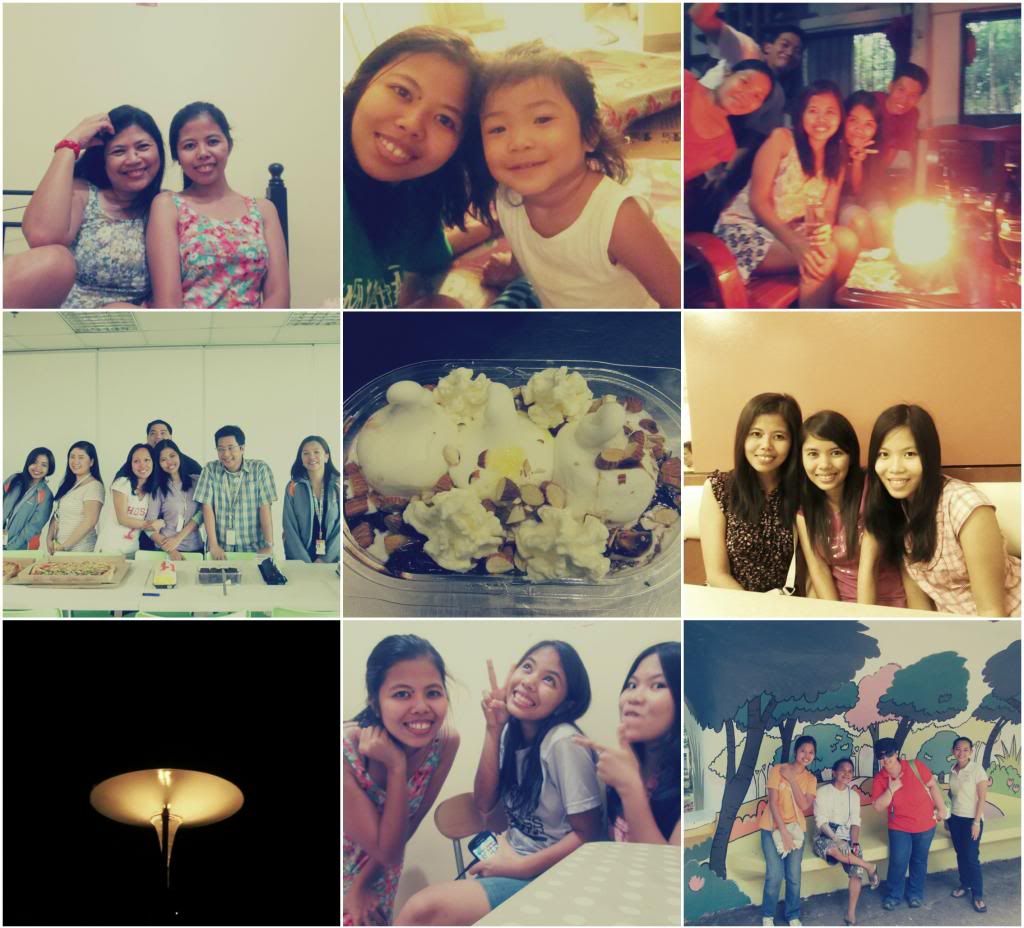 sharing with you a few lovely moments in the past weeks.
1/ my cool mama agreeing to pose in front of my camera as we take ten wacky shots one ordinary evening at my place.
2/ waking up with a darling little girl in sight is truly a bliss.
3/ surrounded with love and joy on my 25th birthday at home.
4/ lovely birthday celebration with my family in the office.
5/ oh the joy that almonds bring! first time to have them on my all time favorite Dairy Queen banana split!
6/ with my younger sister and our cousin at el pollo loco after attending sunday mass.
7/ i love evening walks and how night shots can be quite dramatic.
8/ because there was nothing else to do.
9/ last sunday's volunteer activity - mural painting. with my officemates and the very talented muralist.