Independence Day Movie Treat!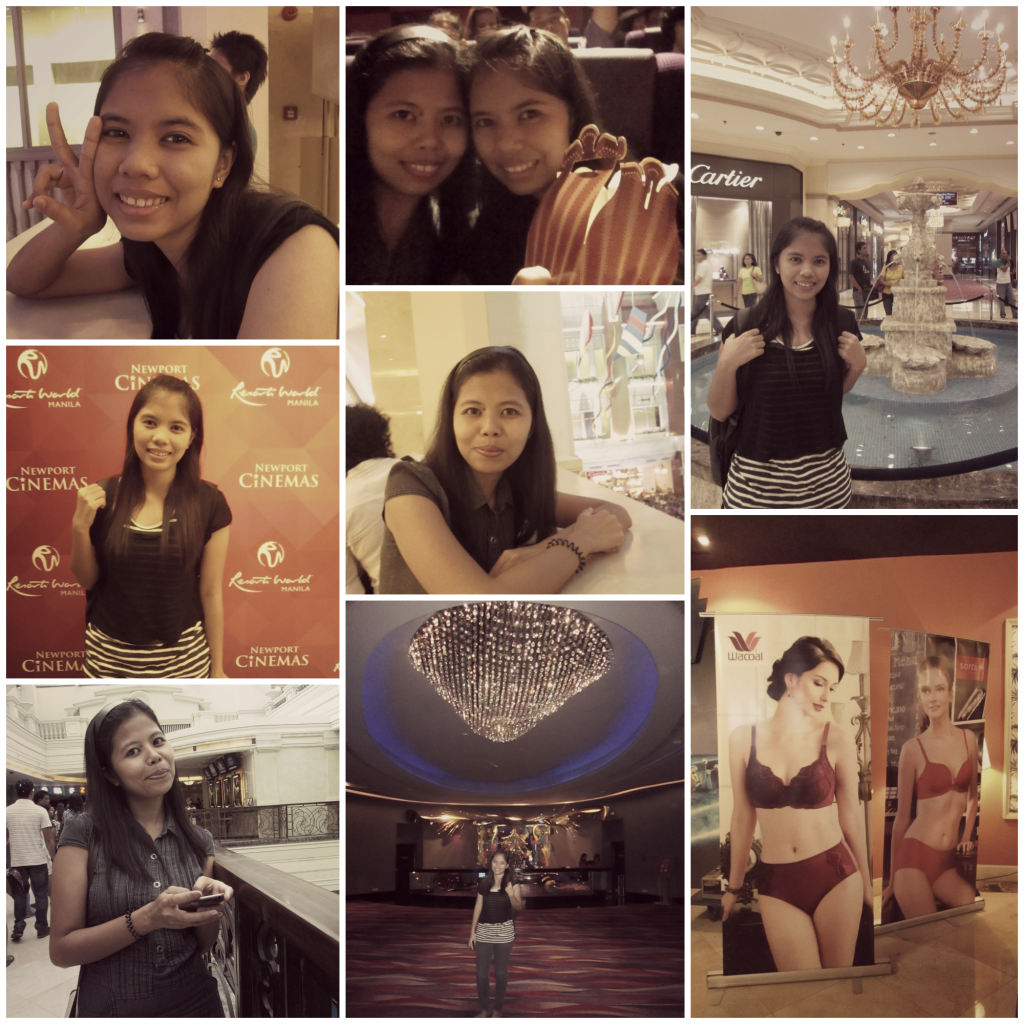 Yesterday, Filipinos commemorated our 115th Independence Day. Yesterday was also the first day screening of the much-awaited film "Man of Steel". And yesterday was the last day of my sister's summer vacation because as of this writing she is in one of the universities in Manila for her first day as a college student (a transferee at that). Luckily, I won two tickets to an exclusive screening of a surprise movie (turned out to be Man of Steel, which was kind of a given) brought to us by
Nuffnang Philippines
and
WacoalPh
. It was such a nice treat for my sister and myself. We are both enrolled this semester and I think we both deserve to unwind before we bury our heads in our books. Plus, our independence as a country is worth a celebration!
We were at the Newport Mall at around 5 pm, too early considering that the registration starts at 7:40 and the screening at 8:40. So, we roamed around and ate dinner. We also took a few photos here and there coz it was both our first time in Resorts World.
At around 7 pm, the Nuffnang team had already set up the registration table and bloggers arrived one by one (some in groups). 40 minutes was really a long wait, but it was all worth it when the movie started. My sister and I were also entertained by the presence of a few local celebrities one of which is
Patty Laurel
(one of my favorite bloggers) and her husband, Patrick Filart.
My sister and I were tired and a bit sleepy but we were all smiles. Again, thank you so much
Nuffnang Philippines
and
WacoalPh
. Looking forward to the next event!