Wildberry Princess Wannabe // Uber Late Post //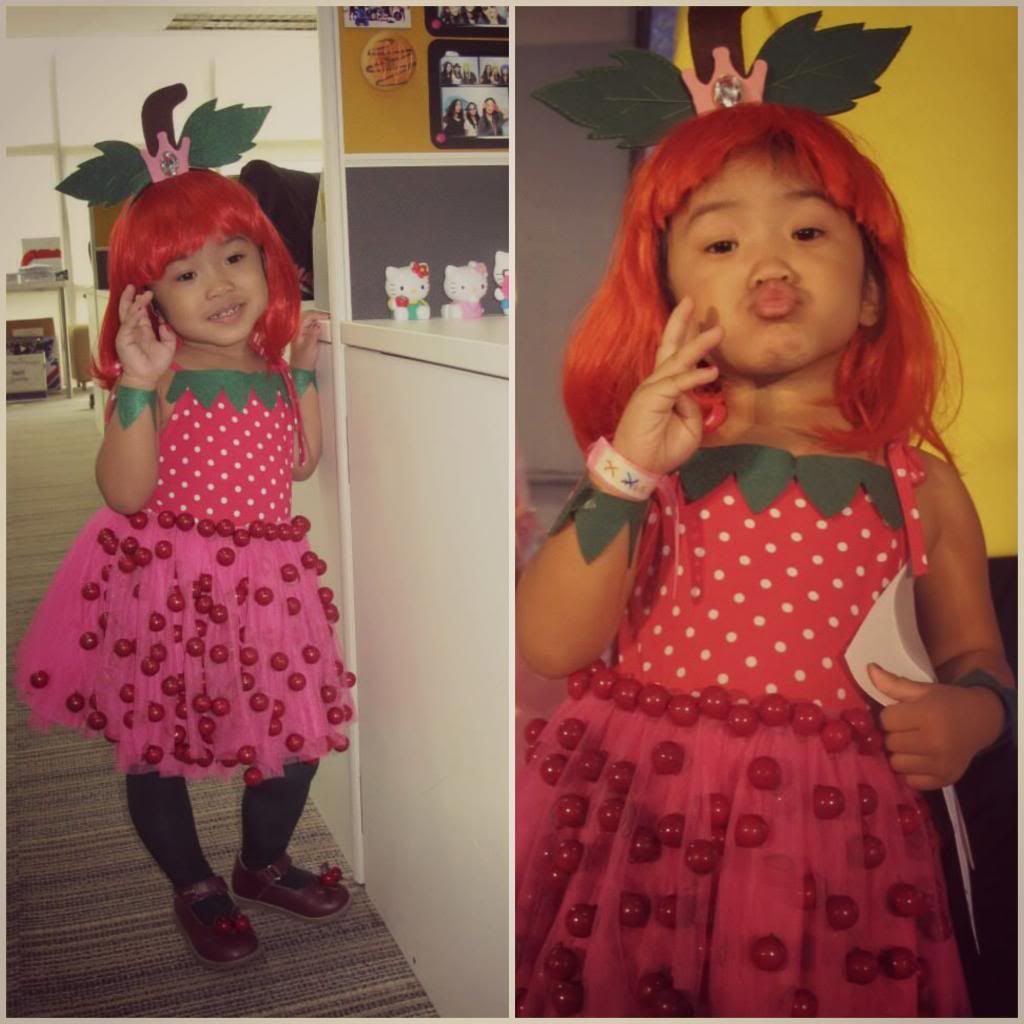 It's almost Christmas but I have yet to post about how much fun I had in the Halloween event at work this year. It's actually my first time to fully appreciate the Family Day Trick or Treat event organized in the office because this time around, I get to bring a kid with me.
Meet Cara! She's my
inaanak
(goddaughter). She is such a bubbly kid. She knows how to have fun and is definitely not shy (which is a good thing). As you can see, she was dressed as Wildberry Princess because our trick or treat theme was
Adventure Time
.
Her mom made her costume by decorating her pink dress with lots of cherry balls. It actually took us a couple of hours to look for those cherries in Divisoria (she also bought the wig there). Then I made her headband. I used felt fabric for the twig, leaves and the crown. Then I cut out some green felt fabric for her leaf-bracelets.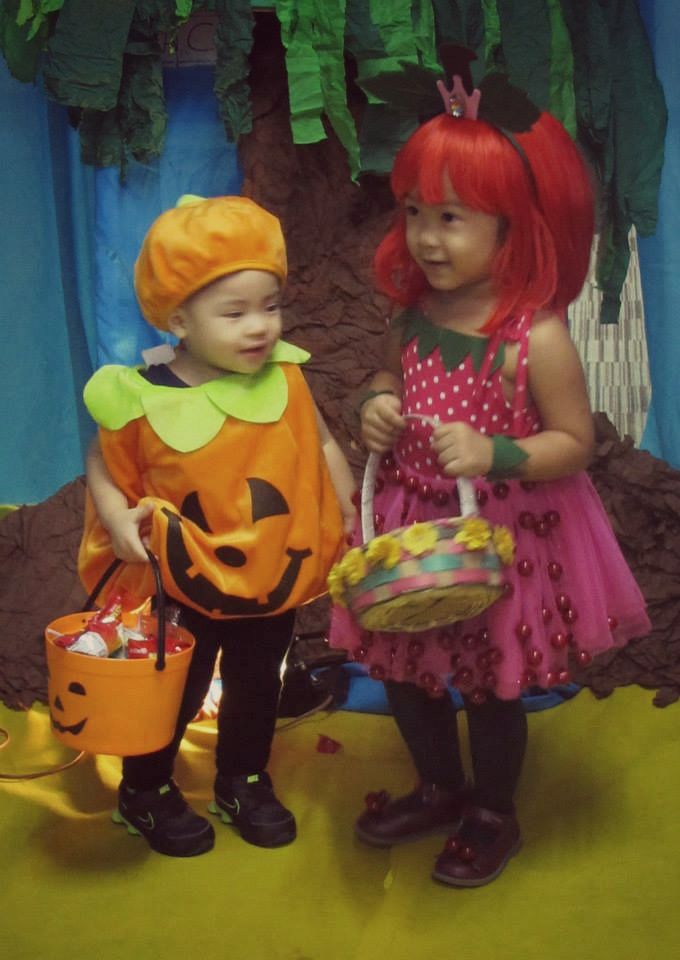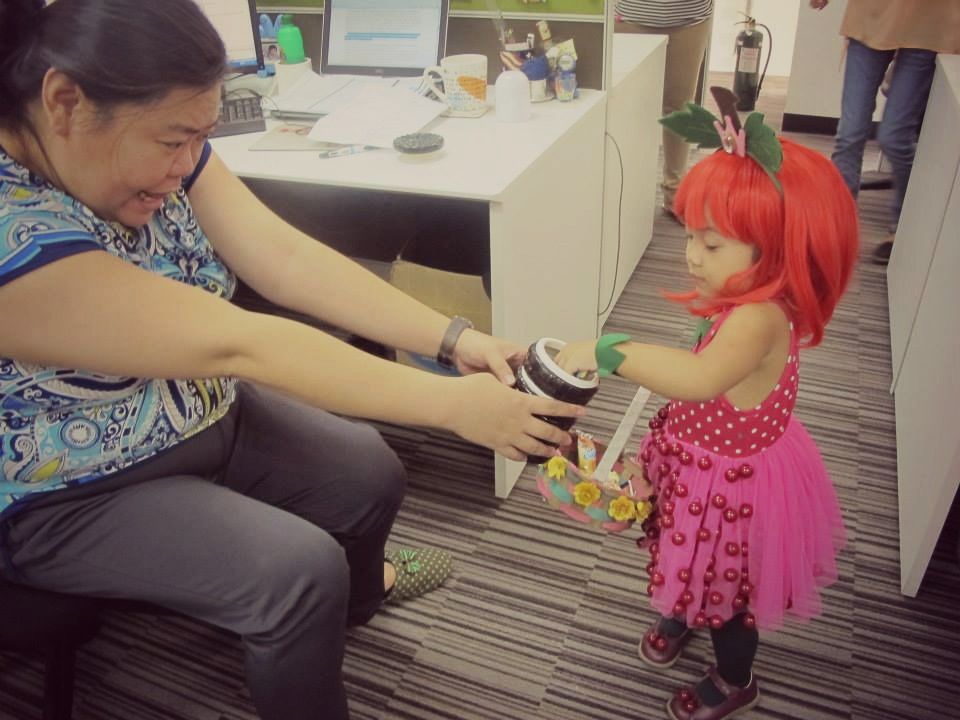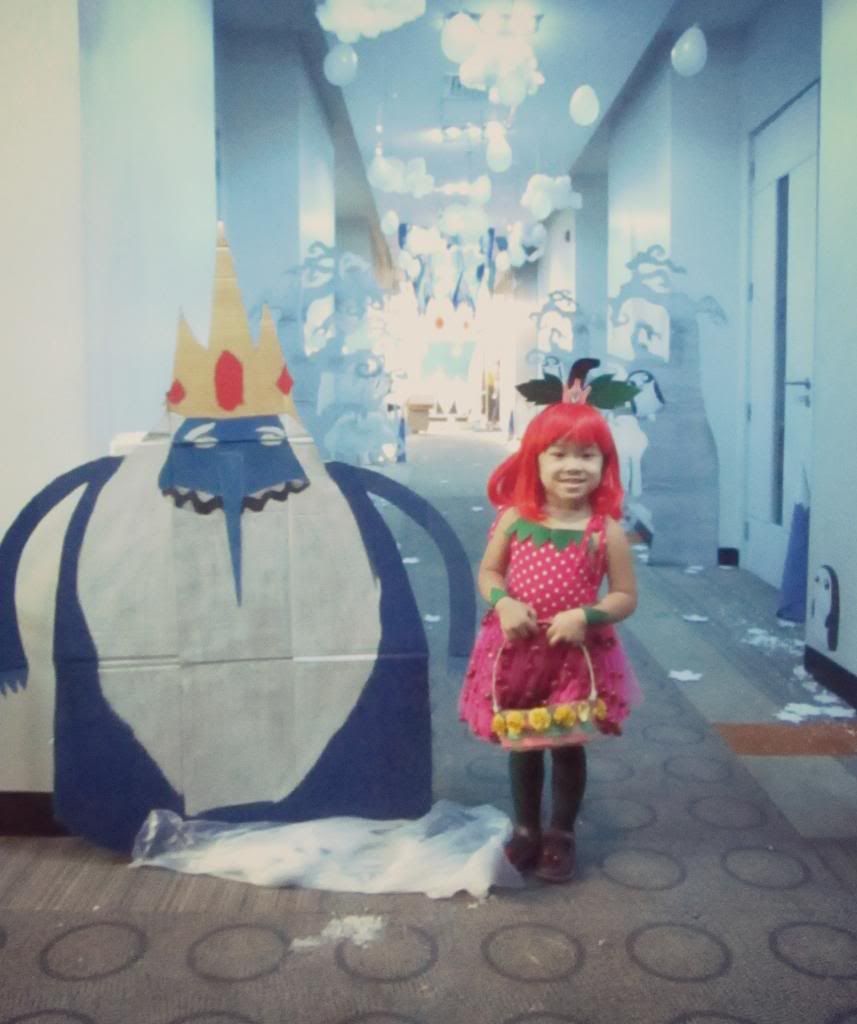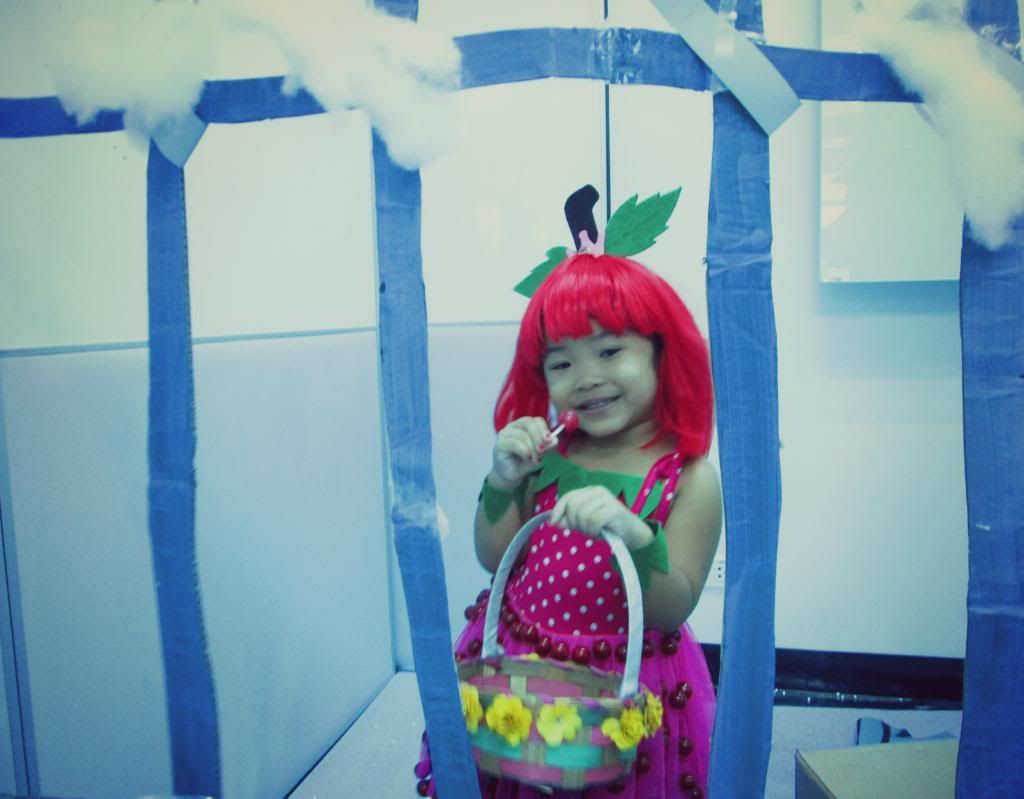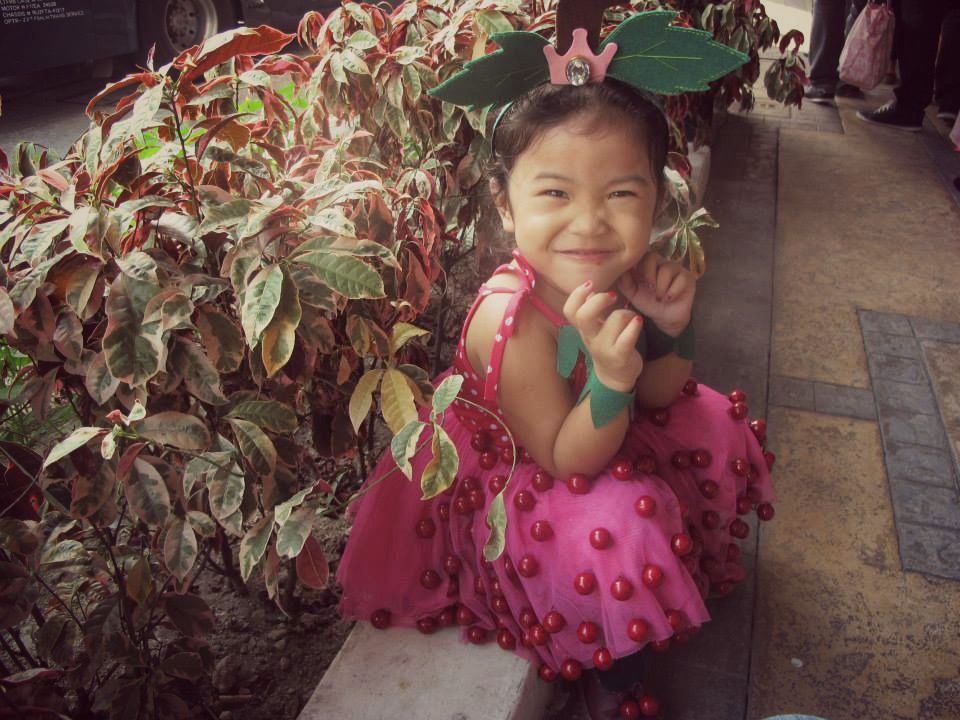 By the way, Cara won the Most Creative Costume! :) It was such a nice way to end an already great day.
keep in touch!