Food // Masil Charcoal Grill Korean Restaurant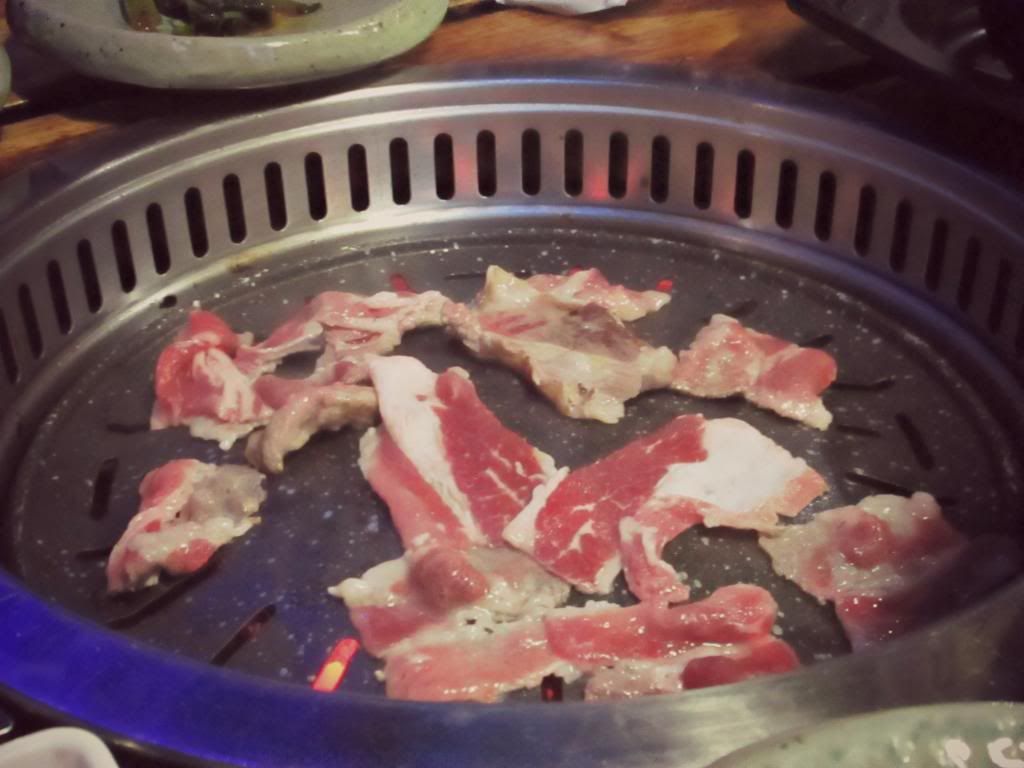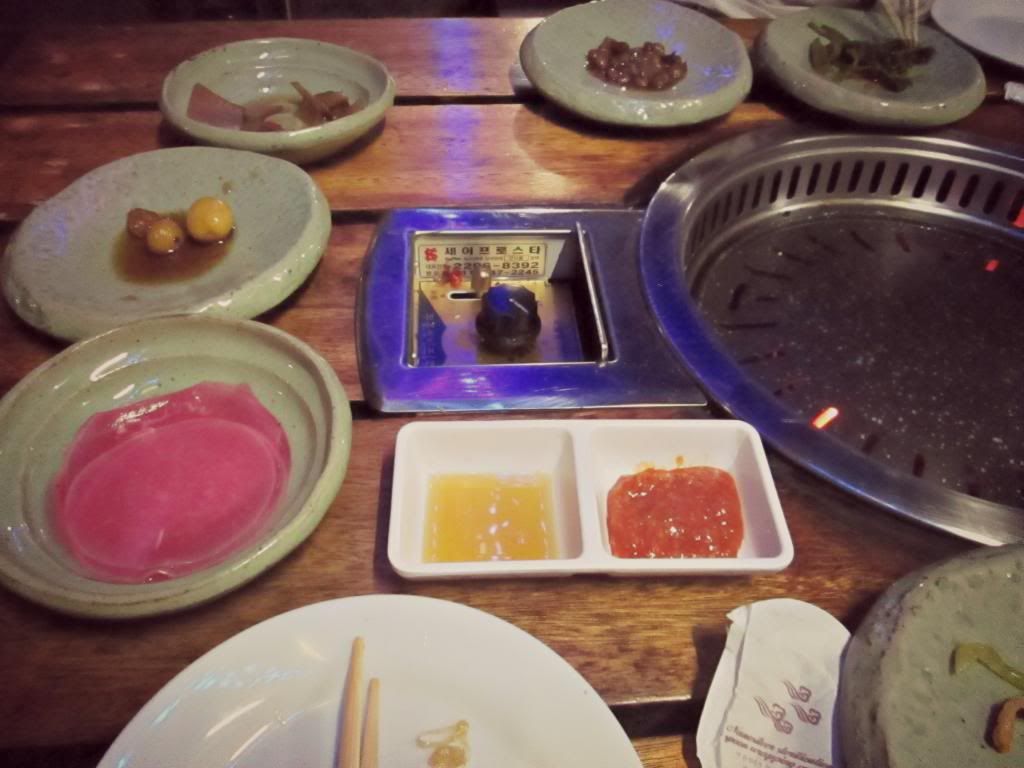 Most of you who regularly drop by this site would know that I really enjoy Korean food. I've tried different kinds in the last six to seven years but even so, I still rave about it to anyone I know who's interested or not-so-interested with this cuisine.
Yesterday, I had Korean food for dinner. Along with my younger sister, I met up with my college friend, Jelly, in a restaurant in the Home Depot area in Ortigas. We were actually looking forward to an unlimited samgyupsal dinner, but the resto offering eat-all-you-can grilled pork was closed for the night. So, we ended up dining at Masil Charcoal Grill Korean Restaurant.
We ordered two sets of Chadolbagi or beef brisket which comes with a number of refillable Korean side dishes (banchan) and a plate of lettuce and garlic. One set costs Php300 (more or less $8). Side dishes include fermented radish, pickled cucumber, stir-fried eggplant, fish cakes,
gamja jorim
(soy-braised baby potatoes), and peanuts. Surprisingly, we didn't get some Kimchi which I really didn't mind because I'm not a big fan. We also ordered two cups of rice (Php50 each). And nothing else. Because apparently, the Chadolbagi set also comes with
doenjang jjigae
(bean paste soup) and
egg jjim
.
It was really a hearty meal. Although not the unlimited-type I was craving for, I was more than satisfied. The entire meal was affordable and filling. For just Php750 for a group of three, it wasn't bad at all.
There are quite a number of things that I like about Masil.
- affordable price
- nice ambience
- a meat set that comes with doenjjang jigae/egg jjim (in other Korean restos, you have to order these separately)
- they serve my favorite banchan - soy-braised baby potatoes
It was a nice SunDate. Had a fun time catching up with Jelly and a great time introducing my sister to the kind of food I love so much. She's now hooked, too, and definitely looking forward to another Korean food trip.
*Sorry I didn't take a lot of photos. I was too busy enjoying the moment. :)
Masil Charcoal Grill Restaurant is located at:
Unit 157-158 Ortigas Home Depot Complex
J. Vargas Avenue
Pasig City
For more details, check out their
Facebook Page
.