In Photos: The Beauty of 2013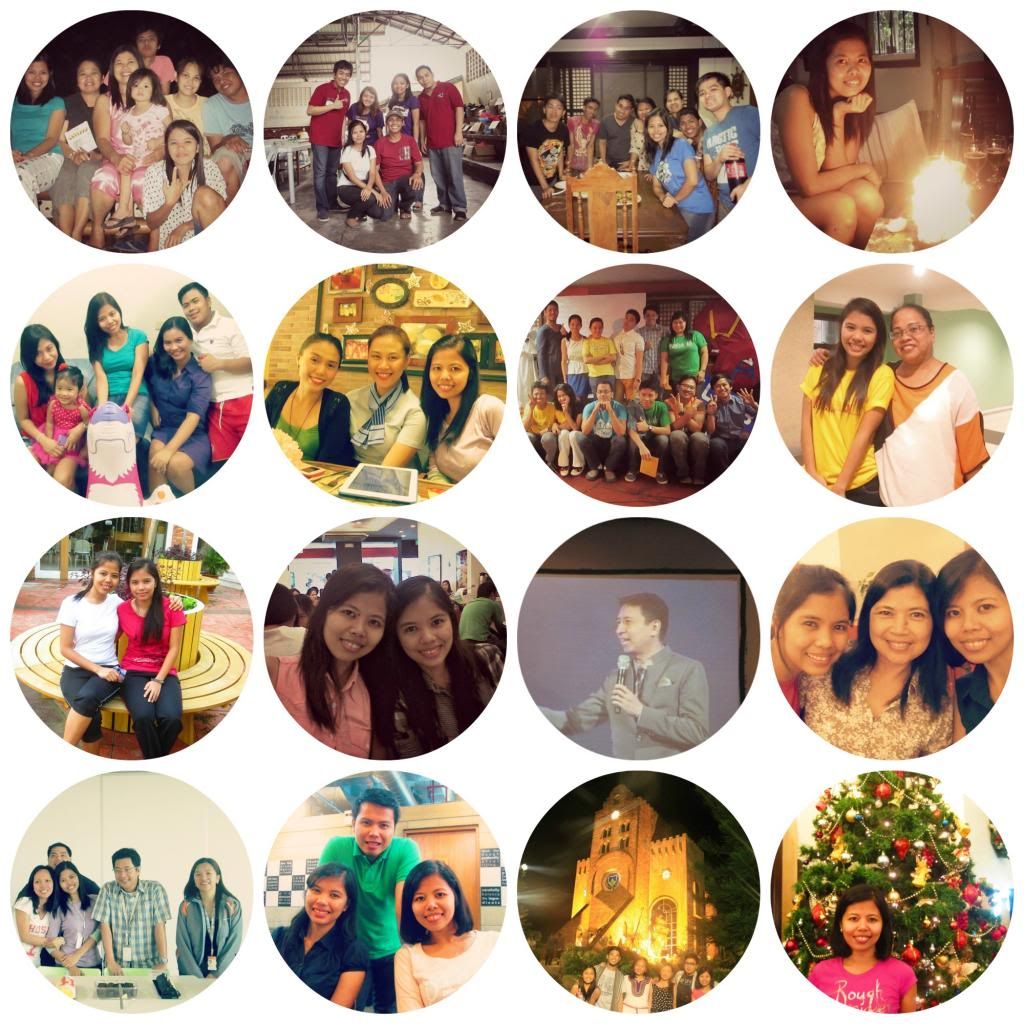 It's pretty obvious that 2013 had been a challenging year - to some, far more difficult than we could ever imagine. The Philippines was shaken by one controversy to another, armed conflict, and natural calamities. But God is good, for we can never really say that it was a bad year. In spite of how crushed we were at one point, He has lifted us up from disasters, from personal trials, from loneliness. 2013 was beautiful, after all.
Personally, it feels like 2013 had passed by so quickly. Despite it being filled with events that will forever be engraved in our history, it seemed to have come and gone in a breeze. When I look back, I realize that the past year was filled with all sorts of good and bad (well, what year wasn't? and what day isn't?).
At the beginning of the year, I was with my
family
and
friends
. I was also able to reconnect with those friendships that go way back
grade school
and
high school
. Plus, I got to have a picnic at the Sunken Garden with my
college friends
; something we've always wanted to do back when we were still students. I truly believe that we must find time to bond with people who matter in our lives. They keep us grounded, inspired and stress-free.
Last year, I had everything - time, money, and effort - invested on education. Not only my own, but my sister's too. That alone, is an achievement for me. Although I have not acquired material things nor crossed off an item in my list of "must-see-places", I am comforted by the thought that I've been investing on something really important.
Although, money was scarce, it is amazing how God still blessed me with opportunities to see beautiful places with awesome people. Last year, I had trips to
Matabungkay Beach
,
Subic
,
Hidden Vibs
(Laguna),
La Traviesa
(Cavite),
Intramuros
, and recently in
Caleruega
. No matter how short the travel was, everything was truly memorable.
In November, I was able to attend my first ever
Kerygma Conference
. To say that I was blessed is an understatement. And I can't wait to attend more conferences in the future. We simply can't get enough of inspiration. I also learned to
craft
and sell products that I literally made from scratch. :)
Moreover, I was able to pay my credit card debt and vowed never to be enslaved by it again. Then just before the year ended, I was promoted at work. Something I never really expected. I just believed that God will surprise me. And He did surprise me - at a time when I was confused and contemplating about career change.
I thank the Lord for 2013 for so many reasons, for so many things. I thank Him because I am alive, and my friends and family are healthy. I thank Him because in those 12 months of uncertainty, I never once felt that He abandoned me. Sure, I was doubtful of my own capacities, but not His ability to bless me - to bless us, amidst great tragedies.
Goodbye 2013! Thank you for the memories.



keep in touch!