The Hub at Rizal Park Opens Bar and Cafe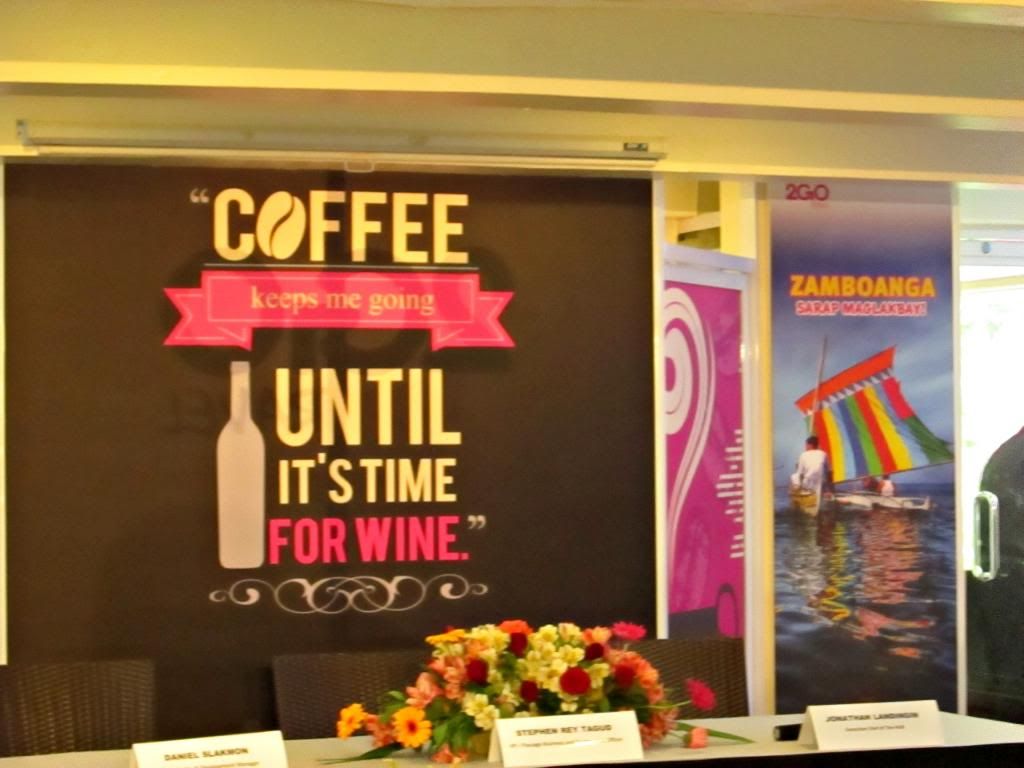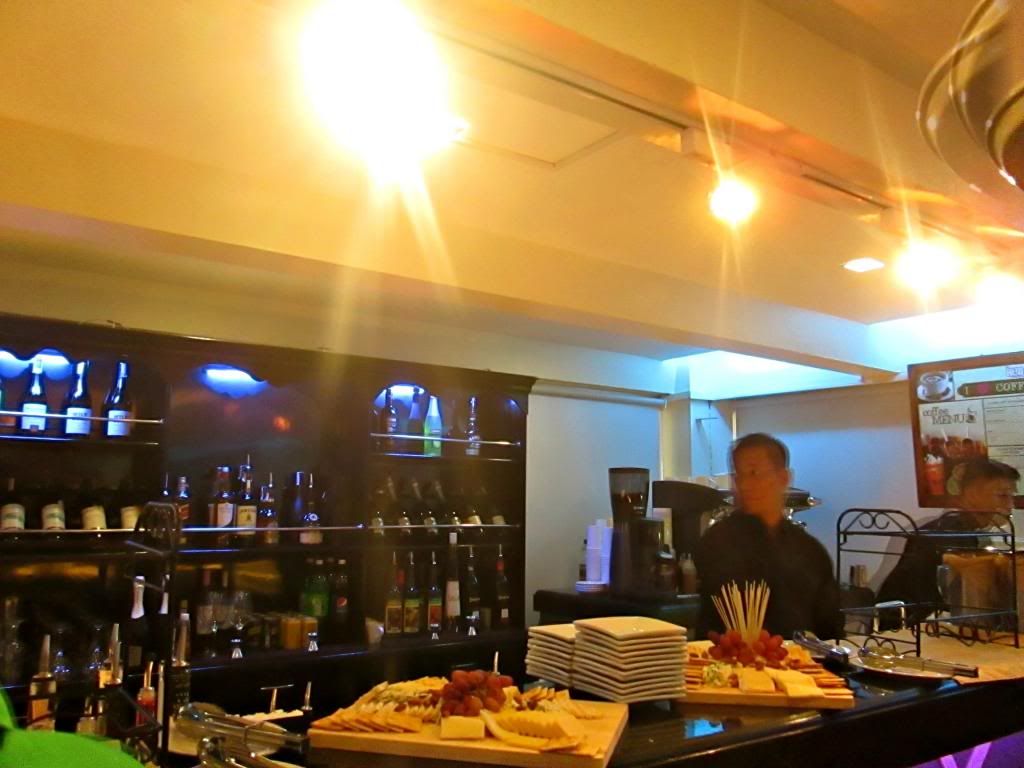 With the opening of The Hub's Bar and Cafe, park-goers, 2GO travelers, as well as international and local tourists have something more to look forward to in the all-time favorite
pasyalan
, Rizal Park. The Hub hopes to satisfy not only its cruise passengers but also other food enthusiasts who can now enjoy Philippines' regional delicacies without leaving the buzzing metropolis.
The Hub at Kilometer zero is a five-in-one destination - lounge, cafe, bar, restaurant and ticketing office. It is a project of 2GO Travel, the domestic shipping passenger business unit of 2GO Group, Inc., the country's biggest total supply chains solution company.
Last Friday, I tagged along my friend,
Bough
, in an intimate gathering with members of the press and some travel, food and lifestyle bloggers. The launch was graced with the presence of three innovative men whose ideas and creativity brought The Hub to life - Stephen R. Tagud, Vice President of 2GO Travel; Daniel Slakmon, Head of Hotel Quality and Development Unit of 2GO Travel; and JP Landingin, The Hub Executive Chef.
The Hub at Kilometer Zero is situated at the heart of Rizal Park (in Bulwagan ng Kagitingan), an establishment that is sure to help revive Luneta as a must-see tourist spot in Manila.
The Hub's bar and cafe offers freshly brewed coffee and complex-flavoured espreso blends. The cafe is ran by Slakmon, who also prepared the bar menu with hints of Philippine fresh fruits mixed to alcoholic and non-alcoholic bases coming up with indulging cocktails.
Meanwhile, American Hospitality Chef JP Landingin, made something extraordinary out of favorite Filipino cuisine. Included in The Hub's regular offerings are regional dishes turned into genius palate ticklers. For example, Landingin made a whole-day sandwich meal out of Bacolod's Chicken Inasal. For desserts, the popular Mangosteen, that abounds in the Davao Region, can now be enjoyed as a mousse - a rare sweet sensation that can only be found at The Hub.
Of course, the event wouldn't be complete without samplers of The Hub's food pride.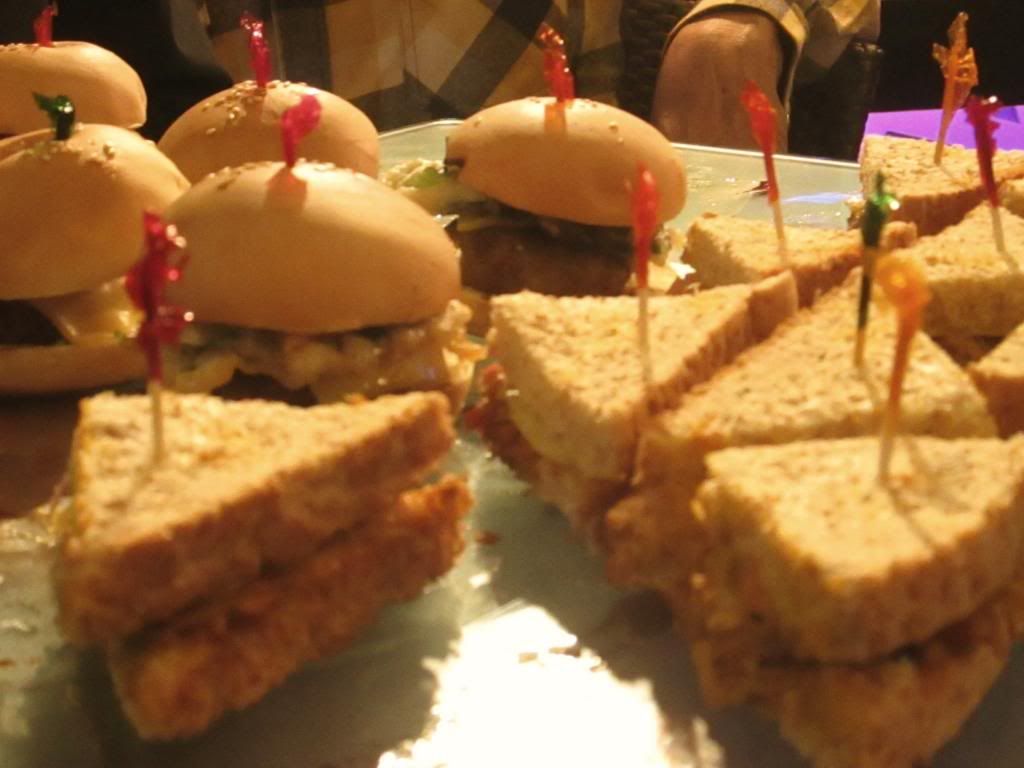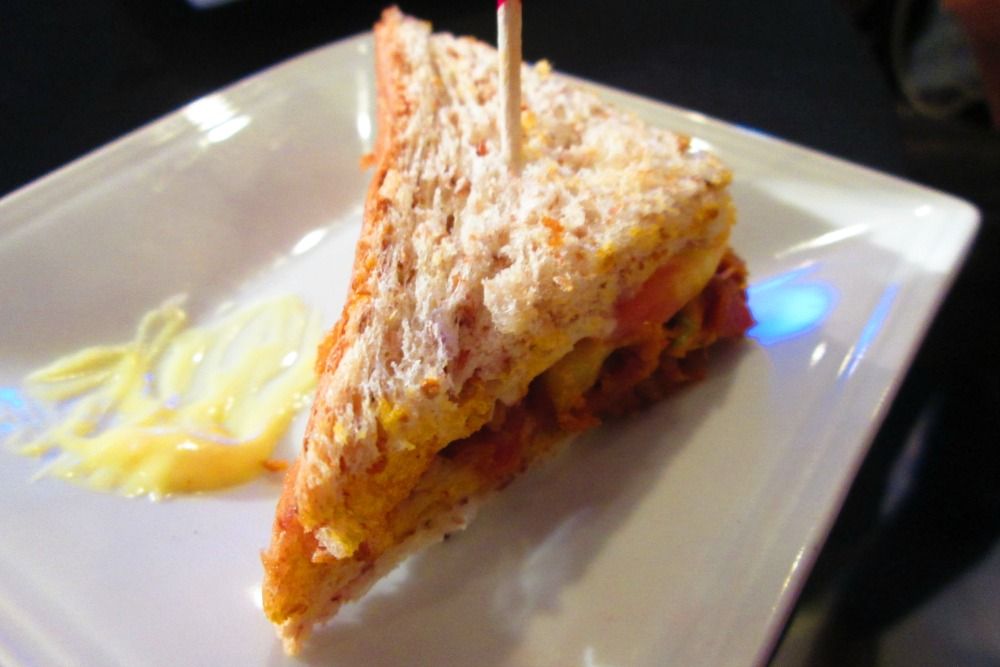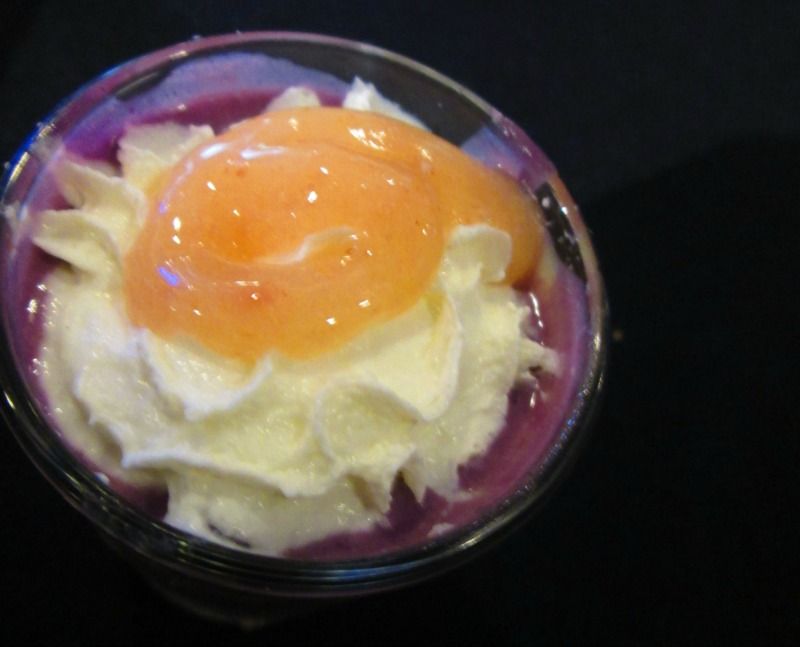 A couple of treats that stood out for me were the Chicken Inasal sandwich and the Mangosteen Mousse. The sandwich's chicken filling was flavorful - a right mix of sweet and savory. It's a filling meal that is not much packed with calories. The Mangosteen Mousse, on the other hand, was super creamy; but its creaminess did not overpower the sweet-sour taste of the fruit. I think I tasted mango in this dessert too (the syrup on top); all in all, it was lovely.

Soon, I'd like to try more of The Hub's interesting dishes on a regular day. I'm quite intrigued at the promise of having various Philippine "festival food" right at the famous Luneta.

The Hub is also available for events and functions like corporate meetings, media launch, birthday celebrations and more.
keep in touch!