Between Lenses | Fresh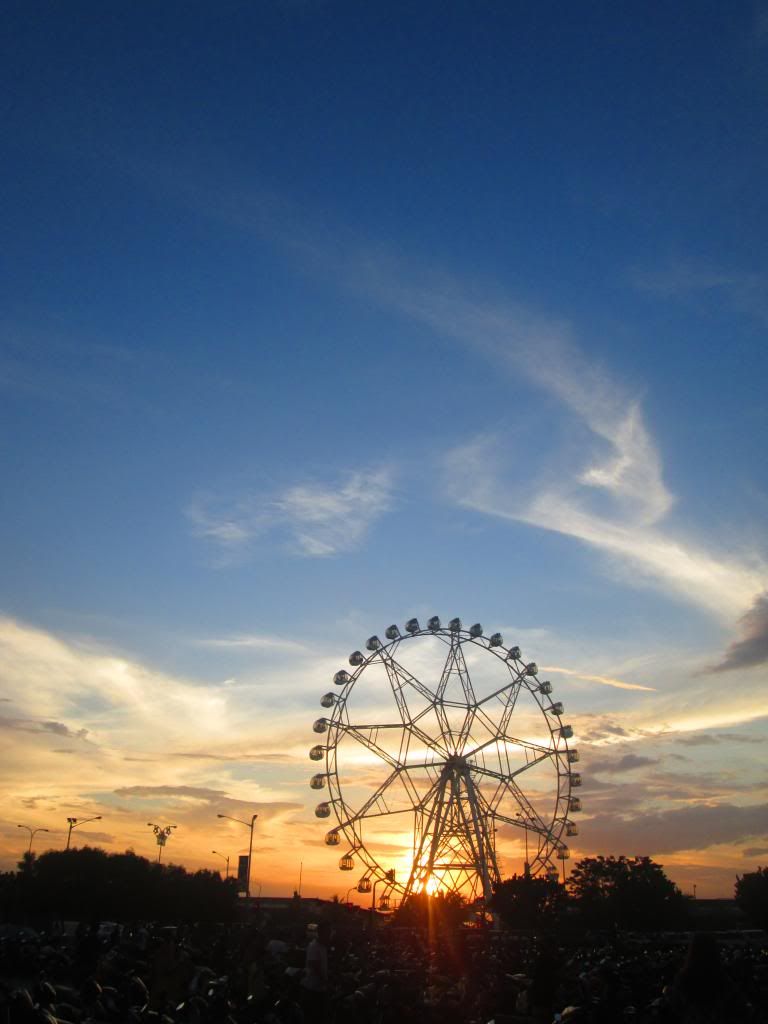 Now's a time for another Between Lenses post. I missed last month's challenge, but
here
is what I came up with in January.
This month,
Latrina
and
Tara Victoria
decided on the theme "fresh".
For me, above is a photo of what comes to mind whenever I hear the word. There is a place near my apartment that I usually go to whenever I feel stuffy. It is a commercial area that houses a mall, a convention center and a sports arena/theater. Surrounding it is a vast space for walking, jogging and biking. It is also just a few meters away from Manila Bay. Along the bay area is a long stretch of concrete pavement lined up with various bars and restaurants and some amusement rides - the Ferris Wheel is my favorite, at least to look at.
It's really a buzzing and crowded place at night, but in the morning, right before sunrise until before noon, it is such a quiet area to exercise - walk, run, stretch, watch people doing aerobics (or maybe join them) and just inhale "relatively" fresh air. I love this place because it allows me to move freely. Whenever I need to clear my head, I go here.
How about you? What comes to mind when you hear the word, "fresh"? Link up your post and check out fellow bloggers' photos
here
.
connect with me here: