Silver+One | April Morning
Since I got back from my vacation in Davao (April 25th to May 5th), I haven't had the drive to post something here maybe because I was overwhelmed with thoughts of home, of family, and of friends. Going back to that familiar place where I grew up made me re-connect not only with my family but with the dream/s I have for us. It's like getting recharged and re-energized, knowing fully well what I really want in life, in the most general sense. Anyway, let me continue writing and telling you about that morning I turned 26.
There is something about reaching the second half of your twenties that makes you start thinking about long-term goals and examining what you have done so far. This type of examination can be frustrating, but if you see the glass as always "half-full", the frustrations may pale in comparison to the many things you have to be thankful for and proud of.
I turned 26 in the morning of April 1st. I remember waking up very early, excited to see what the day holds. My phone registered three messages, one from my father and the other two from my brothers, Erick and Carlo. And beside me, in bed, were my mother and my younger sister. Apparently, the two of them were awake too and I was greeted with a "Happy Birthday!" and a hug. It is only now that I realize that the first people who were ever there with me, virtually and in reality, were family. They are the only constant in my life; the people that will never change. The people who know me from birth. With them alone, I am already greatly blessed.
It was still early, so I went back to sleep. While I was sleeping, my sister went out and looked for the nearest cake shop (so they could give me a special birthday breakfast). I was seriously surprised. Not that I wasn't expecting to get a cake (I even asked them to buy me one so I could make a wish at the strike of midnight, but I didn't see them getting any), I just didn't realize they could get me one at that early.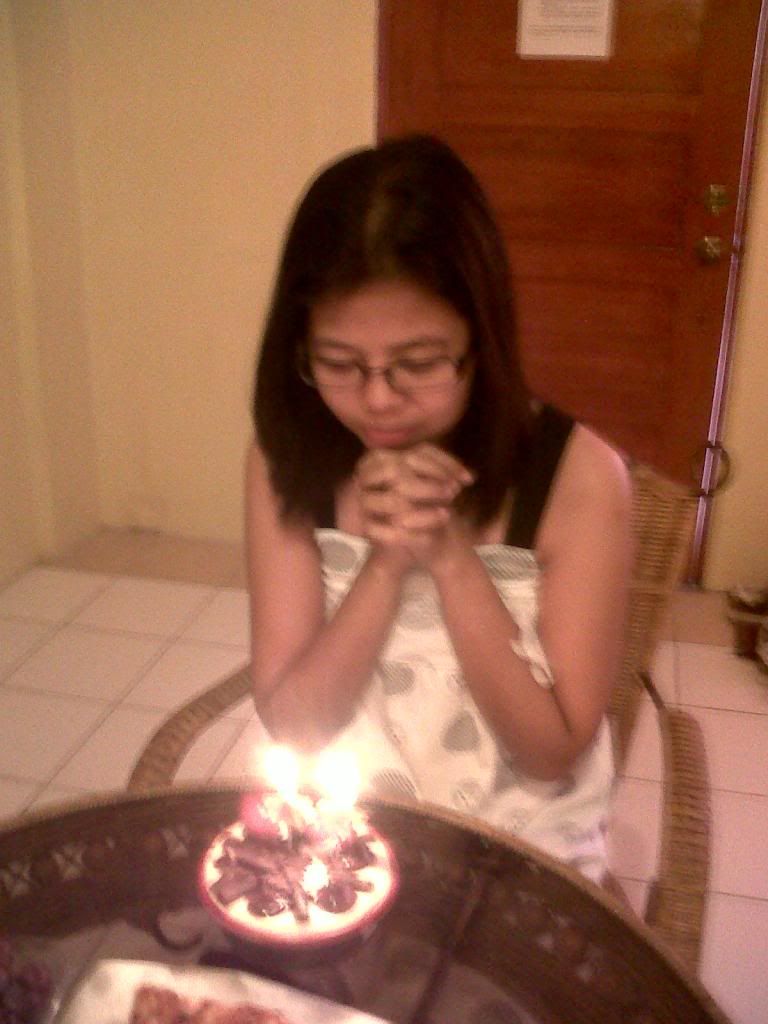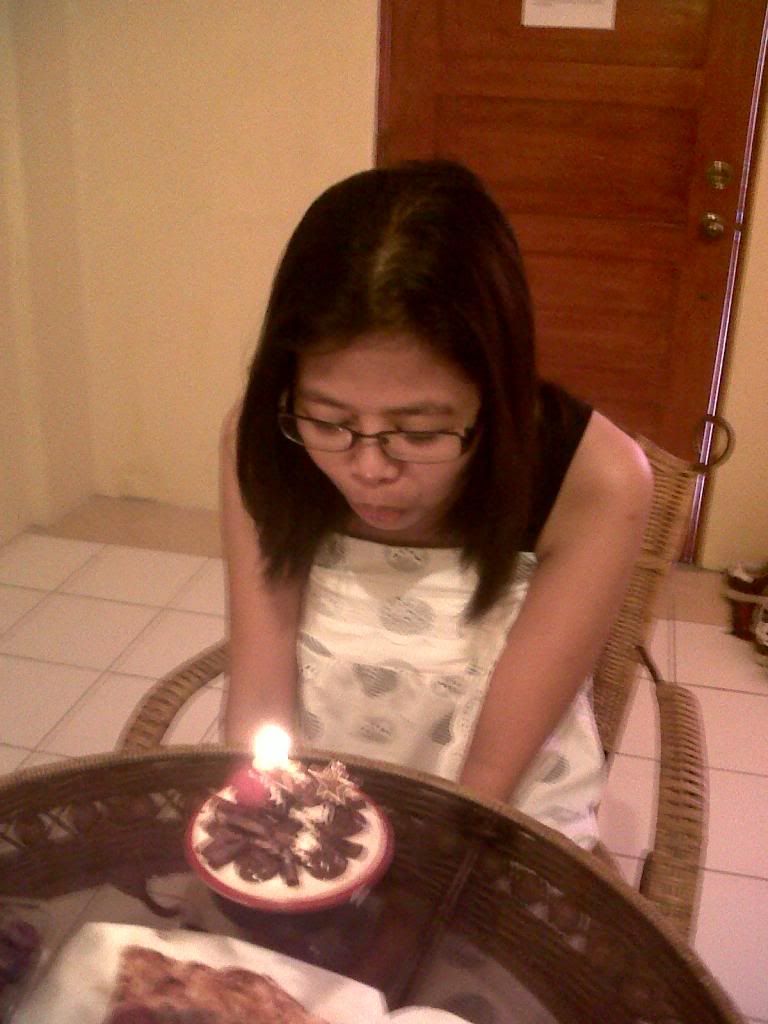 I remember wishing for happiness. And good health. My mind didn't have time to be more specific but my heart knew that I am and would be the happiest person when the people I love are happy, too. I want to be happy, in the ways that I have always dreamed of; and in the ways that God would surprise me with. I blew the candles and it was the happiest birthday morning, by far. My morning was even made more wonderful when, after a few minutes, Mamang and my sister brought a bouquet of flowers after an errand. I truly felt special, knowing and feeling that I am loved.
My life is not perfect and there are days when I wonder why things don't come easy for me. Whenever I want something, I really have to work so hard for it. Challenges come very often, sometimes, every single day. I've been crushed, I've been down, I have failed countless of times. I have prayers still left unanswered. But these are all spices of life, cliche it may be. I am who I am because of what I have gone through. I am who I am because of the love and support of my family... because of the kindness and sincerity of friends... because of the mercy and grace of the One who created me.
I may not have everything, but I know that I will always have something to hold on to, someone to lean on, somebody to love.
I am grateful to everyone who continues to make my life so meaningful. Until the next April morning.
Related post:
Silver+One: An Hour at Caleruega
connect with me here: