Korea Chronicles | Meeting a Friend in Samcheongdong
/ Day 1 /
On my very first day in Seoul, straight from the
guesthouse
, I went to Anguk Station (Seoul Metro Line 3) to meet my friend, Jane. She would tour me around Samcheongdong. I had to purchase T-Money as it is the most convenient way to access public transportation (plus, it comes with a 100-won discount for each fare). Jane and I were supposed to meet at 11, but I was more than an hour late. First, I had to walk from the guesthouse to Hongdae station and second, I had a bit of trouble getting
T-Money
. I used the ticket vending machine and paid 5000 won for it ($5), thinking that the amount was consumable. I later found out that I needed to charge it first before I can use it. So I had to look for a convenience store and charge it with another $5. I used Kakaotalk to communicate with friends in Korea, the problem was, although wi-fi could be accessed almost everywhere in Seoul only a few of them were free for public use. And just when I badly needed one, I couldn't freakin' connect. For more than an hour, Jane didn't know where I was exactly and I had no idea where she was waiting for me in Anguk. I had to go to a cafe and buy the cheapest drink I could find to get a wi-fi password (they print it in the receipt). A few minutes past 12, we met at Cafe Pascucci. We were both relieved to finally see each other again after nine years.
We walked out of the cafe, too happy, and explored the streets of Samcheongdong on that hot summer day ( it was one of the hottest day in Seoul, at 33 degrees Celsius, since Summer has started. What a way to welcome me! :( :D ). Anyway, Samcheongdong was lined with various small shops and cafes, not to mention unique and very cute ones. That day, we were also able to see artists' free markets where various accessories and handicrafts were sold.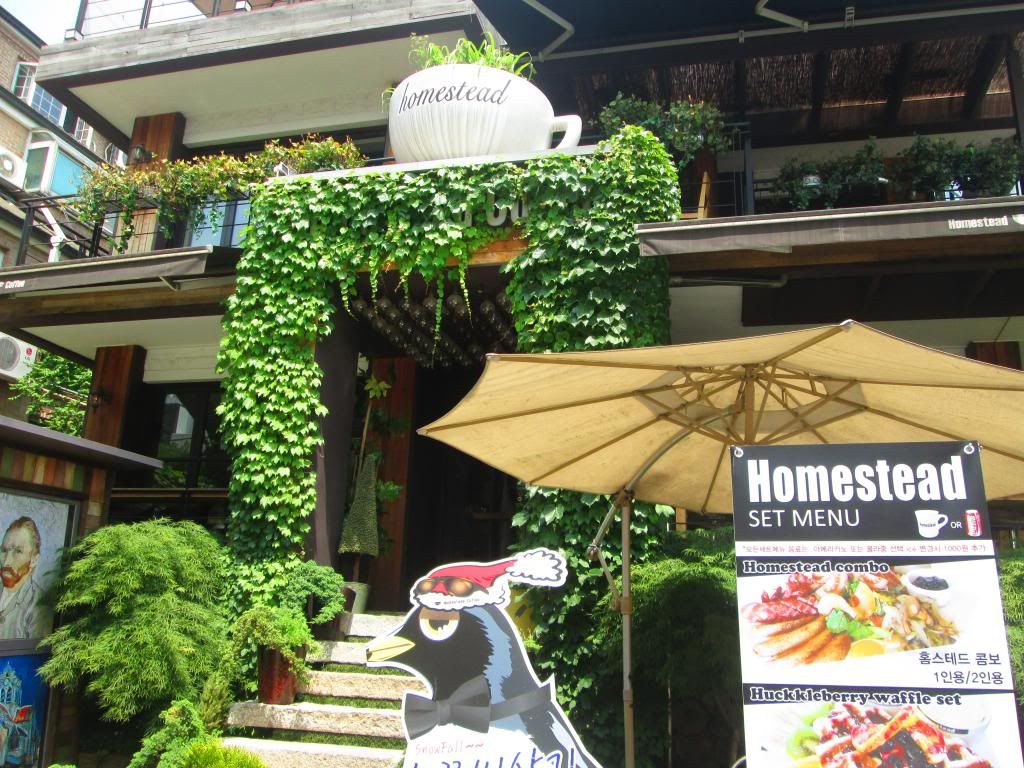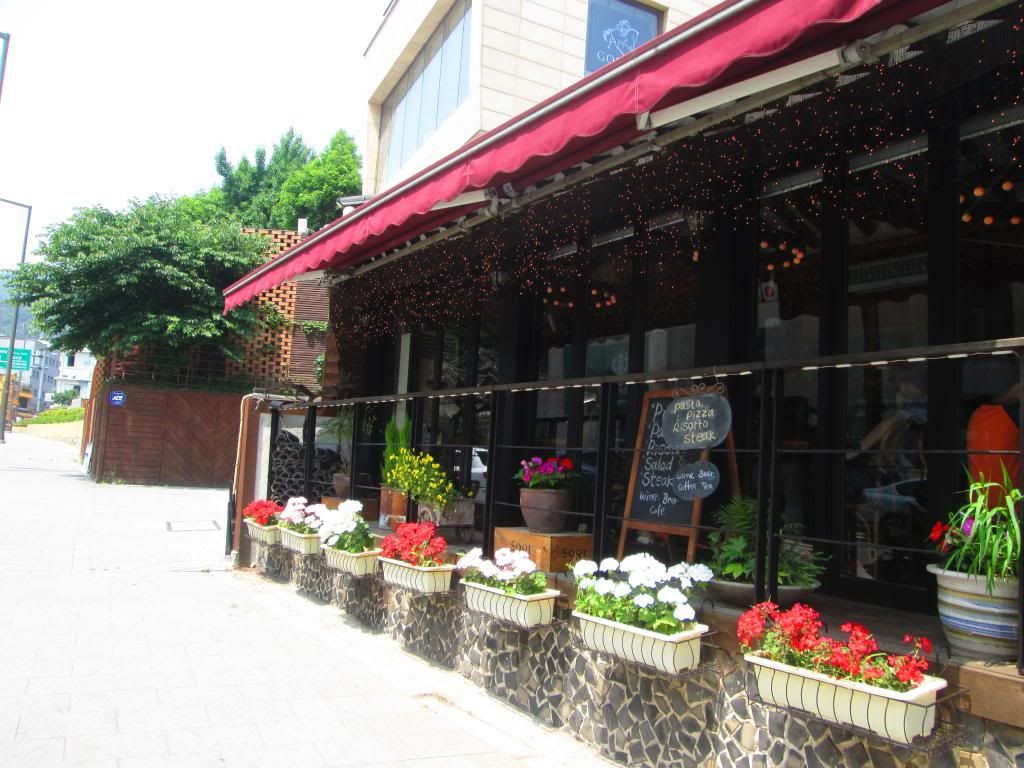 After walking a bit, we agreed it was time for lunch. We went to a small Korean restaurant in the area (I forgot the name) frequented by Jane and we had Bulgogi and Carbonara Tteoppokki (rice cake in carbonara sauce topped with mozzarella cheese) for lunch.The latter was the yummiest Tteoppokki I've ever tasted and was instantly my favorite.
After lunch, we set out to Bukchon Hanok Village - probably the most famous among all of Korea's traditional villages. It is a residential area and has been seen in various K-Dramas like
Personal Taste
starring Lee Min Ho and Son Ye Jin. We had to hike to go to Bukchon. There were stairs, yes but the climb could be quiet exhausting for someone who's expecting just a leisurely walk. :) It was windy on top though; such a lovely break from the heat.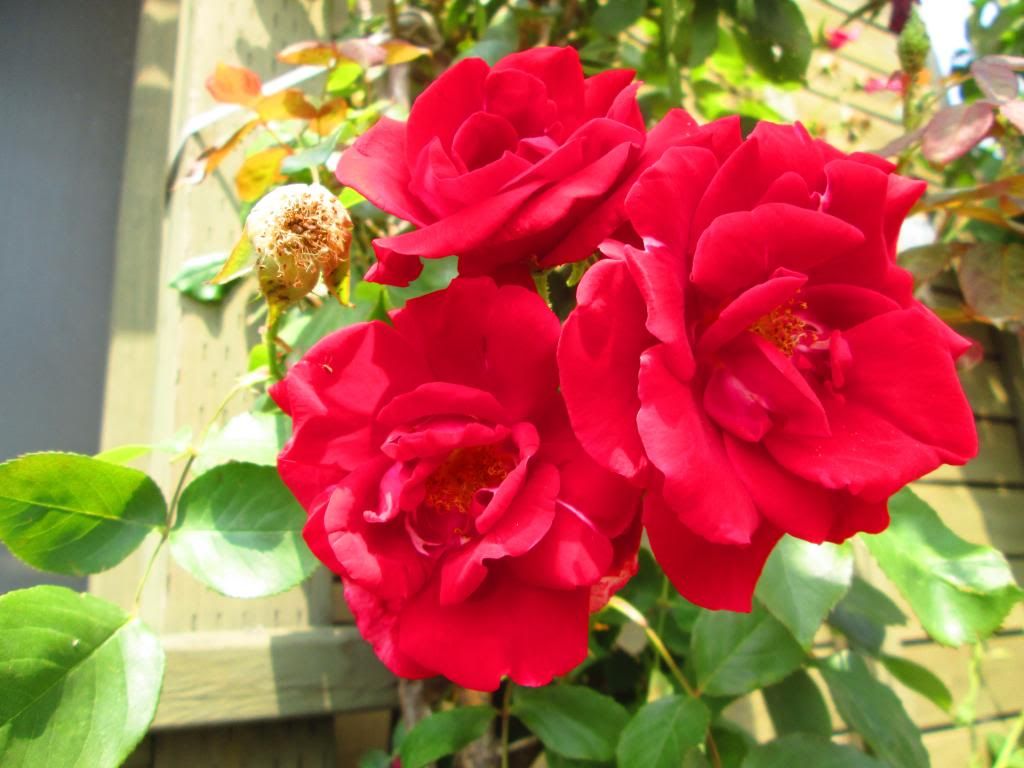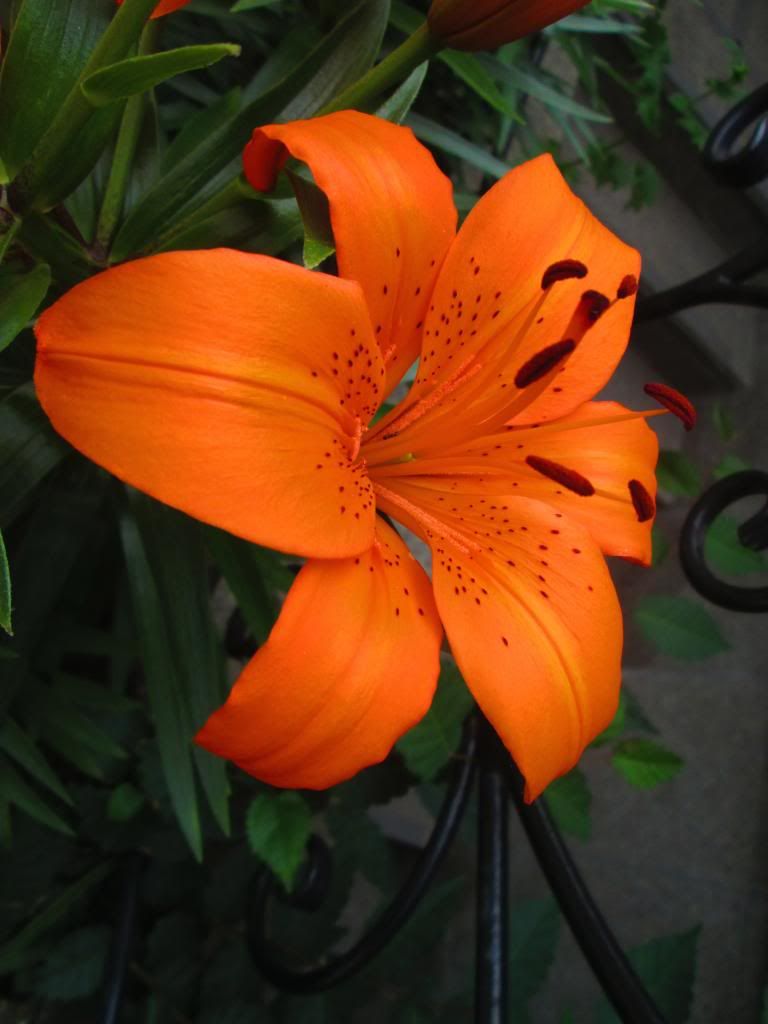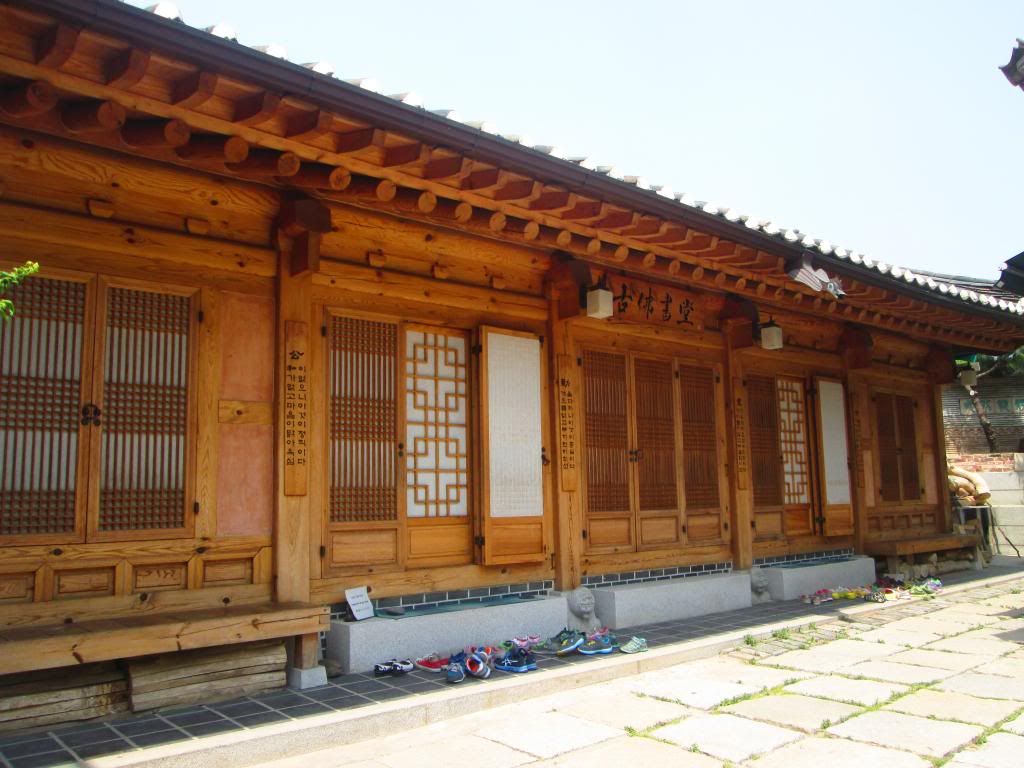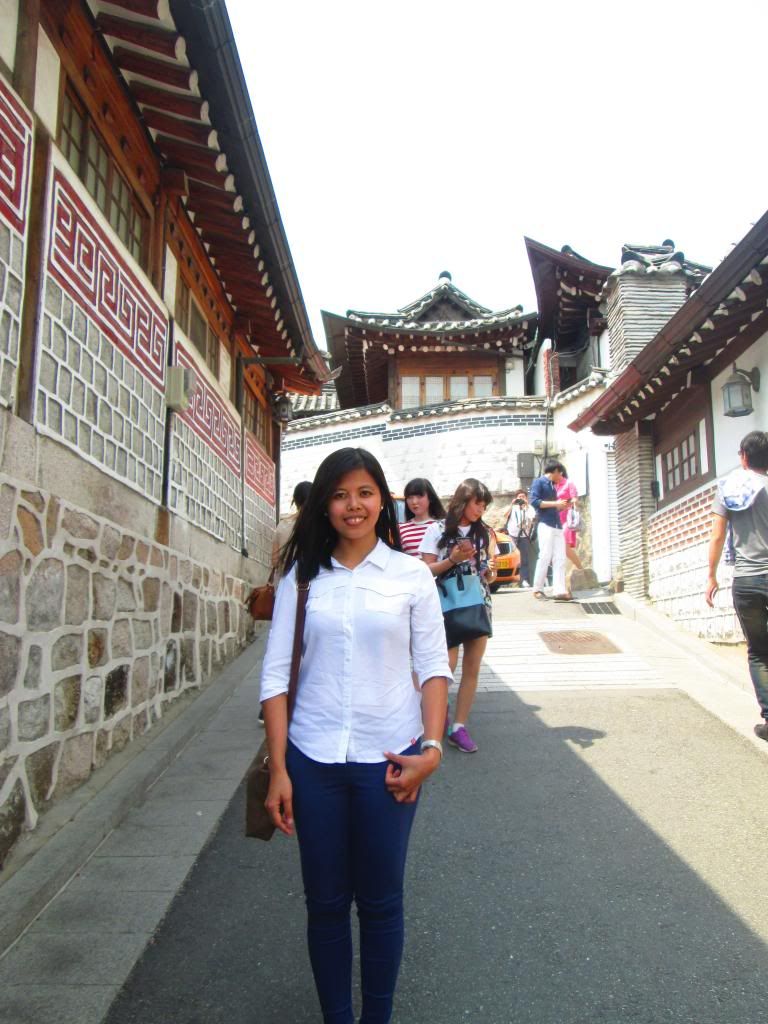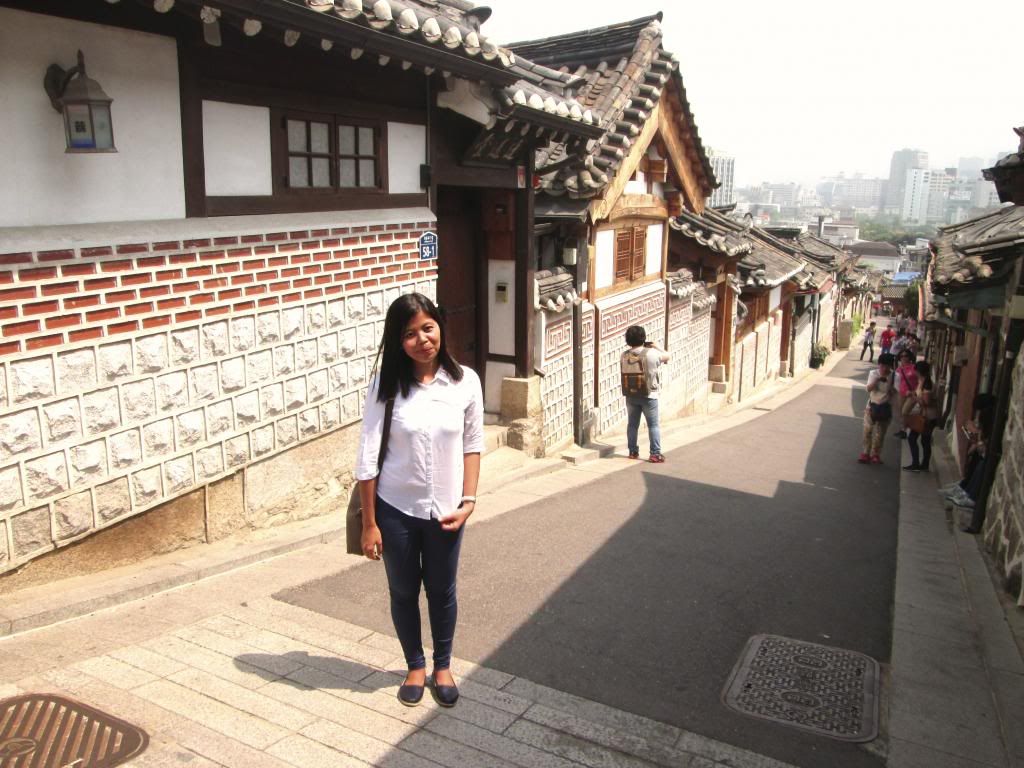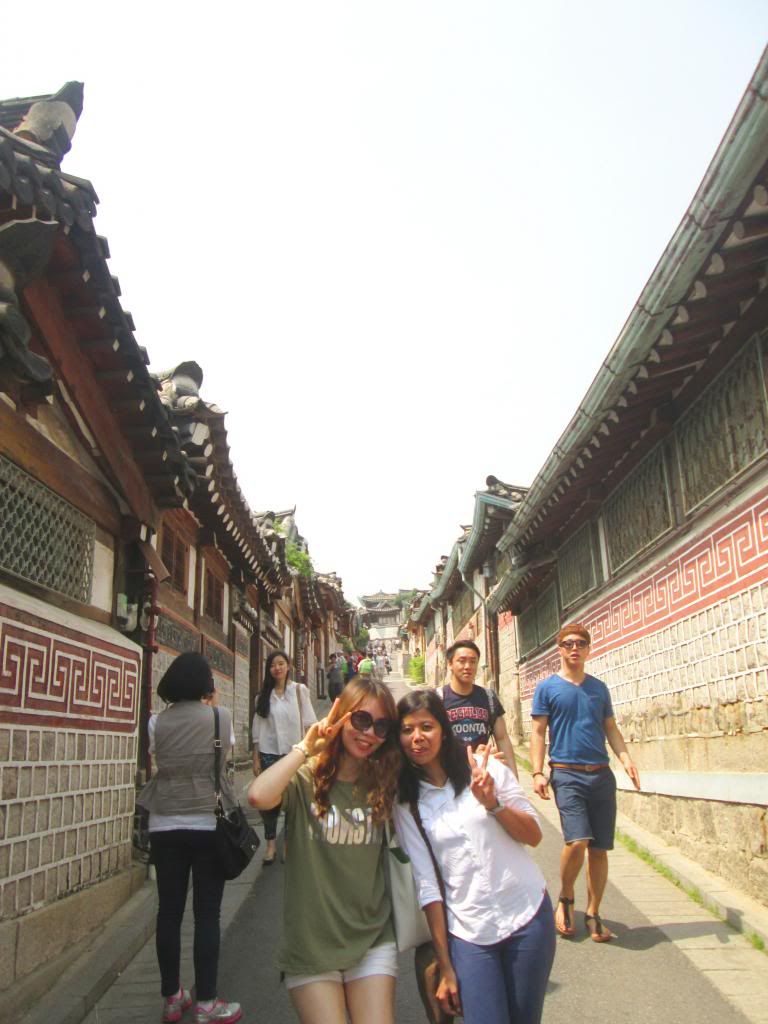 We walked around Bukchon until almost 3pm. I really had so much fun though the heat was giving me goosebumps. Jane had to be at the Homecoming Day of her orchestra at Soongsil University by 4 pm. I tagged along. :)
Details later.
First part of Day 1,
here
.
connect with me here