Korea Chronicles | Seokchon Lake
/ Day 4 /
Here's a continuation of my spontaneous city tour in Seoul on Day 4. After I finished looking around and taking photos in
Bongeunsa
, I had no idea where to go next. I had to ask the lovely ladies in the information booth for suggestions. I even met a fellow tourist who was also exploring Seoul on his own. He was alone because his family went to the dentist, he explained while flashing his perfect set of teeth. He kinda looked like
Micky Yoochun
. *wink* He showed me a mobile application that shows a list of tourist sights to go to based on your current location. Sadly, I had already gone to most of the places he recommended, he smiled and said, "Oh, you've been everywhere!".
The day before, I lost the only pair of shoes I brought with me to Korea. I have really ugly feet so as much as it was quite comfortable to wear slippers, shoes were a must for me. I asked the ladies instead for the nearest shop that sells affordable shoes. They said Jamsil Underground Shopping Centre had great deals and was easily accessible. After having my tattered map taped, taking a photo of them, and saying goodbye, I left
Bongeunsa
with such a happy heart and headed to Jamsil station. There, it took hours before I was able to find a nice pair of shoes that was right for my budget. Where to go next? The ever reliable subway bulletin lists Seokchon Lake. I was pretty lucky.

Seokchon Lake was easy to find. It was right next to a major highway and from there I could see Lotte World.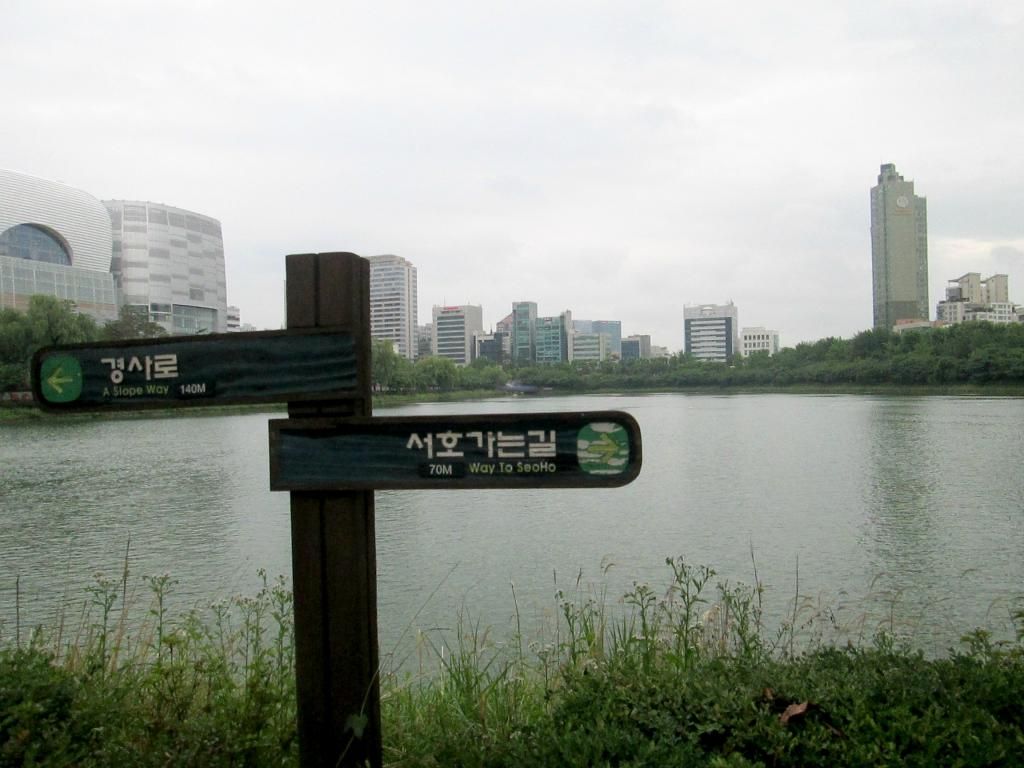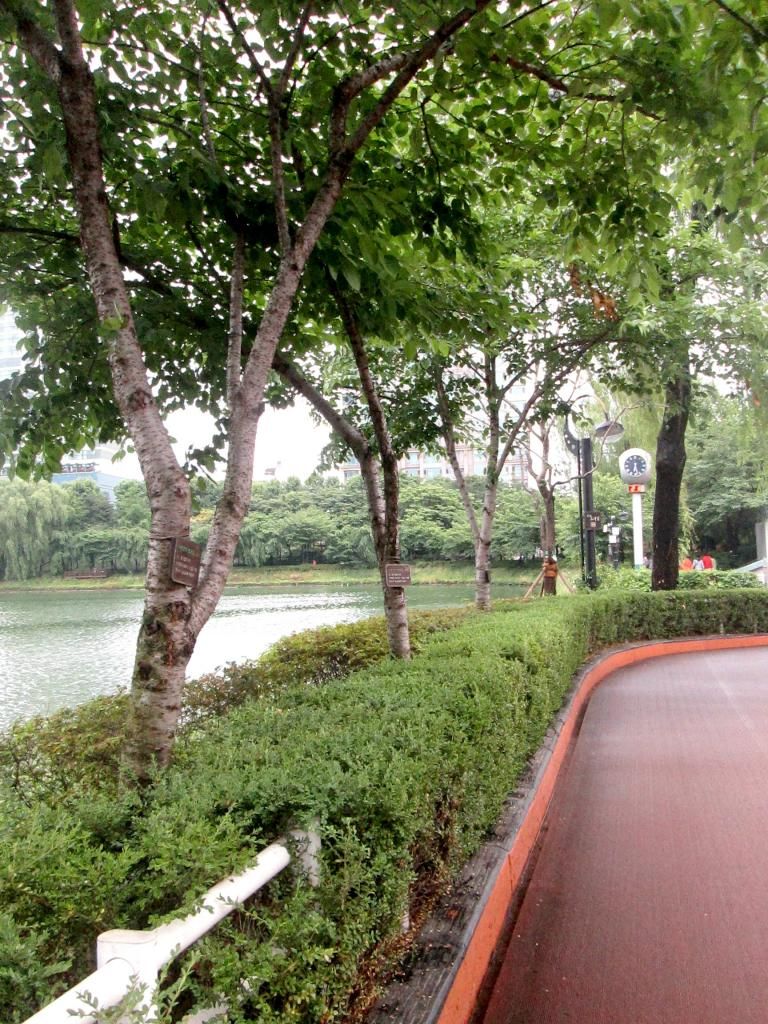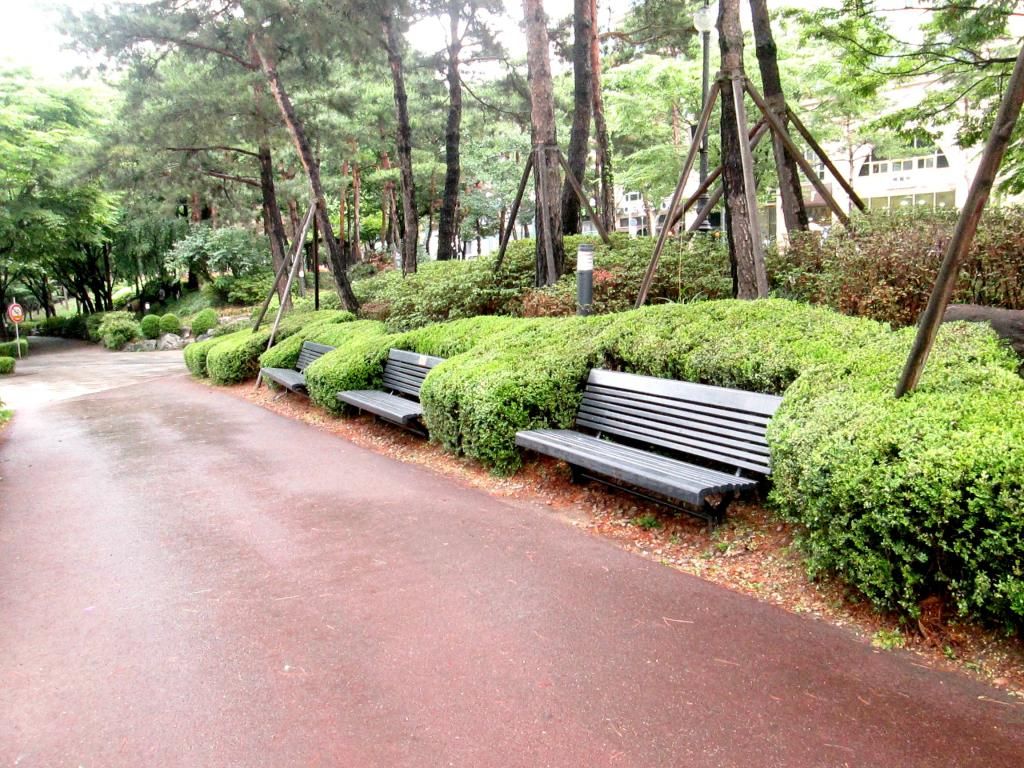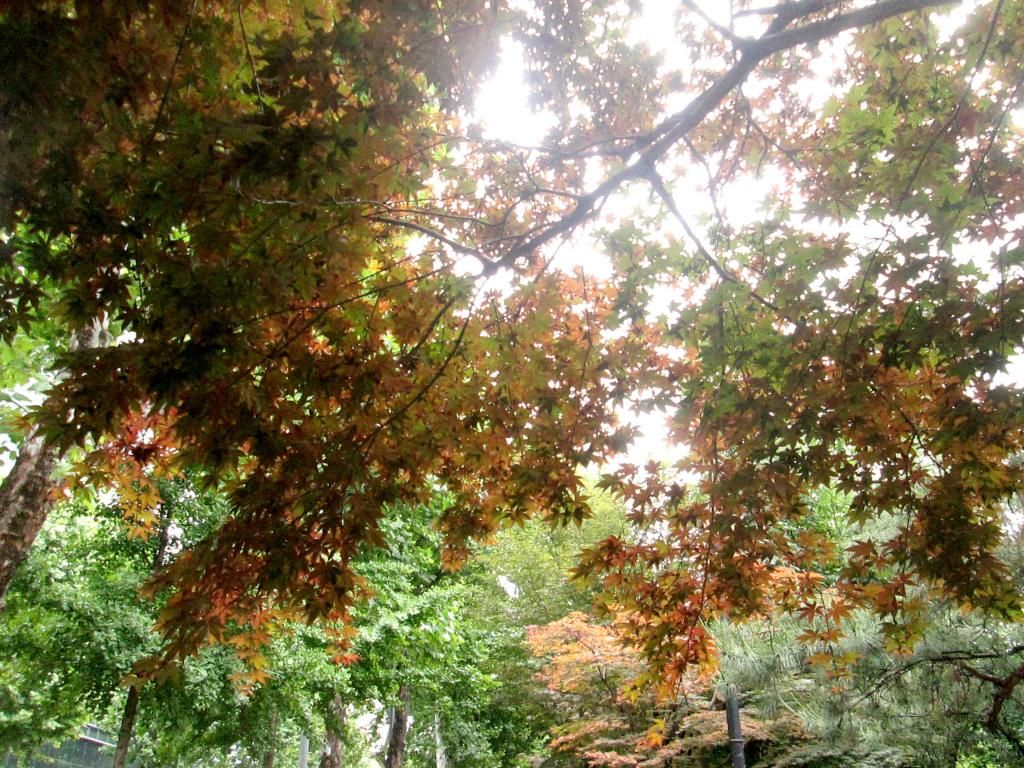 Seokchon Lake is divided into East and West Lake. The West Lake runs through Lotte World, I think, I have a photo of it. I went to the East Lake this time. I was there at 6:30 in the evening, but the sun was still up! I love late sunsets because it gives you ample time to explore the city. It was cold too, at 22 degrees Celsius. There is a track around the lake for joggers, maybe even for bikers. I've seen a few people exercising that afternoon.
The Lake is even more beautiful in Spring. Click
here
, and see how cherry blossoms make the Lake prettier. I surely have to go back there in Spring or in Fall.
Seokchon Lake In Photos:
1/ The view of the lake from the sidewalk.
2/ Signs.
3/ Track.
4/ Time and Temperature 06.03.14
5/ Weeping Willow and a Crane.
6/ Benches.
7/ Cottage.
8/ Outdoor Gym! Cool!
9/ Maple Leaves.
After walking around Seokchon, I thought of going straight to Olympic Park. But darn, I realized it was too far. Sometimes, though the signs say it's near you just gotta have to know your limits. And it was getting late. I had to go back home. Time to rest my tired feet.
Here ends my Day 4 in Seoul. :)
Read the posts I have written so far about my Korea adventure:
connect with me here