Korea Chronicles | Han River :: Banpo Bridge
/ Day 6 /
My Seoul itinerary was not a fixed one. The good thing about traveling solo is that you can always be flexible and yes, my sched was just like that - it could pretty much change any minute depending on the weather, the availability of my friends, or my ability to find the places I was looking for. But I had a few staples - places that I SHOULD see no matter what. And one of the "must-see" was Han River and Banpo Bridge. I was extremely lucky because I stayed somewhere in Jamwon-dong/Banpo area just a walking distance from Han River. That means I didn't have to hurry home when it was getting late and I had all the time to savor the view and just hang out with three of my former students.
After a jampacked day - morning walk in Seoul Forest, lunch in Myeongdong, tour around Namsangol Hanok Village and afternoon walk in Itaewon - I was still able to squeeze in a nap before heading to Han River Park at around 6pm.

Apparently, Koreans love to go here and have picnic. They bring with them finger-food like kimbap, soondae, and yes, the all too popular combo of chicken and beer. In fact, you'd see lots of delivery guys from various chicken and beer stores roaming around the area waiting for orders.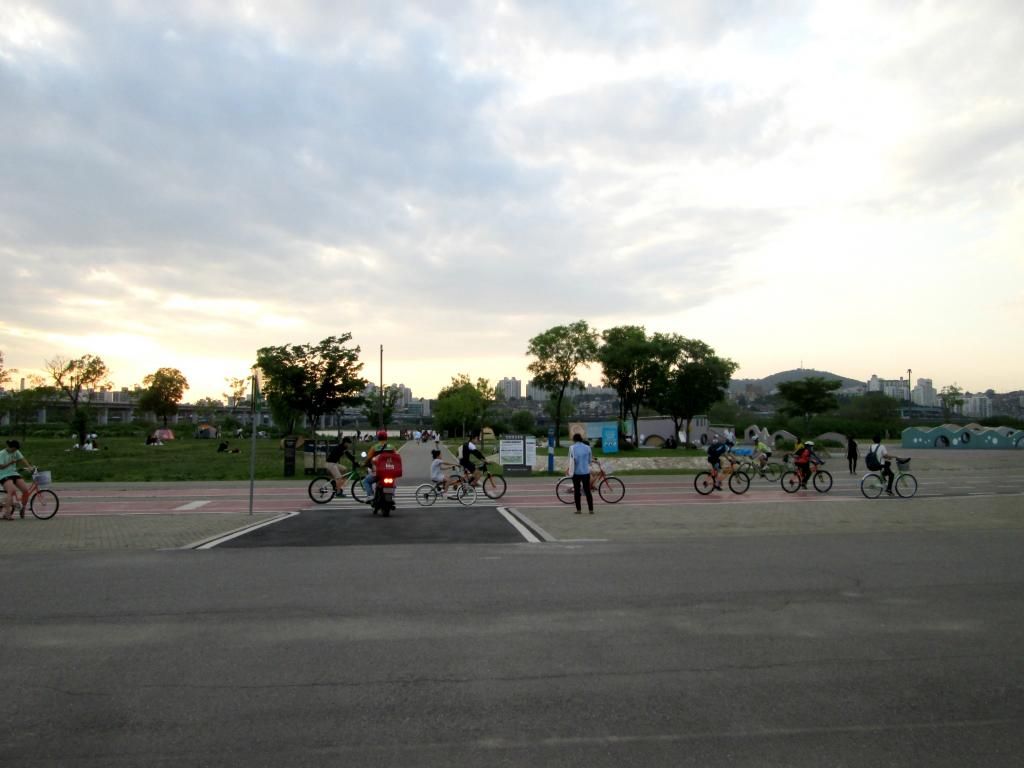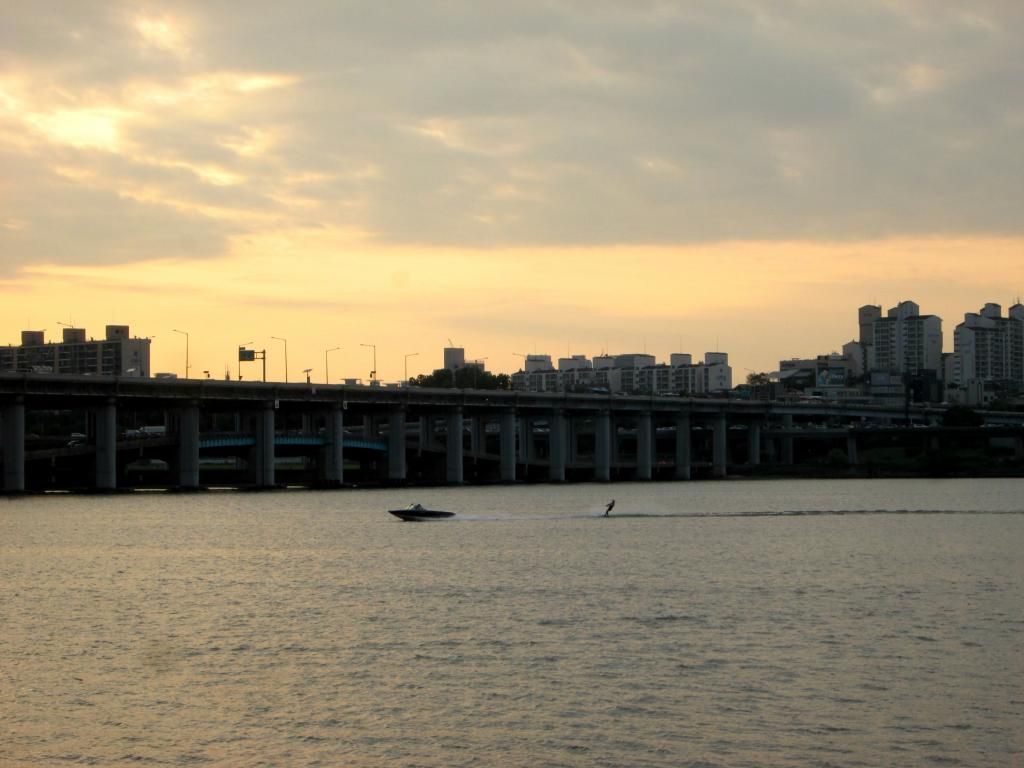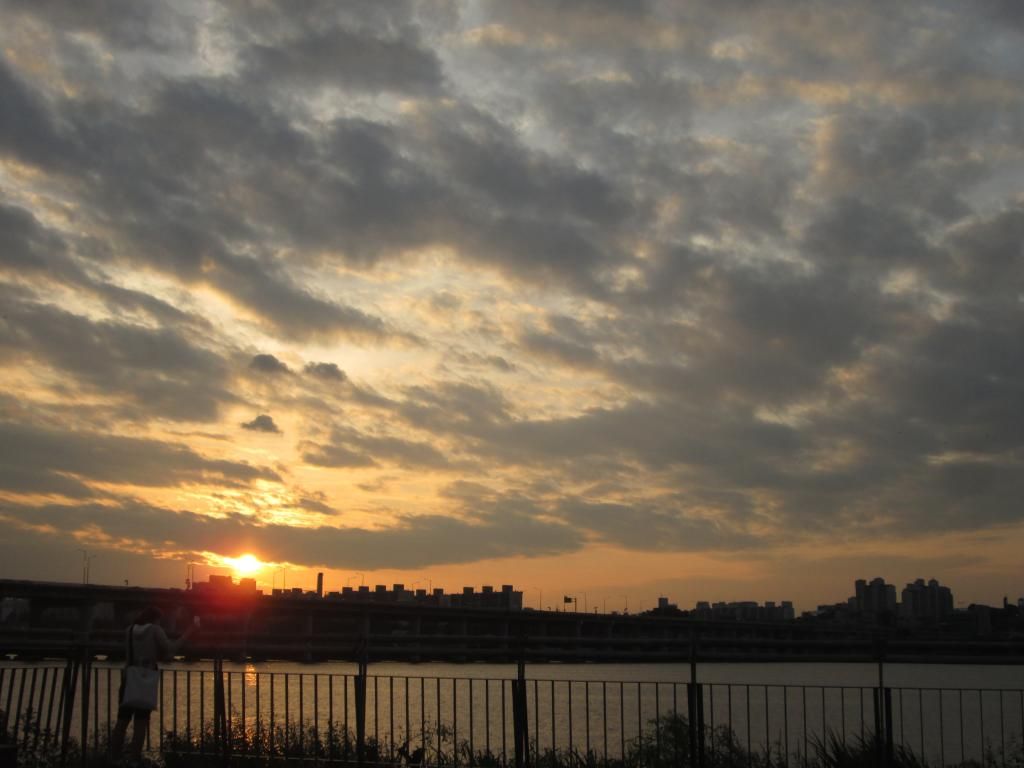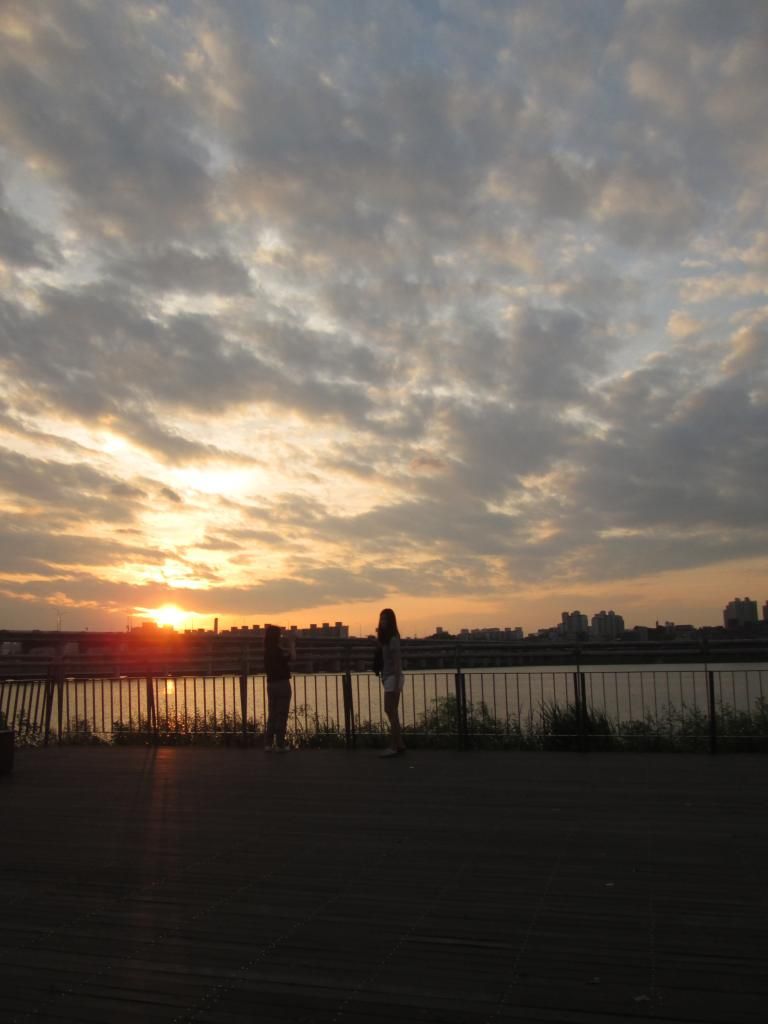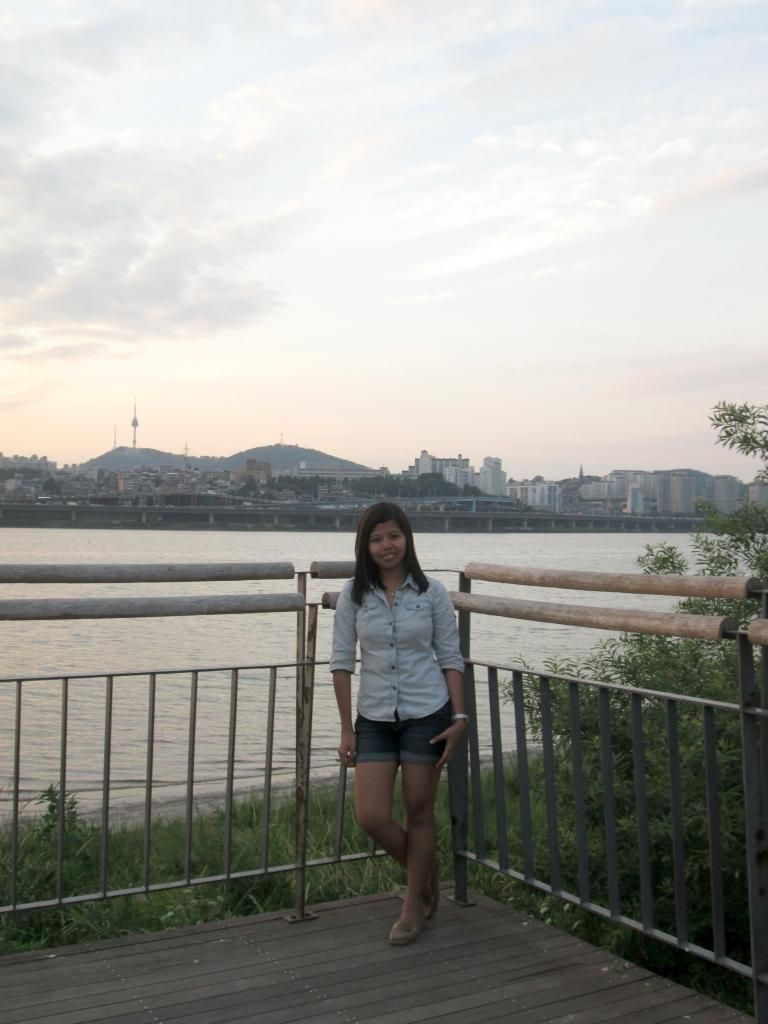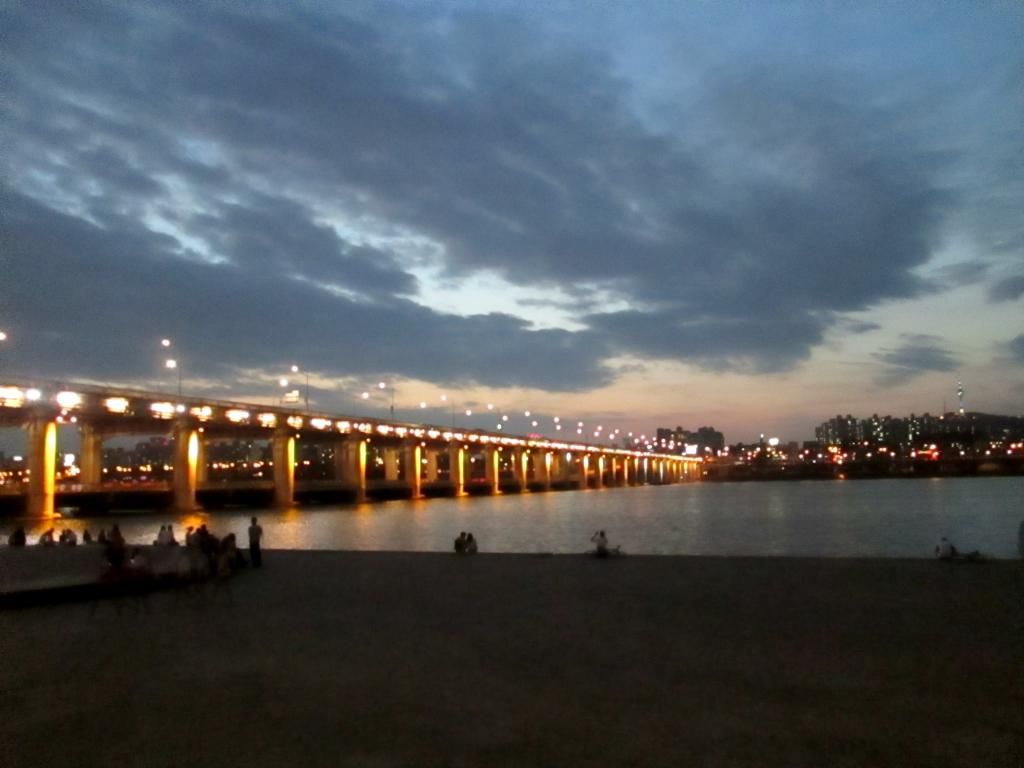 I was looking forward to seeing the Banpo Bridge water fountain light up like this:
Unfortunately, it was much too windy that night that the show had to be cancelled. I was truly heartbroken. After a few minutes, I figured I could watch some other time (on my next visit perhaps?) and I was back having a great time. While eating chicken sans beer, my students and I grabbed the opportunity to catch up. I realized how time has flown by so fast, two of my former students have just graduated from college, and the other one is headed to college, and it was kind of amazing how our topics have evolved from then school stuff to much more serious things in life like finding a suitable partner, dating, marriage, etc. We had a grand time sharing funny stories and laughing the night away.

And, oh, it was my last night in Seoul. Deep inside I was a bit emotional. So far, everything in my trip has been great. I was overwhelmed with the generosity of the people around me and I was much smitten by the beautiful sights I've seen thus far. Korea, Seoul to be exact, was too familiar, it really felt like home.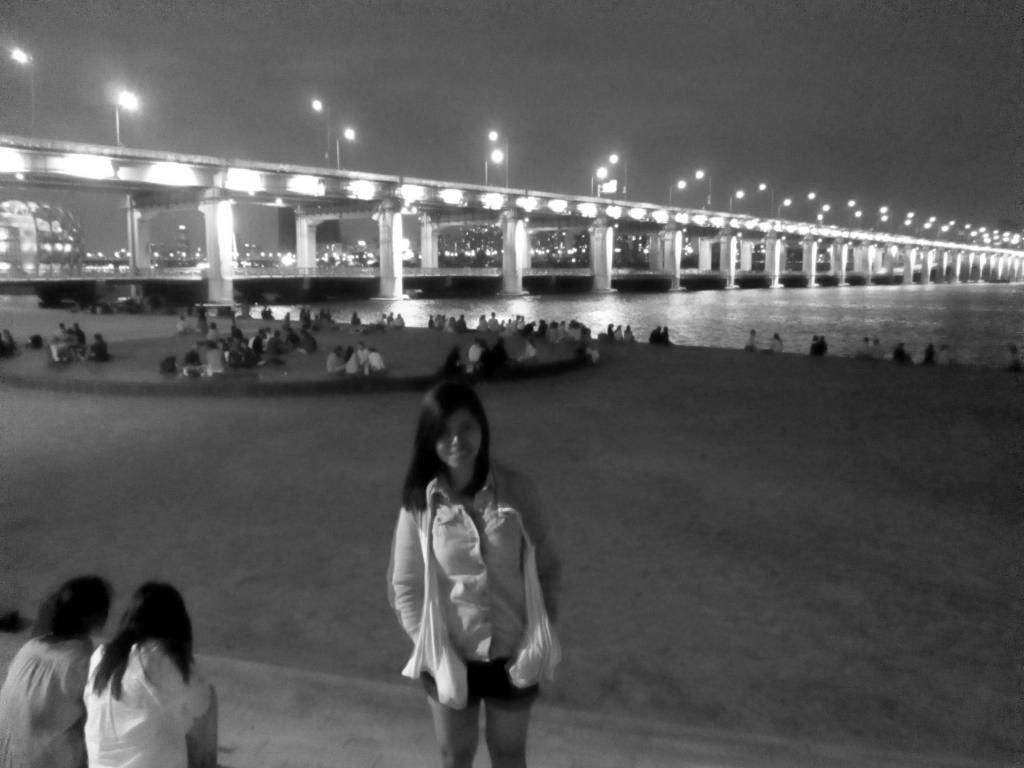 Stay tuned for Day 7!
Check out other posts in the Korea Chronicles!