Korea Chronicles | A Day in Bundang
/ Day 8 /
I am writing this to continue chronicling my summer adventure in Korea as well as to join in the Blogtember Challenge. This is my first post for the said challenge on it's 18th day which is about a tale of traveling, a city or country you've been to or a favorite vacation. Click here, if you'd like to participate!
After a day of hanging out in Jongno-gu, my stay in Seoul was wrapped up with an early dinner of Korean street food - teppeokki, soondae and twiguim - at an underground shopping mall in Banpo + patbingsu (Korean Halo-Halo) for dessert at Tom N Toms. At around 7pm, I was on my way to Bundang with C. My ten days in Korea was about to end and my 8th day was more of just chilling out with a family so dear to me. While the last two was crazy busy and crazy fun (more on that later!)
We got to the Yoos in less than an hour through the Shinbundang line (subway) and a short bus ride. What welcomed me is C's mom's warm smile and H's tight hug. Apparently, H didn't know I was coming until that very day. She felt so bad that we (I, R, K & C) got to go out together while she had to study so hard.
H & C (and their parents) are especially close to me because we lived together for almost a year a few years back when they were still here. Living with them is an entire story on its own but to keep this simple (and short), I have to say that that they were not just students to me then, they were like sisters. To see them again was something I had looked forward to for years. I was ecstatic to be in their home, it was a joy to hear them reminisce about their time in the Philippines. When H & C's father came, he joined in the chatter. The night turned out to be a lovely exchange of "what I miss most in the Philippines..." and "what I like most here in Korea..."
H & C's mom asked me whether I'd want to see other tourist spots in Seoul the next day. At that moment, I had nothing else in mind. I was settled at the fact that I left Seoul a few hours ago and that there is Bundang to explore. So, I decided to roam around Bundang the following day and C was generous enough to be my guide.
My stay in Bundang turned out to be more like a food trip. I was full the entire day. I consumed food that was good enough for a group of 3 to 4. Really, I was amazed at how much I could stuff my tummy with all those delicious meals.
Breakfast was at The Brown, a cozy French restaurant that serves brunch, pastries and bread any time of the day.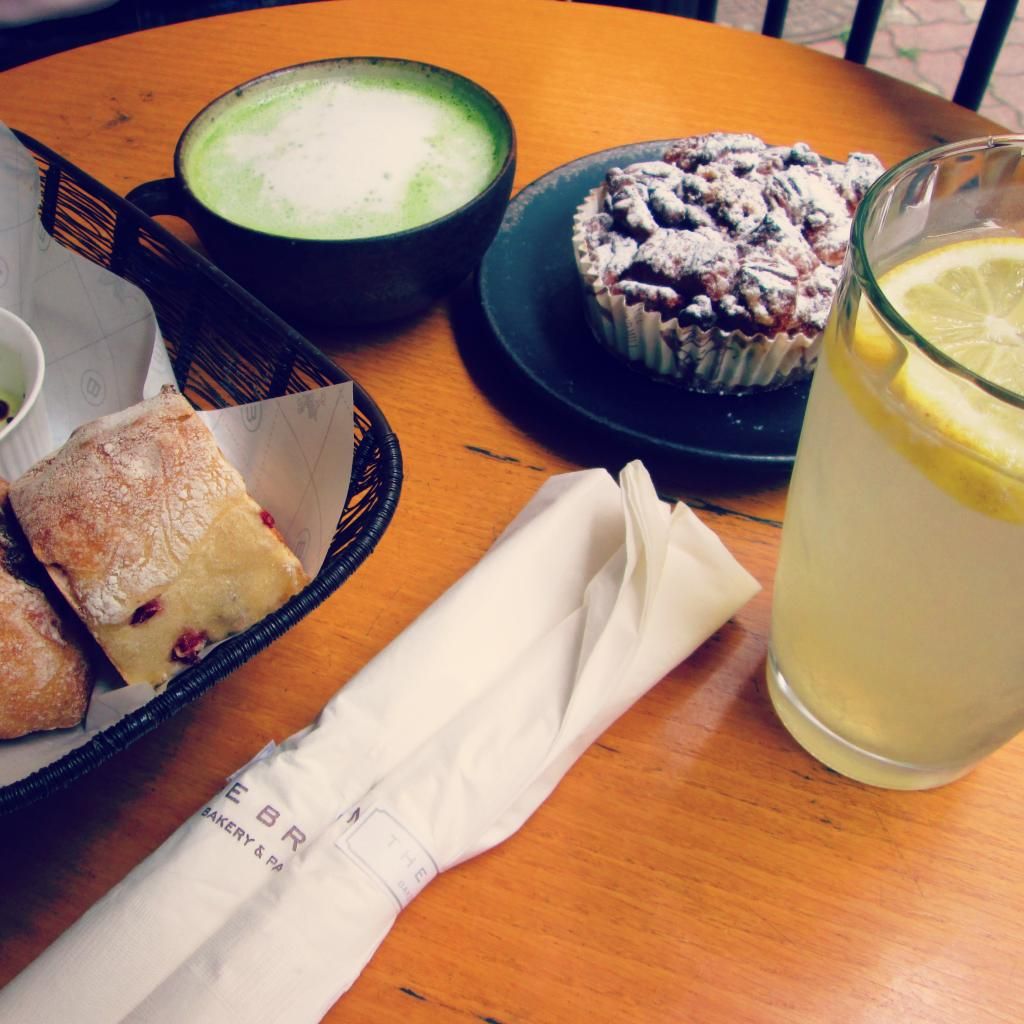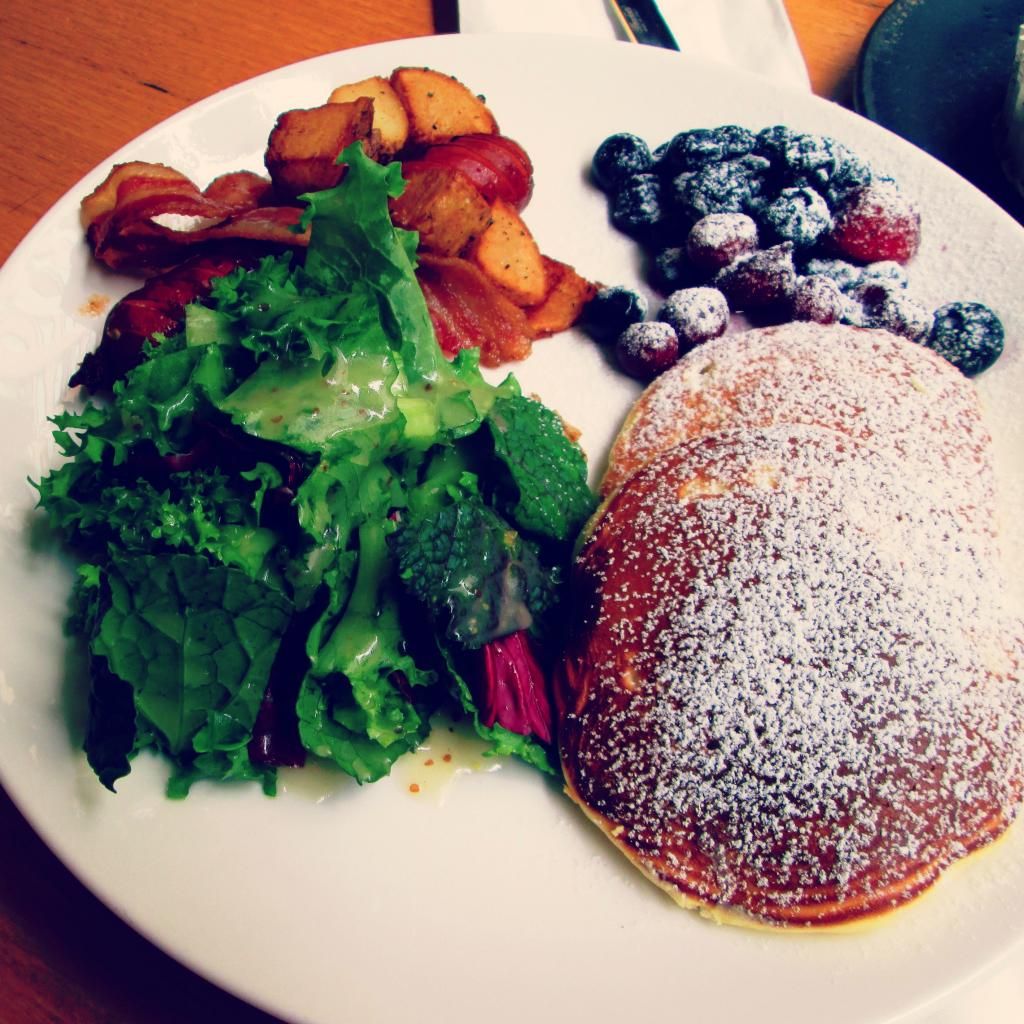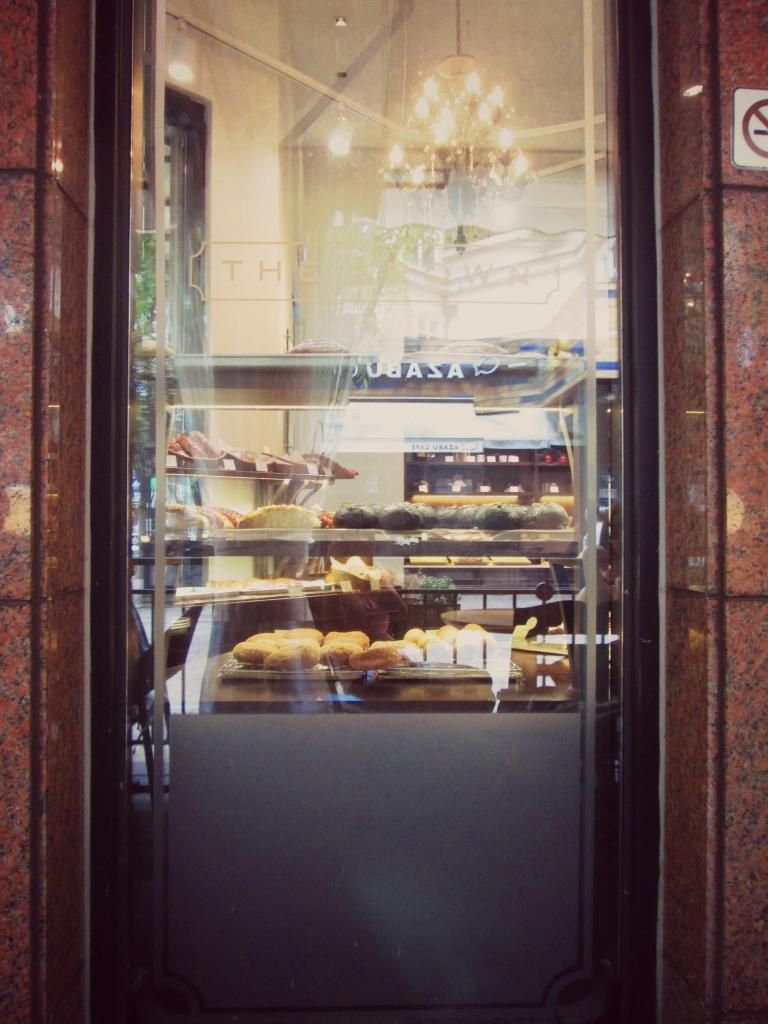 C and I took our time with our breakfast. We simply had to catch up on what went with each other's lives - we had four years to cover. We talked about school, future plans, life in Korea versus life in the Philippines, our favorite shows, etcetera etcetera.

Then we decided to visit her high school. We took a bus and walked for a bit. It was a quiet Saturday morning, so we just talked some more and readied ourselves for lunch! It was time to eat again. :)
C brought me to Crazydduk in Seohyun, where students love to hangout after school. There is a mall and a lot of other small shops around. Anyway, the night before, I mentioned how much I loved carbonara tteobbokki the first time I tried it. So, we had that for lunch except that it was stuffed with a lot more.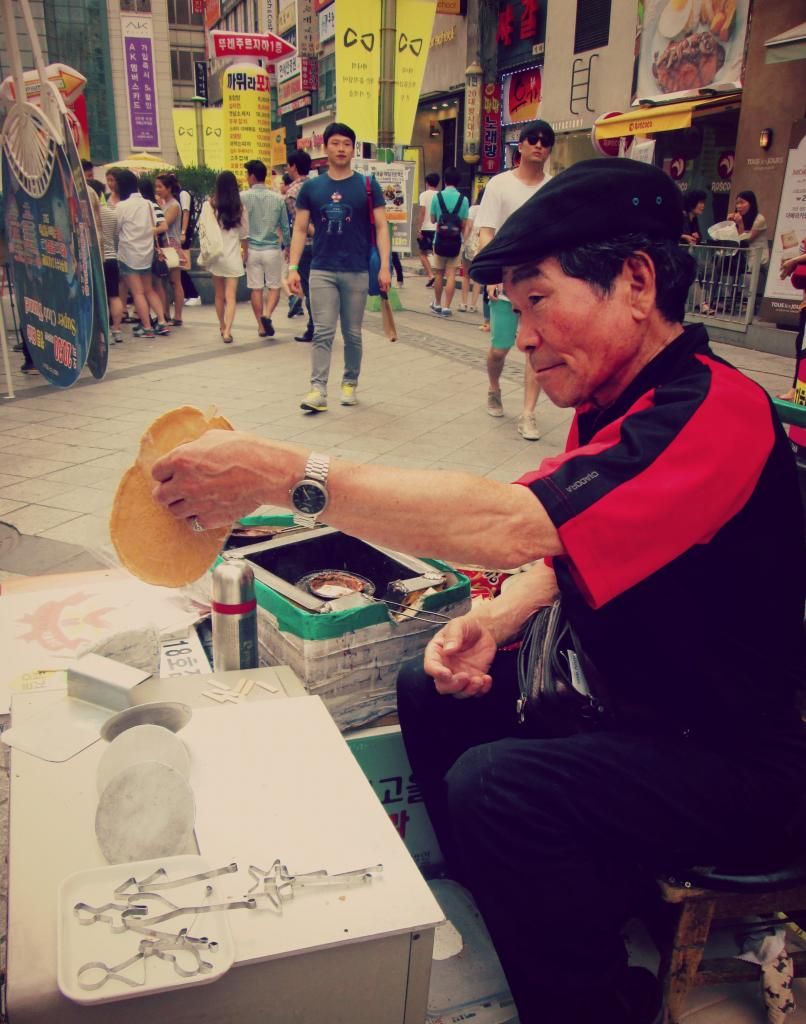 We walked some more around Seohyun after lunch. We had to, because we were too full and we wanted to check out the stores selling trinkets. I already bought souvenirs from Insadong so shopping wasn't on my to-do list anymore but I did purchase a nail polish in plum from Skin Food. We then decided to go back home and rest for a while before dinner, but I caught sight of this man selling Dalgona, the candy I was looking for in all of Seoul (well, not in all of Seoul, some parts of it haha) only to find it in Bundang. Dalgona is an old-fashioned sugar candy, or street lollipop, that tastes like pressed (paper-thin) cotton candy. A certain shape is pressed in the center of it, and I chose a heart, coz it looks more romantic that way. The couple who bought before us was actually able to perfectly cut the heart out of their candy so the candy guy gave them a piece of bread for free.
We got home a little bit after 5. At first I thought I could take a nap but I was wrong. I ate some melons, and immediately prepared for dinner with C's parents and her sister, H. I told you, it was really a food trip.
Dinner was at this modern Korean-Italian fusion restaurant in Seohyun. C's Dad thought the food there is exactly my type. And he was right, I'd been craving for pizza for days. Once again, I had proven that the mind has a powerful, almost creepy, way of making thoughts come to life! Anyway, dinner was superb and I had such a great time with the Yoo family. I couldn't believe how blessed I was to be with them once again.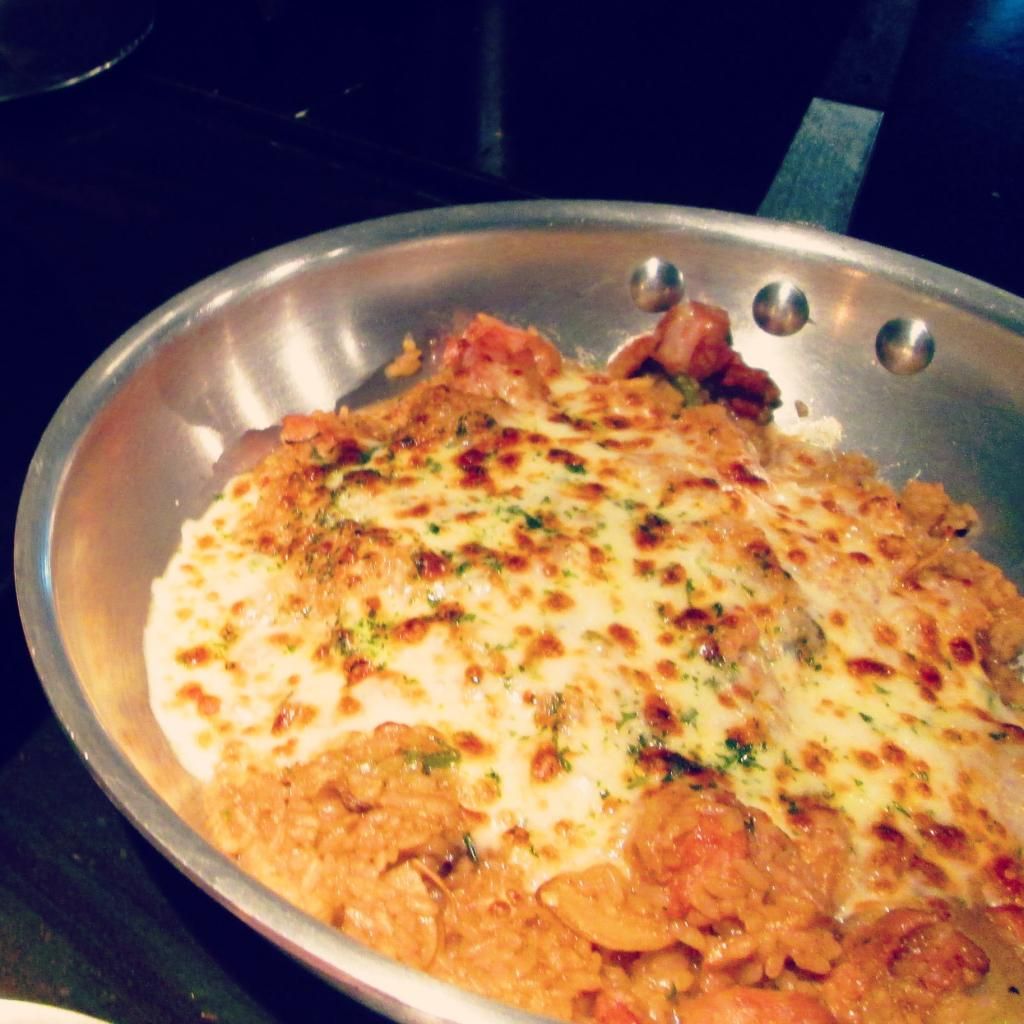 Also, I am having a giveaway!! Click
here
to join.
An Enye Blogger Theme is up for grabs.
connect with me here