Korea Chronicles | Busan II
/ Day 9 /
Some of the things I looked forward to witnessing in Korea are the festivities. I was truly rooting for the spring festivals happening all over the country. I imagined how great it would be to
pick strawberries
or apples in some orchard in the countryside, be mesmerized by Cherry Blossoms in
Yeouido
, sip green tea while looking at this gorgeous view of the
field
, or feed animals at
Anseong
. Months before my scheduled trip, I went crazy researching for the must-see places and festivities. To my dismay, most of the spring festivals would have been over by the time I fly to Seoul. Most of them were over by Mid-April. But then, I read somewhere that the Haeundae Sand Festival takes place in early June. I got lucky because it coincided with my trip to Busan.
Not only did I walk along the shores of Haeundae I also got pretty amused at the amazing sand arts on display.
Enjoy the photos!
The Haeundae Sand Festival is a yearly event that showcases sand sculptures made by artists from all over the world. The intricacy of each piece is superb. I really had such great time going from one display to another, taking photos and just breathing in the awesomeness surrounding me.
We were at the beach at around 6 in the evening, and it was chilly (the reason I was covered up). I simply couldn't afford to let go of my jacket in that temperature. I just had to enjoy the moment, the cool sea air, although I was really hoping for a more sunny stroll in Haeundae. Again, it was a quick visit, about an hour and a half, but my friend and I managed to sit on the sand, talk about life, take selfies and watch as people walk by.
After one last look at Haeundae, we stood up and both agreed that it was time for dinner. We had samgyupsal and (was it) baked kimchi rice (?). I don't remember anymore, but I do know that I was extremely full that evening. Then we walked to a Jimjjilbang near the area that has a good view of Haeundae. We stayed there until 11. To cap off the night, we went to Gwangalli Beach and had a nice Red Bean Slush with the beautiful Gwangan Bridge in front of us.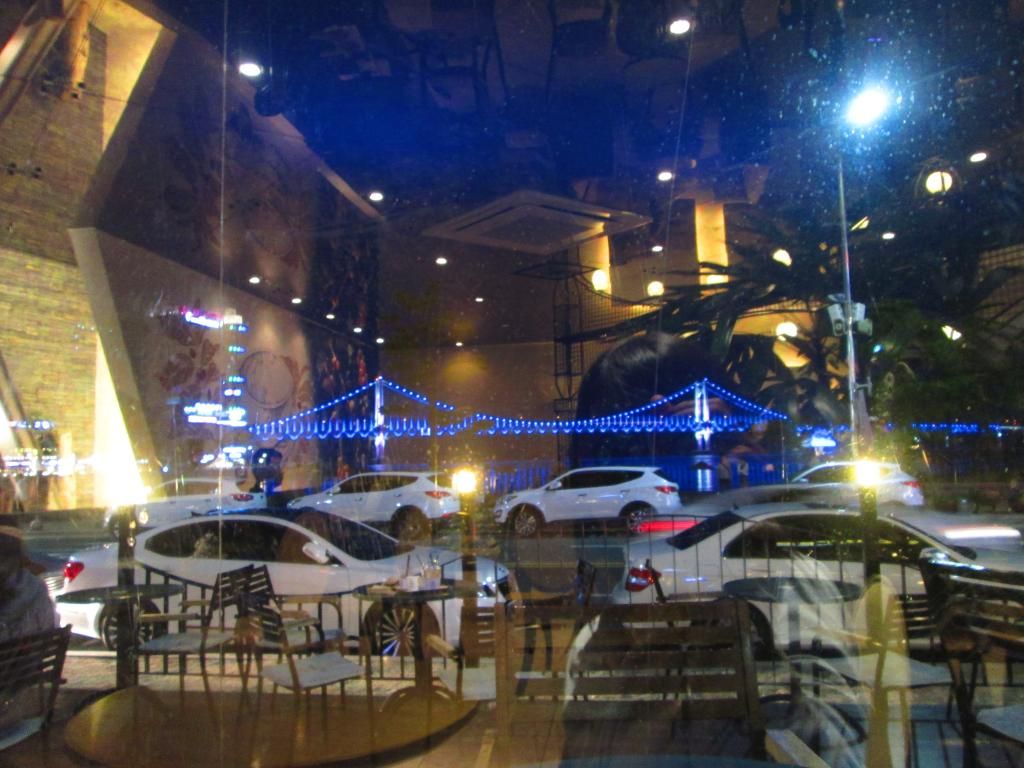 There, that was Day 9, one of the longest days I had in Korea. But jam-packed means fun, too! I am almost done chronicling my Korean Summer adventure. Yes, after almost 5 months. Better late than never! haha

Stay tuned for Busan part 3.


Check out other posts in the Korea Chronicles!
connect with me here