Korea Chronicles | Tapgol Park
/ Day 7 /
Here's the second installment of my 7th day in Seoul. After a lovely lunch at a tonkatsu place, we dropped by Tapgol Park.
Tapgol Park is small but holds so much history and significance especially in the Korean people's quest for freedom. On March 1, 1919, the independence movement against the Japanese rule took root here and quickly spread across Korea.
A ten-storey stone pagoda, encased in glass, from Wongaksa Temple site is also displayed in the park. The pagoda must be pretty old since Wongaksa Temple was founded in 1465 and the Monument of Wongaksa (the tortoise stele in the photo below) was built in 1471.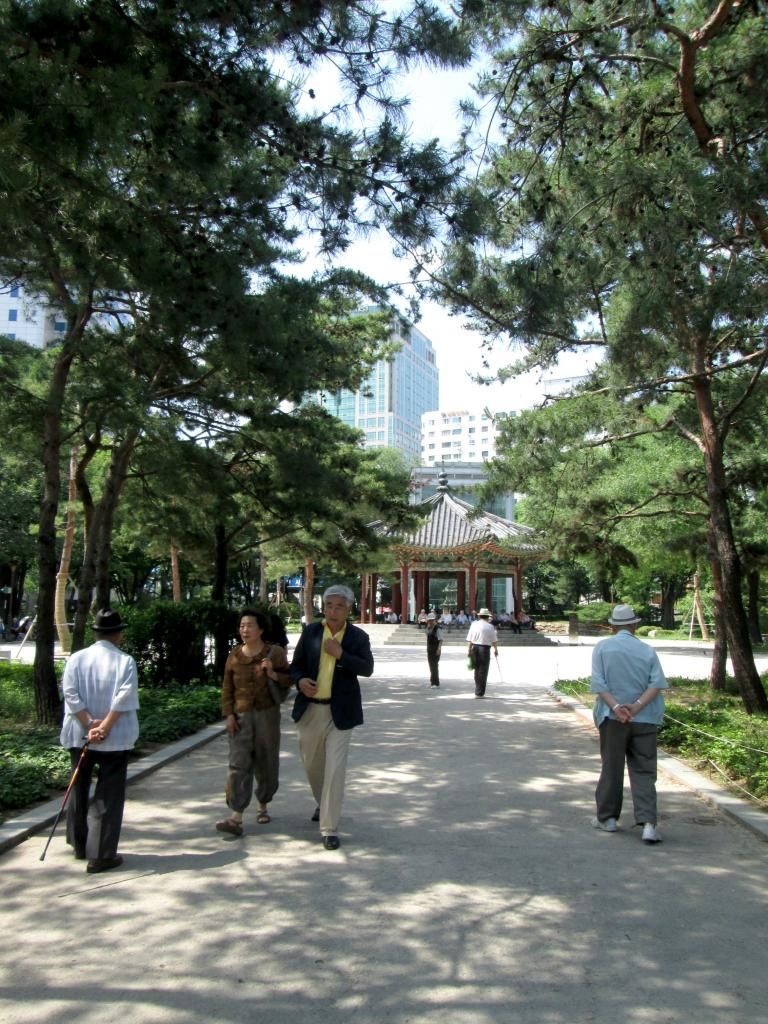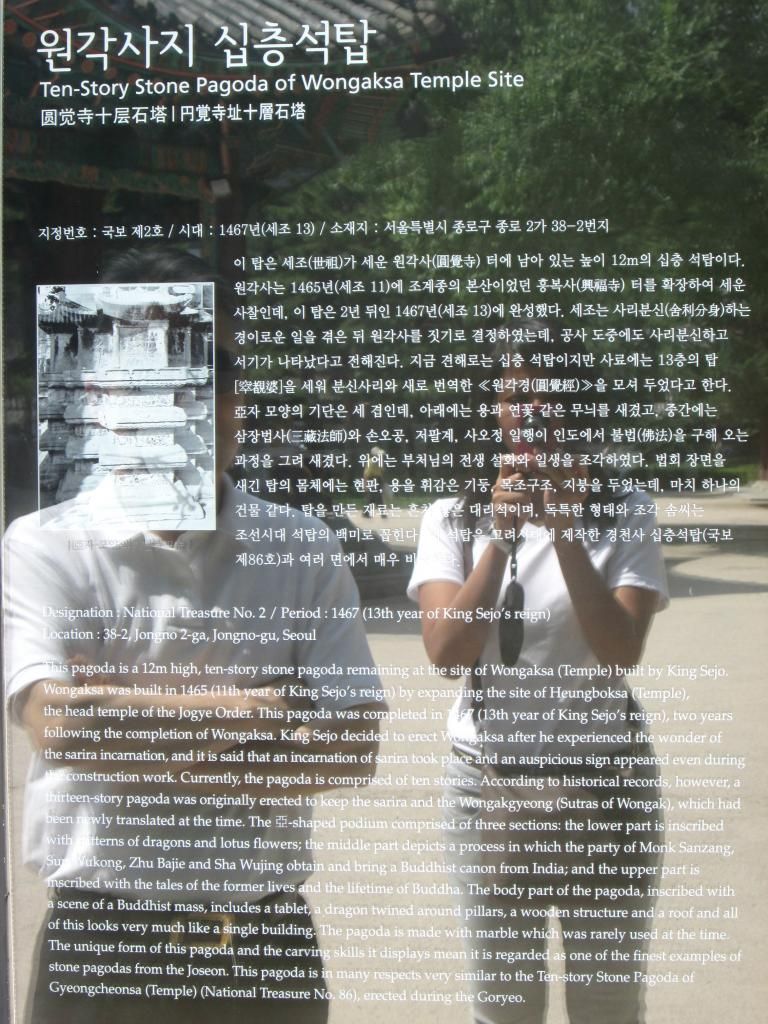 This pagoda is a 12m high, ten-story pagoda remaining at the site of Wongaksa (Temple) built by King Sejo. Wongaksa was built by expanding the site of Heungboksa (Temple), the head temple of the Jogye Order. The pagoda was completed in 1467, two years following the completion of Wongaksa.King Sejo decided to erect Wongaksa after he experienced the wonder of sarura incarnation, and it is said that an incarnation of sarira took place and an auspicious sign appeared even during the construction work. Currently, the pagoda is comprised of ten stories. According to historical records, however, a thirteen-story pagoda was originally erected to keep the sarira and the Wongakgyeong (Sutras of Wongak), which had been newly translated at the time. [transcribed from an inscription I took a photo of (above)]
Apparently, back in the day, the area is a favorite meeting place for intellectuals. No wonder it was where the cry for liberty began. The March First Independence Movement Monument stands here and a portion of it reads:
This work of ours is in behalf of truth, religion and life.
Undertaken at the request of our people,
in order to make known their desire for liberty.
Let no violence be done to anyone.

Let those who follow us, every man, all the time,
every hour, show forth with gladness this same mind.

Let all things be done decently and in order,
so that our behavior to the very end may be honourable and upright.
Statues of Son Byeong-Hee (a leader of the independence movement), Han Yong-Wun and other historical artifacts can also be found in the park.
Check out other posts in the Korea Chronicles!
Day 3:
Myeongdong Catholic Cathedral
| Lotte World
Day 4:
Bongeunsa
|
Seokchon Lake
Day 5:
Gyeongbokgung Part I
| Gyeongbokgung Part II |
Gyeongbokgung Part III
|
Gwanghwamun Square
Day 6: Seoul Forest | Namsangol Hanok Villag

e
|
Han River::Banpo Bridge
Day 7:
Jongmyo Shrine
connect with me here