life lately
There is indeed great joy in every food. It can surely cure a wounded heart. It can brighten up a cold and gloomy day. And it can certainly turn a hot summer afternoon into a much tolerable one. This is my life lately, seen through the vivid colors and rich flavors I fill my stomach with. *grin from ear to ear*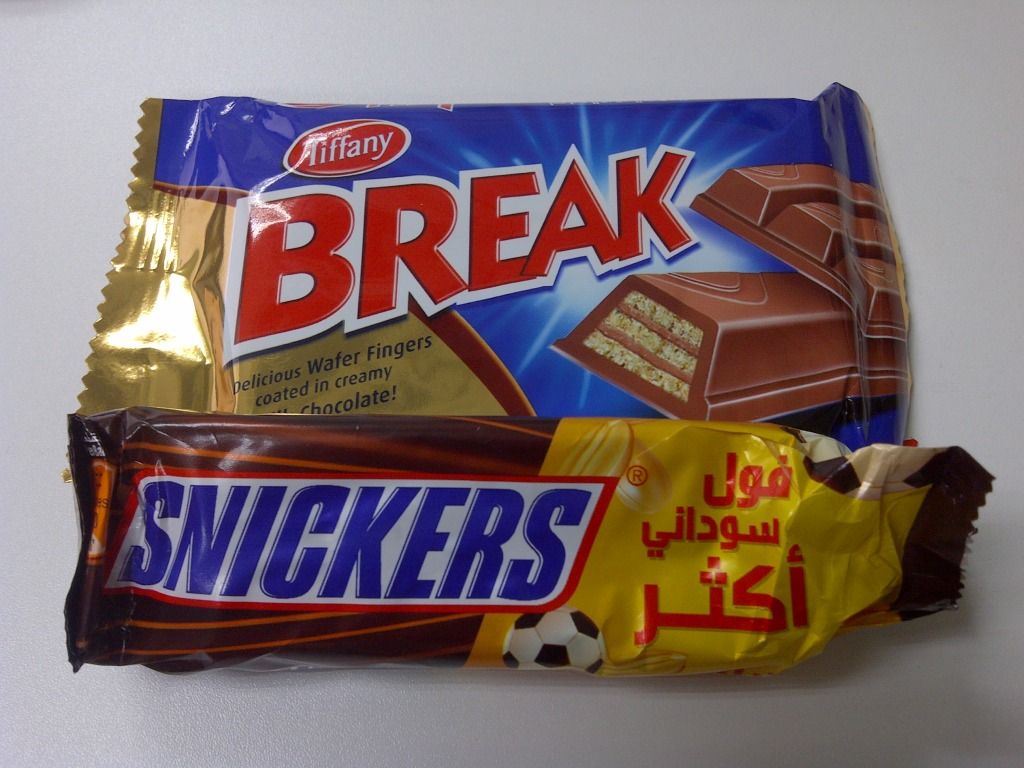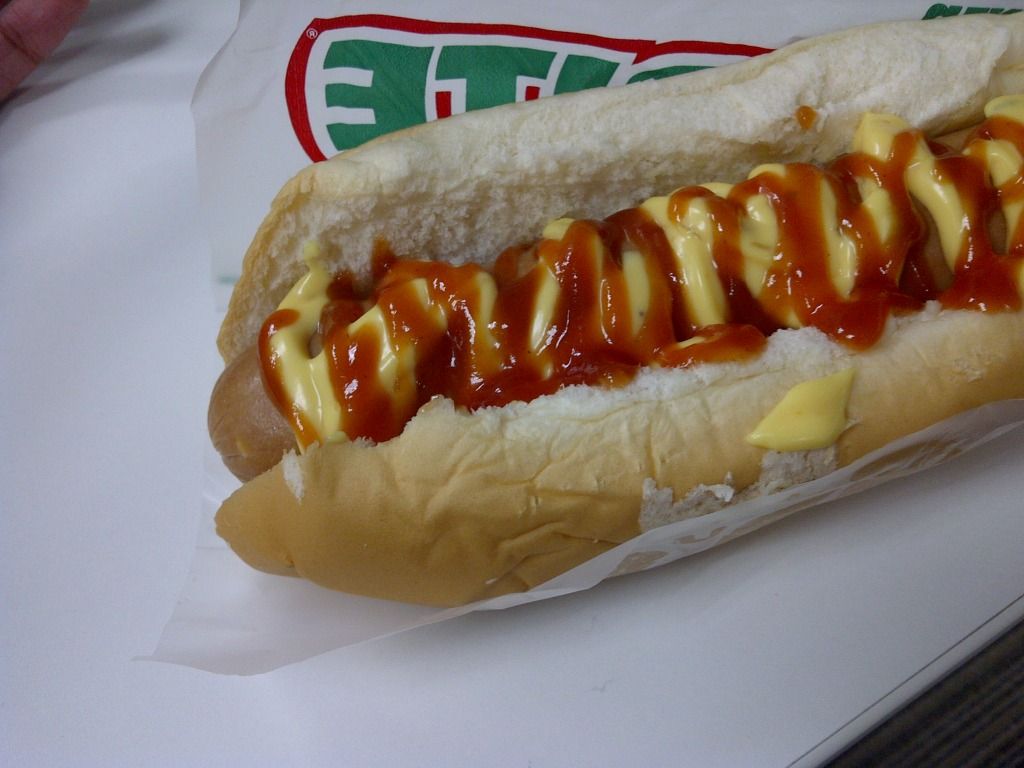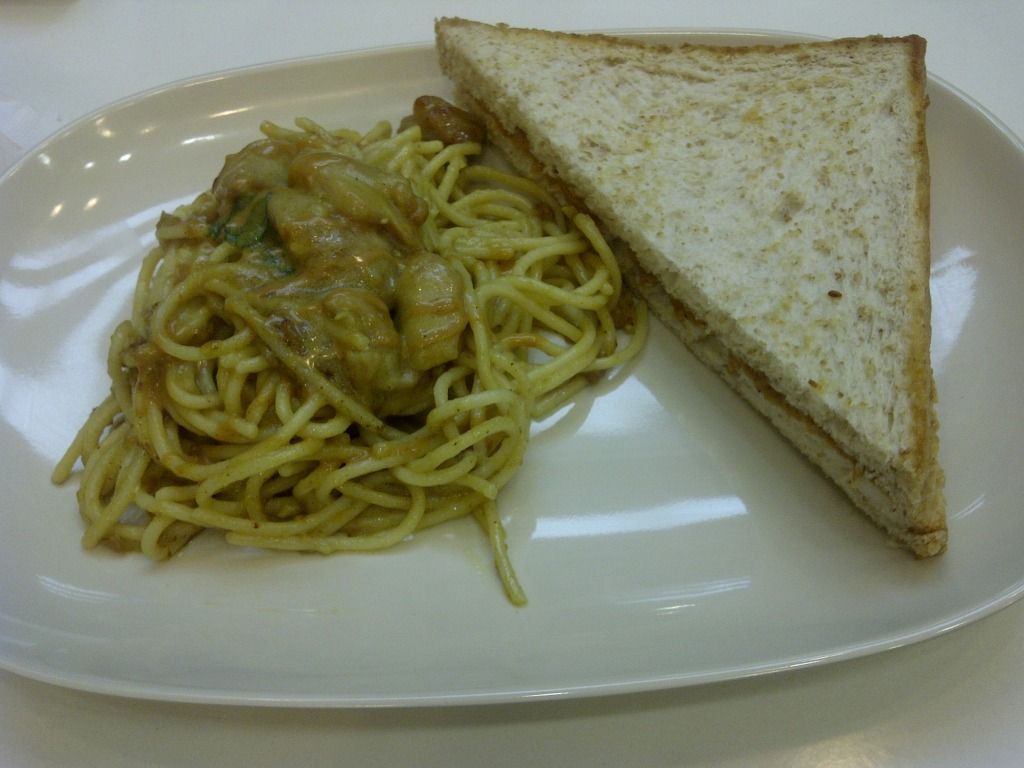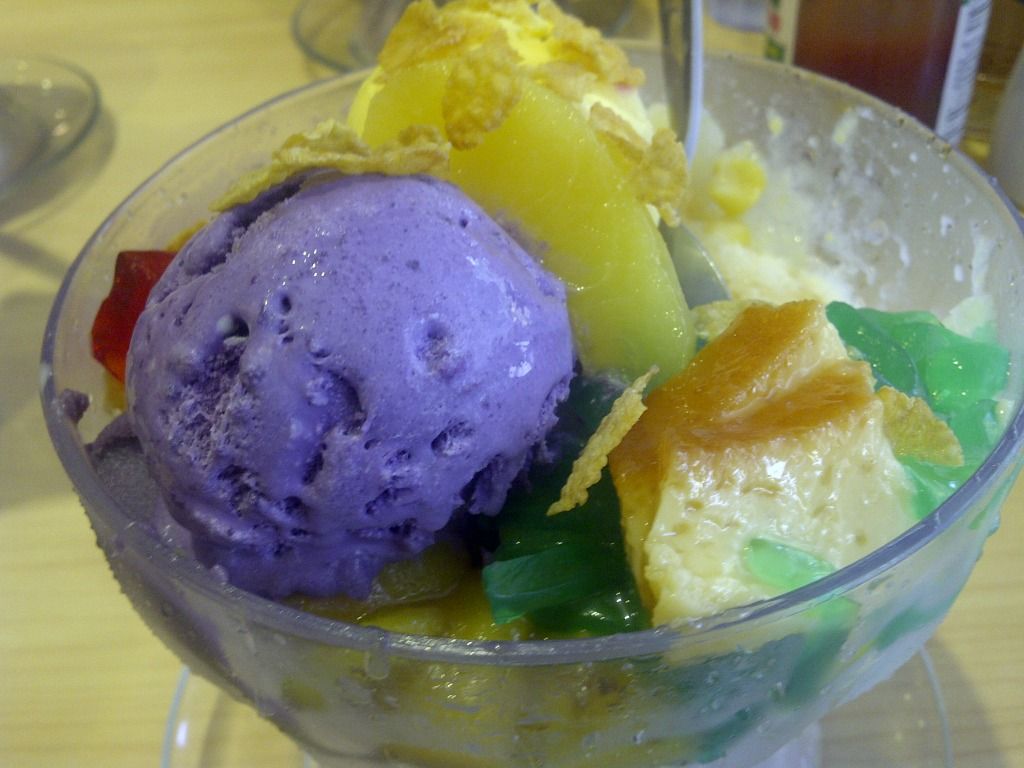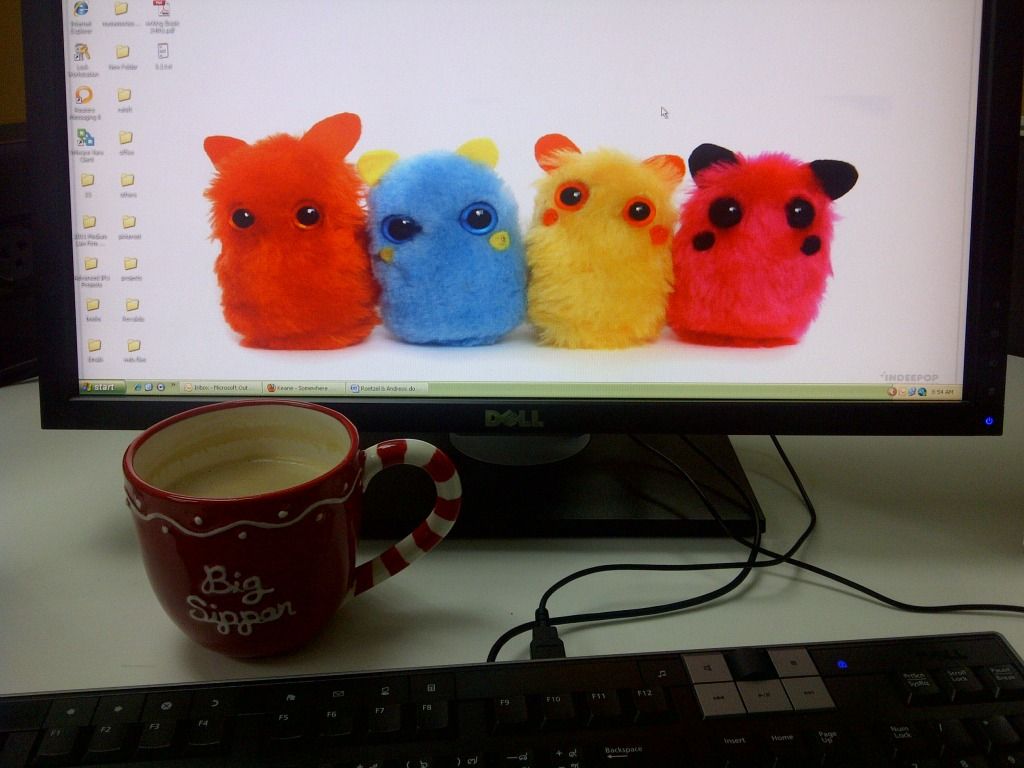 1. Chocolates. My friend gave these today and I appreciate the sweet gesture big time! It's not everyday that I get to receive something as yummy as these. Snickers is without a doubt my favorite chocolate bar. I love that it's nutty. I just find it too boring to eat a plain old chocolate.
2. Hotdog Sandwich. Tonight's dinner because I am still a bit full. don't you like the bright blend of yellow and red (manhattan dressing and tomato catsup)?
3. Chicken Curry Pasta with Peanut Butter Sandwich. I had lunch with my housemate at Peanuter Butter Co. last Saturday and believe it or not, everything they serve has a touch of peanut butter! Even this chicken curry pasta is drizzled with peanut butter sauce!
4. Halo-Halo. This is a very famous dessert in the Philippines especially during the summer season. It's shaved ice with beans, fruits, nata de coco, leche flan and other yummy goodness topped with icecream and drizzled with milk. Perfect for the burning summer days.
5. Cafe Latte. This mug of hot caffeine concoction comes to the rescue on days that I feel so sleepy and too lazy to work. It is an energy booster. Add to that my super cute and oh-so-colorful desktop wallpaper.
How about you friends? How's life lately?