A Liter of Light (Isang Litrong Liwanag)
I got to know about this amazing invention a few months ago. I was lucky to hear about this project from
Illac Diaz
, himself, the founder of
My Shelter Foundation
- an organization that creates uncommon solutions to common problems. Watch the video and see how an ordinary trash like a plastic bottle lights up a house and eventually lights up a whole community.
I watched this same video a few months back and was truly moved by the huge impact this has made to a number of poor areas in the Philippines. This does not only encourages the use of solar energy but also empowers common people to do something to alleviate their conditions and to contribute in making the world a greener place to live in.
Last Friday, I had the chance to be a part of this project through a volunteer activity put together by
My Shelter Foundation
and the company I am working at. I was able to help make a solar bulb and help put it up on the roofs of a few residents in Brgy. Corazon de Jesus, San Juan, Manila.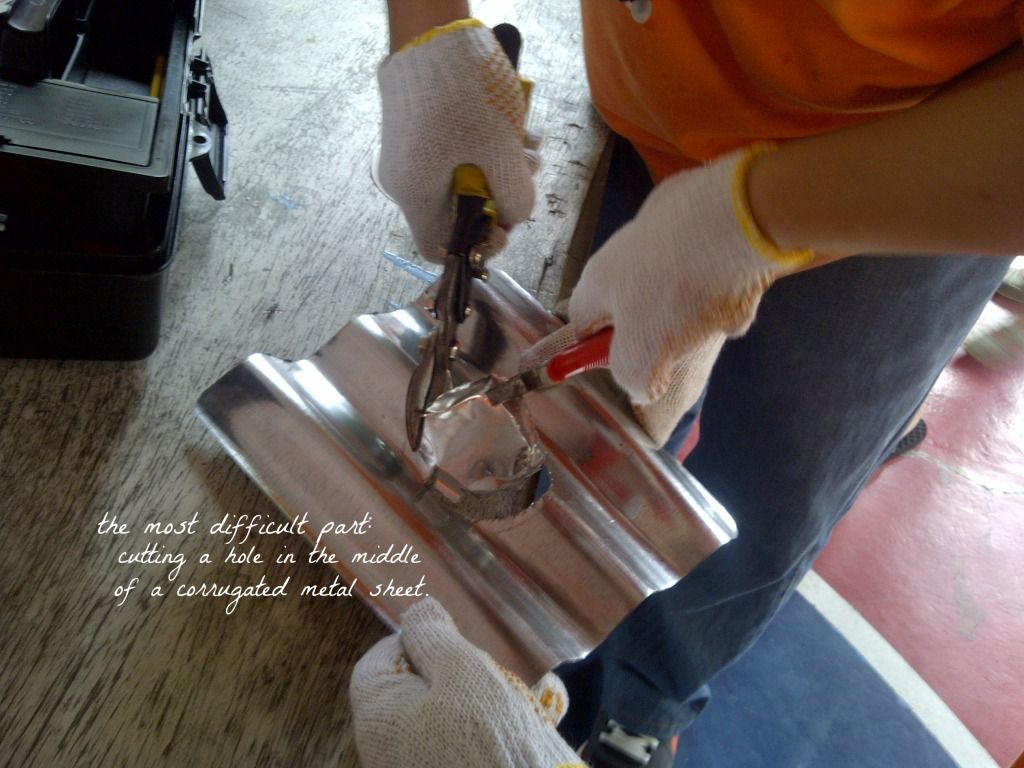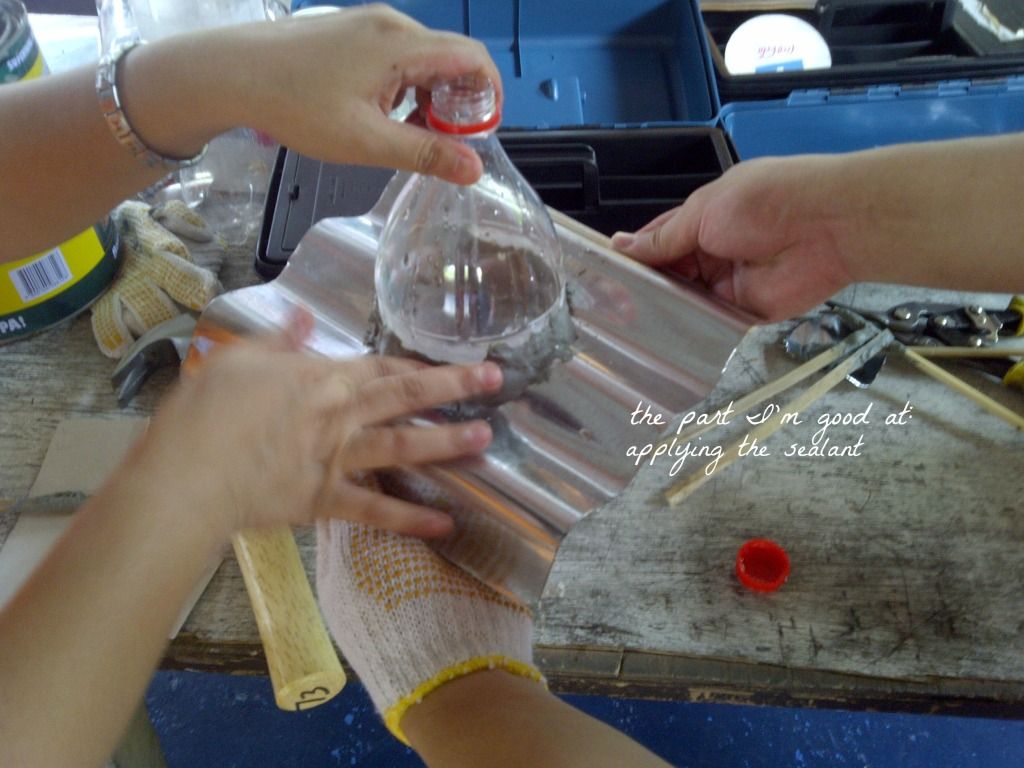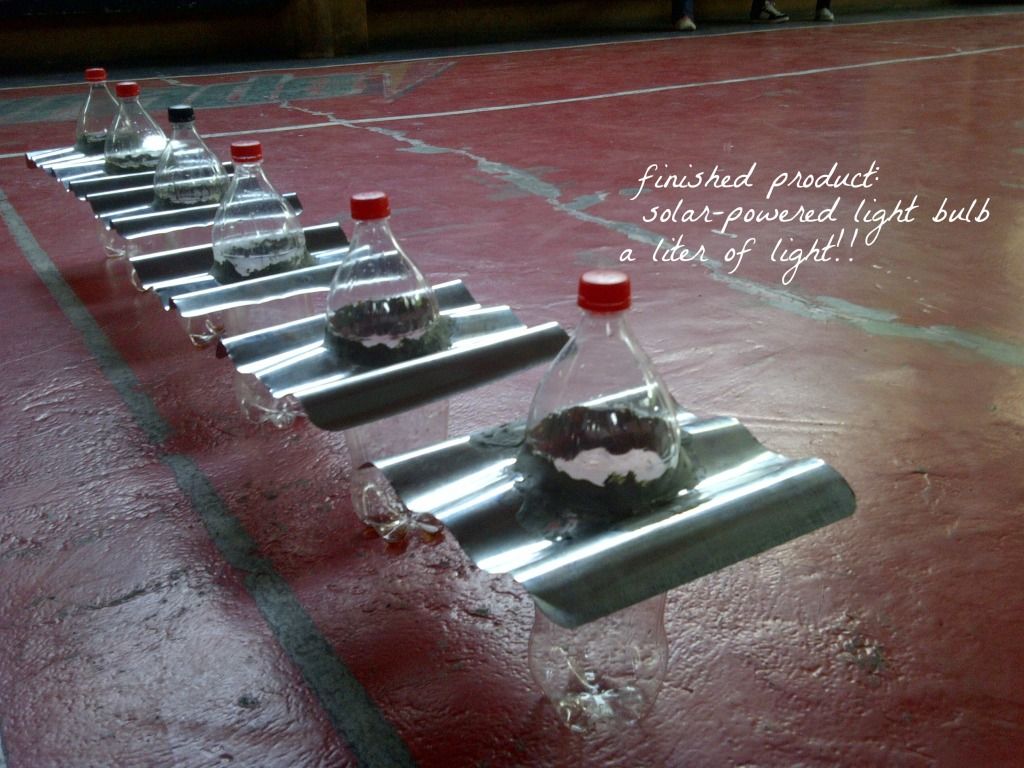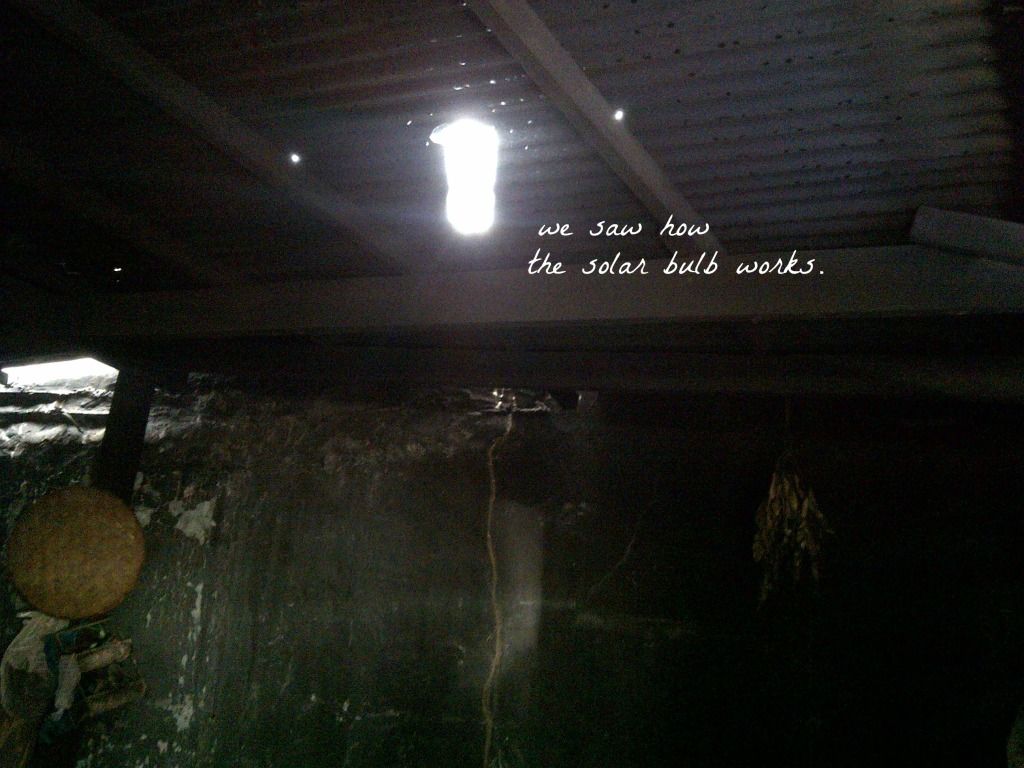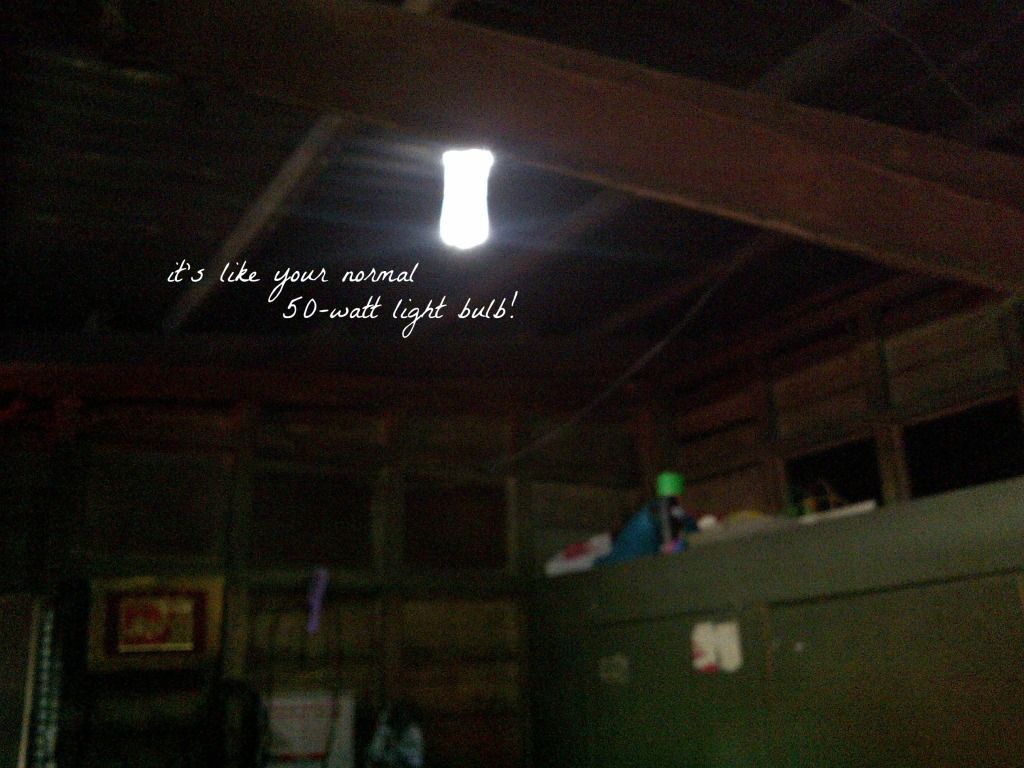 It was a very hot day, and we were in a covered basketball court making the bulbs without electric fans whatsoever and it was our first time cutting and pounding metal sheets, but the sweat was all worth it when we saw the finished product, more so, when we watched the bulb we made light up a dark room. This is indeed a great innovation that can easily be replicated to create immense change in the lives of many.
Visit My Shelter Foundation's (1 Liter of Light)
website
an watch an instructional video on how to make a solar bulb and other things you can do to spread the light. For more up-to-date information, you can also like A Liter of Light's Facebook Page,
here
.