currently loving maxi skirts
i have always been the jeans-and-shirt-wearing-type-of-girl. it's the outfit i am most comfortable in until recently when i discovered how much space there is to move around in a maxi skirt. i only have one, actually, but this recent discovery has made me want to covet a couple more. plus, it is such a versatile piece that can be worn on informal and formal occasions. pair it with a nice top and your good to go.
below is a collection of maxi skirts that i would totally love to wear at work, on casual strolls in the mall, dates with friends and special people, parties and other events that require sophisticated look (but calls for comfort too).
1
/ house of holland women's piercing maxi skirt (lilac)
2
/ giambattista valli women's floral printed maxi skirt
3
/ lanvin maxi skirt, refinery29
4
/ pleated maxi skirt, three's company
5
/ floral maxi skirt, planet blue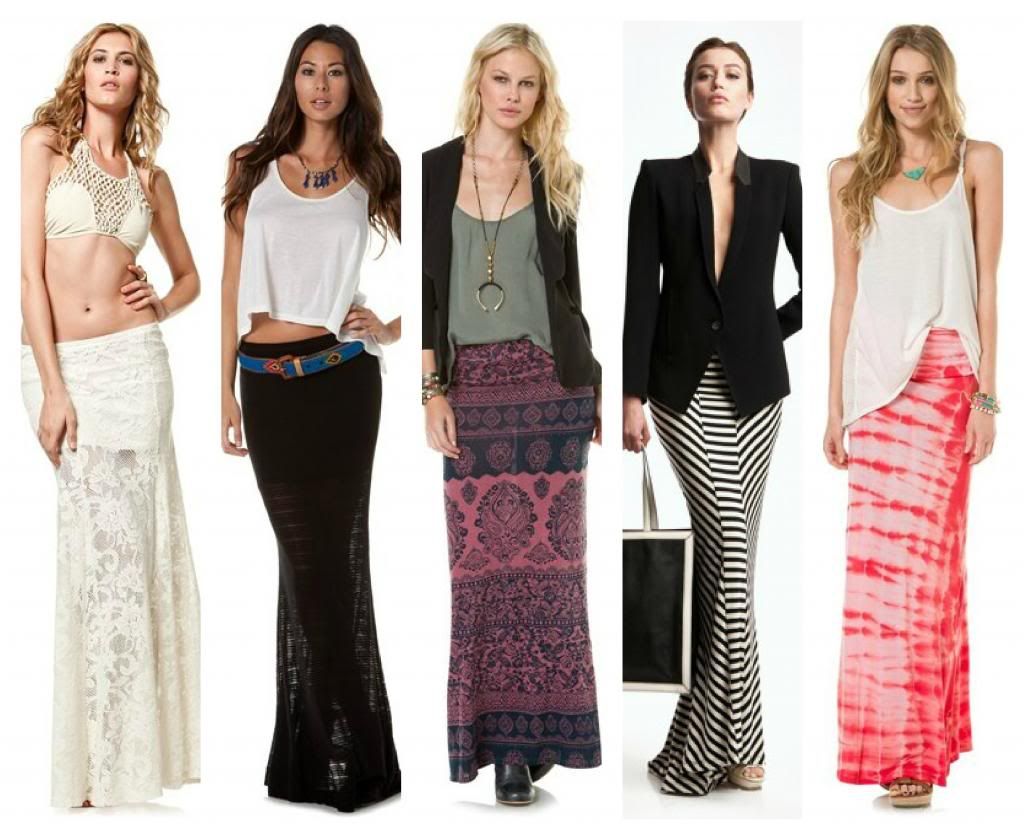 7
/ o'neill lucy maxi skirt
8
/ anina maxi skirt, billabong
9
/ body-hugging maxi skirt
10
/ mid-way luv maxi skirt, billabong
have you been wearing maxi skirts lately? which one's your favorite?