tree art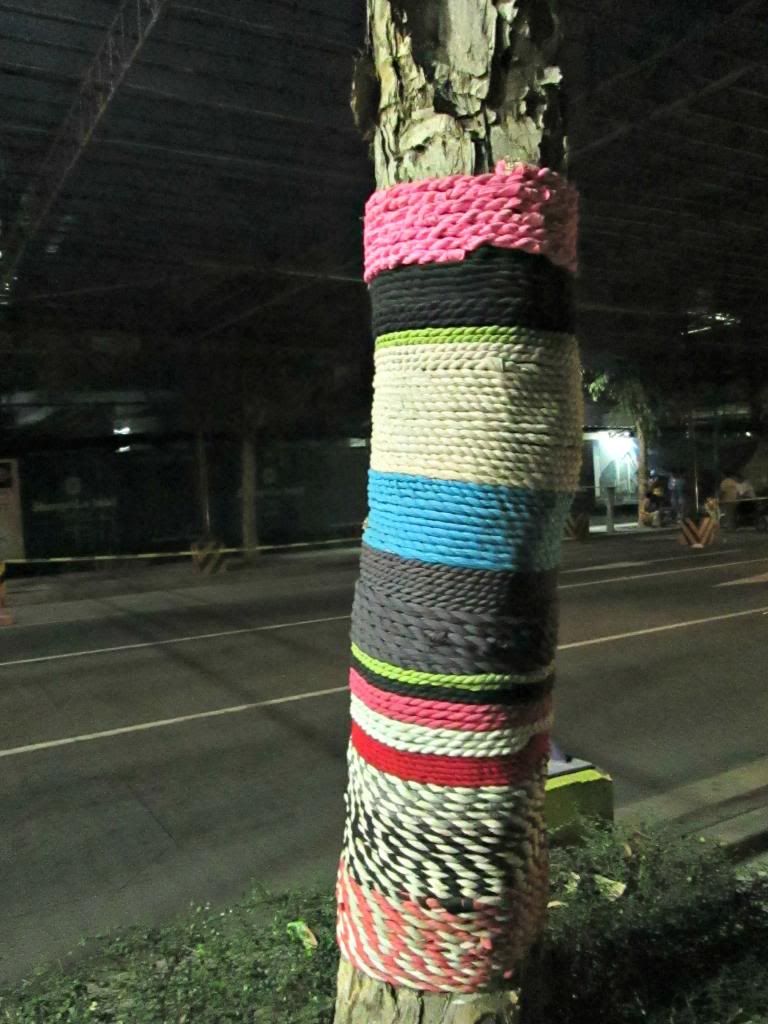 i was in the bus last thursday night and i was just looking out for pretty places to take photos of. sometimes, there are moments when we actually fail to see what's around us and miss the simple joys that are brought by these little stuff. that particular night, i noticed the trees on the side of the road and as i looked closer i saw that they were not just the usual trees. at first i thought their trunks were painted in different colors. but i was wrong. because when i got off the bus and looked a bit closer i realized they wear actually braided fabric scraps.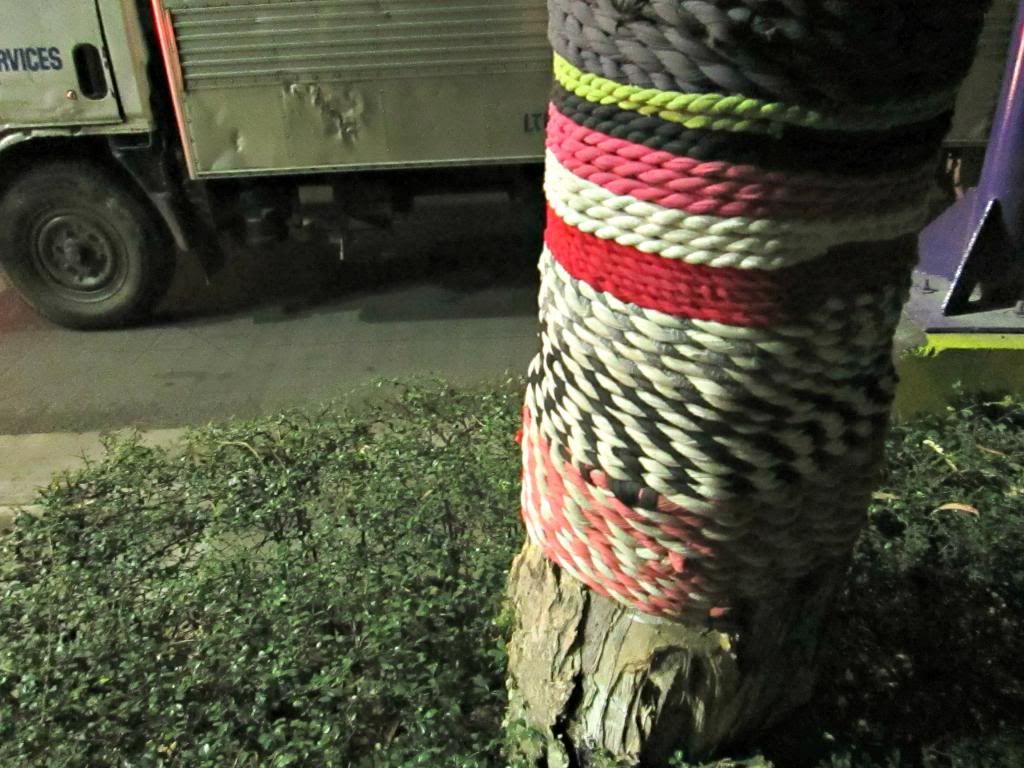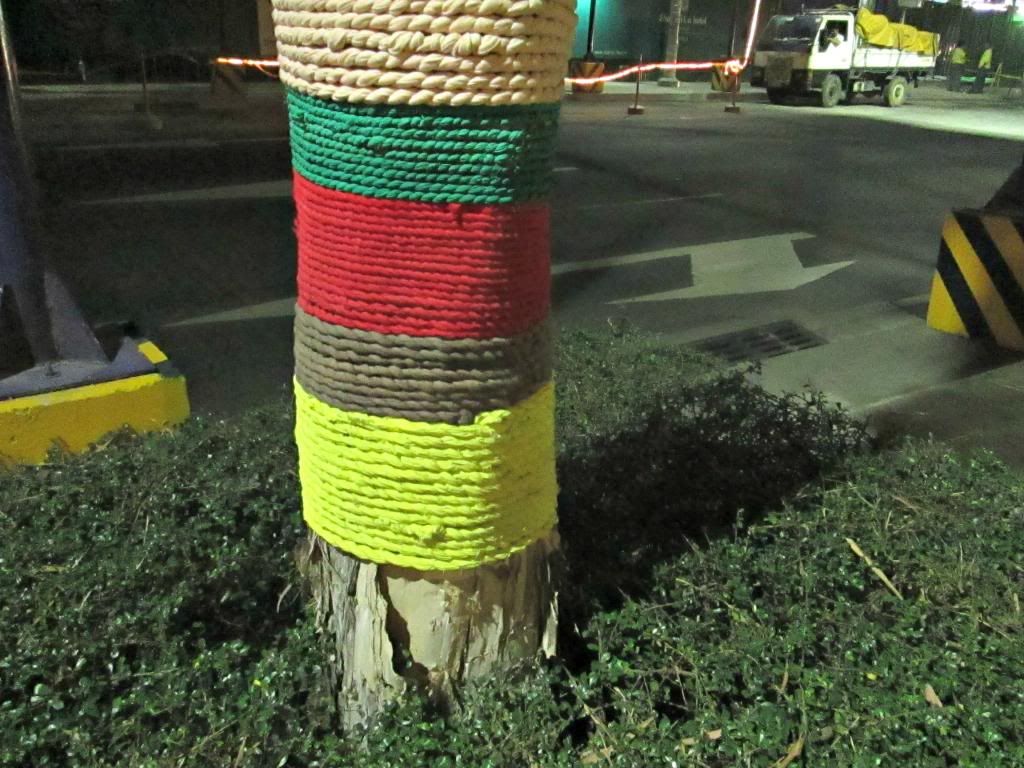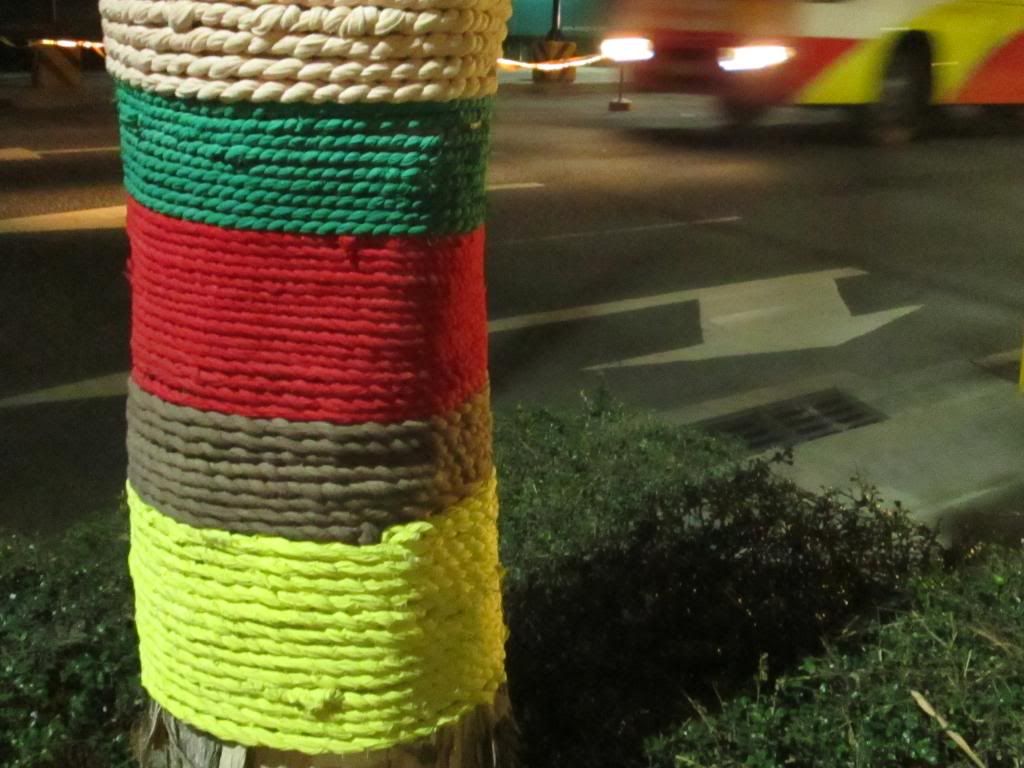 i've seen braided fabric as a
necklace
and a
headband
but not really around trees. and i think it's kinda cool and and much more tree-friendly instead of paints.
it is quite refreshing to find something pretty in places we usually just brush off. and it would be lovely to be surprised by stuff like this once and a while and so i'm doing myself a favor by going out once in a while to get some fresh air and see some art. they're everywhere i guess, i just have to look a bit closer.