i write to understand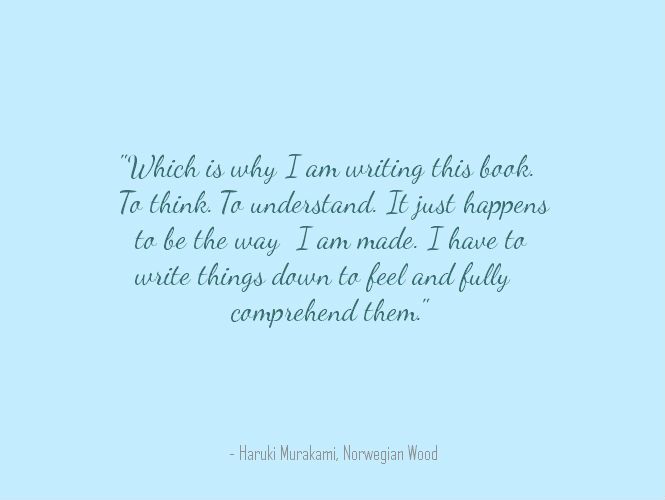 i have plenty of journals. i practically write everywhere. i write to get organized. i write so i don't miss appointments, events, birthdays. i write when i am in pain. i write when i'm happy. i write almost every single day regardless of whether they make sense or not. i write to remember. i write to forget.
whenever i rummage through old stuff kept in my storage boxes (you know, when i try to sort useful and useless things) i always end up stopping mid-way because i open my old journals and read through them with fresh eyes. somehow, i understand a situation or a person better after i go back to old writings.
a few years back, i would even write down text messages i have received from significant/special people - good and bad messages - i didn't mind. sometimes, in some sort of epiphany or eureka moment, i get to make sense out of a past event by reading through them (recorded messages and written narratives). somehow, with the ability to recall the past and see tangible proofs of it, i am able to connect the dots. it may not be entirely true but at least i get to have a sense of clarity. and it is a learning experience. i can't change the past but i can always keep track of my emotions, avoid pitfalls and try to be a more sensitive and wiser person.

when i write, i understand myself in ways i won't be able to if i just let my thoughts run through my head. and really, knowing your true self - what you are made of, what you really want - is one of the most difficult things you ever have to face.