happy birthday, jelly jelly jelly!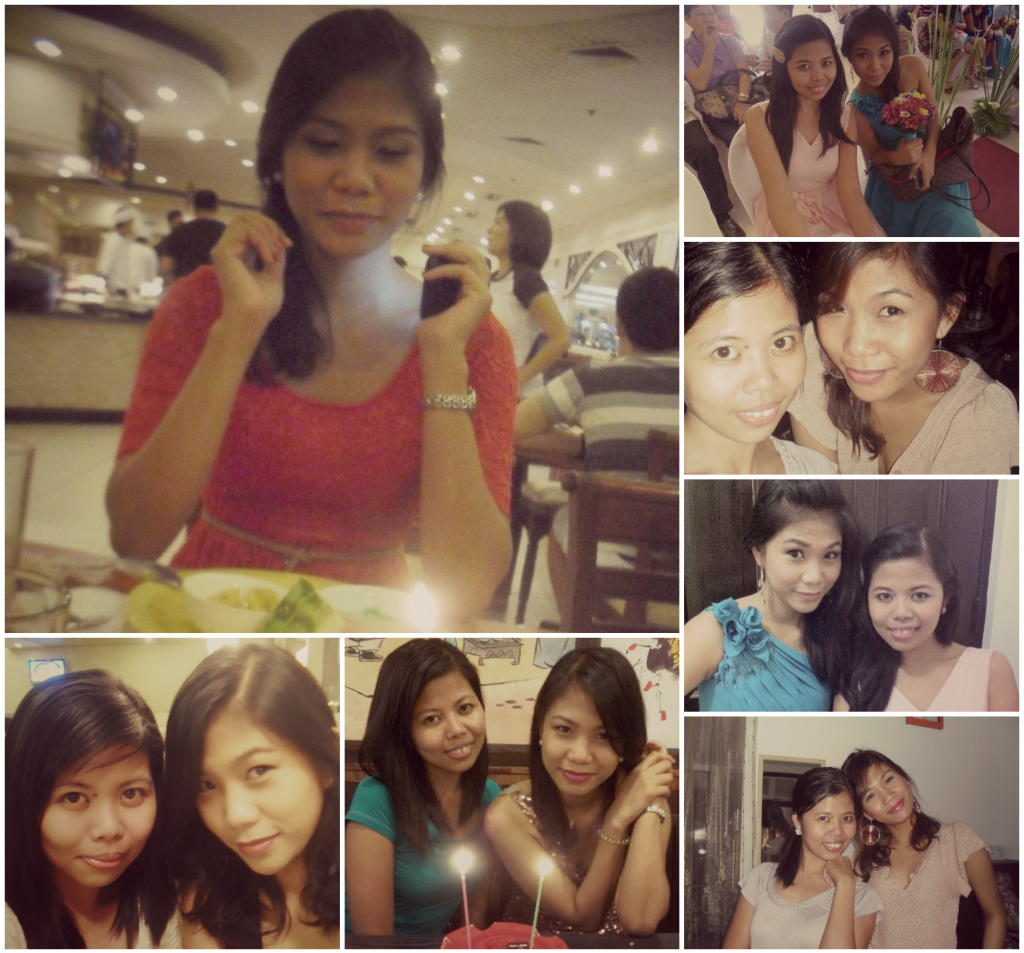 "When we honestly ask ourselves which person in our lives mean the most to us, we often find that it is those who, instead of giving advice, solutions, or cures, have chosen rather to share our pain and touch our wounds with a warm and tender hand. The friend who can be silent with us in a moment of despair or confusion, who can stay with us in an hour of grief and bereavement, who can tolerate not knowing, not curing, not healing and face with us the reality of our powerlessness, that is a friend who cares."
― Henri J.M. Nouwen, The Road to Daybreak: A Spiritual Journey
we are, in many ways, the opposite of each other. it's funny how we even got this close. but come to think of it, the beauty of our friendship lies in the fact that she is strong where i am weak and vice versa. apart from that, we have been through many of life's ups and downs - felt the same pain, shared the same joy, dreamed the same dream. it is true that sometimes, the only thing a friend can do is to listen and let you know that she's around. we've had moments when all we do is throw questions in the air and receive no answers but we always remain hopeful. i am a very lucky person to have such a faithful friend i can always share such moments with, a friend i can run to any time.
to the girl friend i share everything and anything under the sun, happy happy birthday! i know this friendship can withstand the test of time. i hope and pray that you always have the strength and courage to chase after your dreams and may you find and savor the happiness and good life that you deserve.
i love you to bits, Jelly! ♥