Korea Chronicles | Busan I
/ Day 9 /
The 9th day was a mixture of excitement and anxiety. Half of me was looking forward to a new adventure while the other half was wanting for the 8th day to stretch a bit longer. Obviously I wasn't prepared to leave Bundang although I knew that an entirely different experience awaits in Busan.
At exactly 5:30 in the morning, I woke up to a mix of incoherent sounds from two mobile phones - C's and mine. I had another restful sleep - uninterrupted - much like the other nights, a testament to a full, exhausting yet fun-filled day that was. I went straight to the bathroom and took a quick shower. C's mom was already up and by the time I was through dressing up, a breakfast of sandwich and coffee was already waiting on the table. C was up too as she would send me off.
We were already at the door before 6:30, the chilly morning breeze hugging us. I said my goodbyes, and for the nth time in less than 48 hours, I thanked C's mom for accommodating me. "Thank you" wasn't enough though for their generosity.
We got to Yatap Bus Station before 7. I bought a ticket for 33,600 won ($33.60) and got to the bus a few minutes later. "goodbyes" and "take cares" were said and C headed back home. The bus left at exactly 7:10.
So, I was off to yet another destination. And the farther I move away from Seoul, the lonelier I get. Seoul and I, we immediately clicked. It was love at first sight.
The bus gathered speed then I got a glimpse of the Korean countryside. From my seat, I was silently in awe of the picturesque view beyond the glass window - everything was green, blanketed with mist. the mountains, not a single bald patch; the fields, majestically planted with neat (almost perfect) rows of shrubs, trees, and whatnot. Rice paddies were surprisingly beautiful - rice submerged in crystal-clear water, almost unreal. The photos I managed to take did not do them justice. I wanted to admire them some more but my eyes were getting heavier by the minute. I succumbed to sleep not even halfway through the ride.
After four hours, one 15-minute rest stop, and dozing on and off, Busan welcomed me with its high-rise buildings just a little bit beyond the coast, the mist still hung low kissing the mountains behind such giant structures.
It was time to meet another friend. Let's call her L. I rushed to a payphone after getting off at Sasa Bus Terminal. It was an hour before noon. I called L to let her know I had arrived. My phone was dead again, not cooperating in moments I needed it most. I told her my exact location, she asked me to wait for a while, traffic was heavy.
While waiting, I went to a convenience store, bought a bottle of water and Snickers. I was getting hungry. haha. I started flipping through a travel brochure I got in Insadong, crossing out the sights I've been to and reading those tidbits of information just to pass time. Not long after, L spotted me. We both cheerfully greeted each other - it had been three years, almost four since the last time we met. We hurriedly went out of the terminal, off to the nearest train station walking while talking about my days in Seoul and planning our activities for the afternoon. We decided to have lunch, go to Haeundae Beach, eat Samgyupsal for dinner, then go to a Jjimjilbang.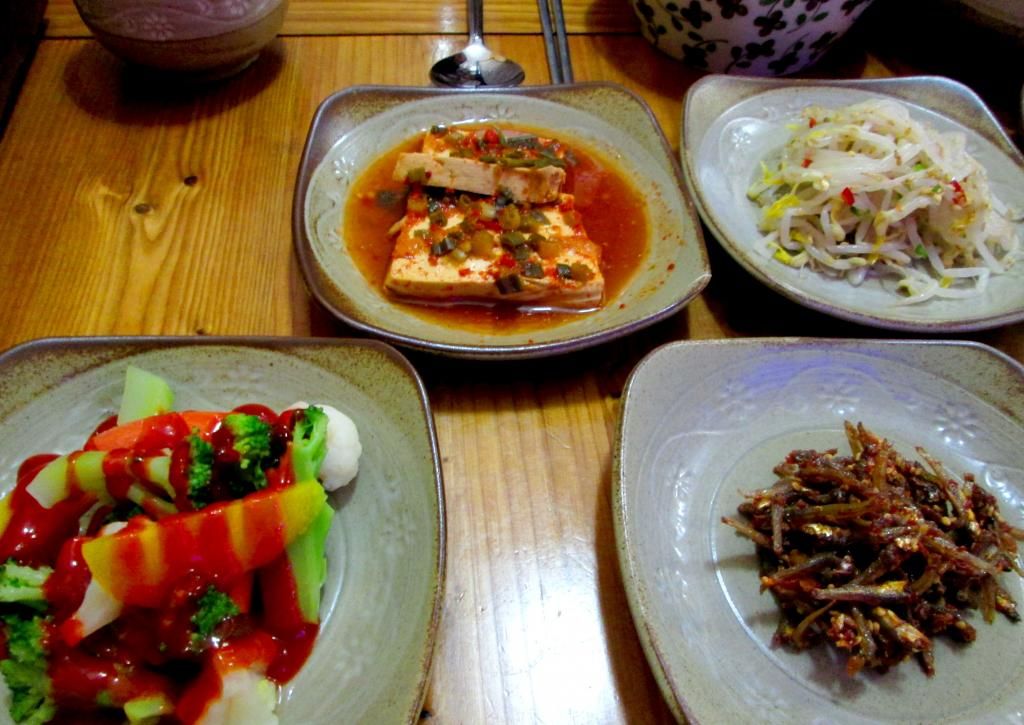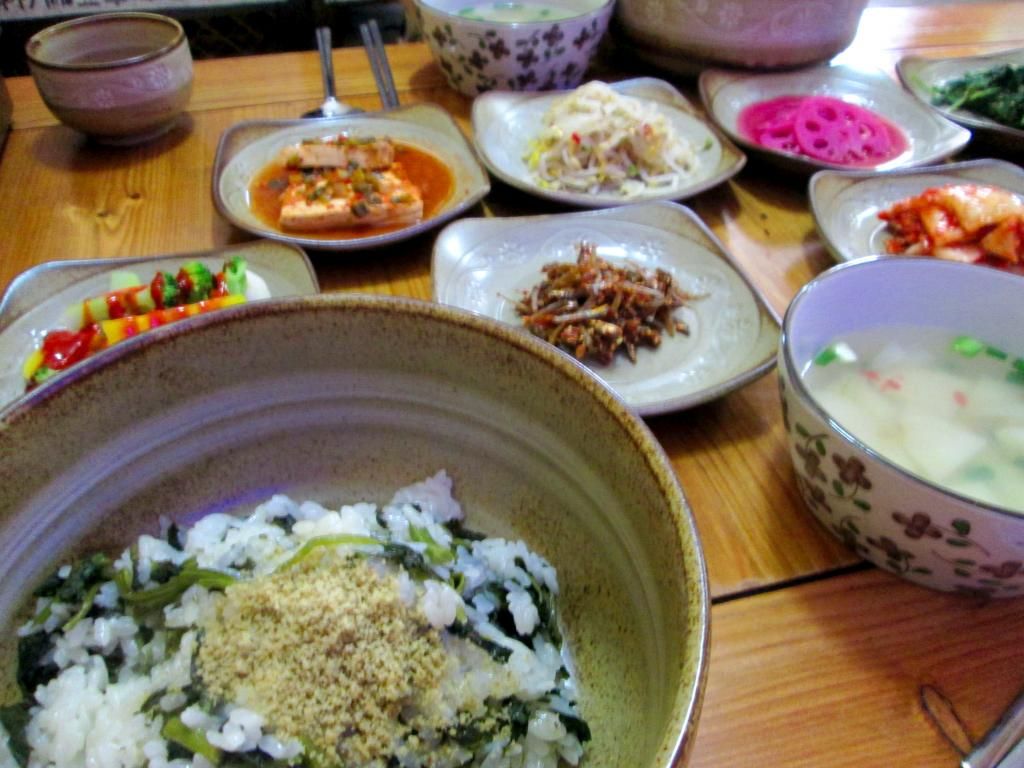 That was everything we ate for lunch, at a restaurant recently featured in a Korean TV show for its healthy dishes. L very much follows a healthy lifestyle and in return she just looks so young for her age. I enjoyed all the dishes even the ones I am not familiar with. We rinsed everything with nothing but a cup of tea - cold pomegranate for me. L and I talked while we ate, time was precious and we didn't have much.
It was going to be a very long day.
Stay tuned for part two of Day 9 in Busan.
Also, I am having a giveaway!! Click
here
to join.
An Envye Blogger Theme is up for grabs.
connect with me here